I'm not a big fan of using January 1st as the start date for change. It takes me much longer than that to ease myself out of all the bad habits I develop over the holidays. The fact I tend to be all or nothing doesn't help either; it's a recipe for failure.
My nemesis ~~~> moderation
So, I'm trying to incorporate healthy habit hacks into my days that trick myself into making small changes. Small changes = moderation tricksy-style.
Here's what's been working so far:
Healthy Habit Hacks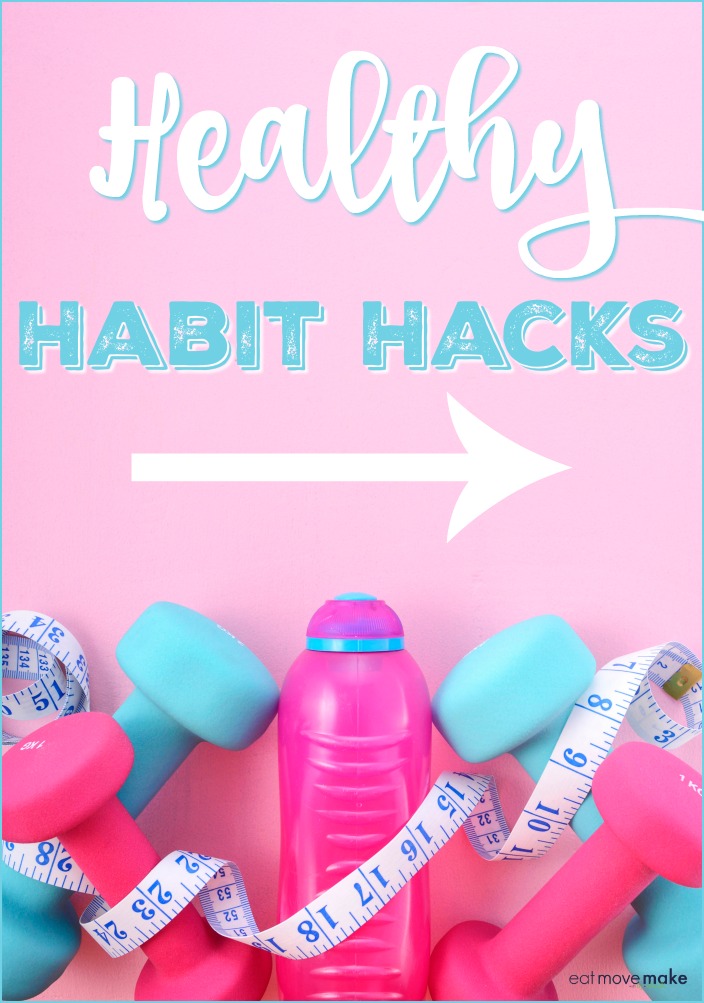 Don't eat from the package – I stink at mindful eating. In fact, I'm so bad at it, that I made this first on the list. My favorite thing to do is snack while watching Netflix at night, but I can consume a half bag of cheese puffs without even realizing it. Telling myself I can't snack while watching TV is absurd, so I measure out a reasonable snack portion, and that's what I make last through the show. It totally works for me!
Clean something every day – Y'all, this is my only form of exercise right now. Pathetic, I know. But here's the thing, it does actually get me moving for a continuous period of time every day, and that's a start.
Stop counting calories. Track micro-nutrients and macro-nutrients instead. – I've always been a calorie counter, but when I track micros and micros, it satisfies my need for control, and the calories I'm taking in tend to have a more positive nutritional impact. (My daughter and I both like the My Fitness Pal app.)
Make drinking water a treat – The only time I reach for water as a first choice is to quench nighttime thirsts. Otherwise, I'm a diet soda drinker (and yes, I know that's horrible). But, if I infuse water with fresh fruit (and they make water bottles that make this easy for you), I completely enjoy it and will choose it over soda. It's unthinkable, but somehow it works.
Change a meal – I've never much cared for lunch at home. It just seems boring because it's the same old blah every day. It's the perfect time to take the #ChangeAMeal Challenge at Smoothie King, and have one of their 20 meal replacement shakes instead. The original high-protein banana is my go-to flavor. It's sooo good! And my boyfriend loves The Activator in Chocolate.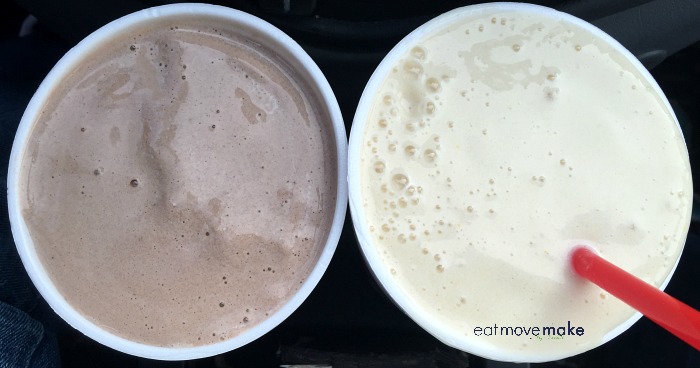 The 20-ounce smoothies are less than 400 calories, so it's a perfect meal replacement for lunch! Plus, they have a drive-thru so you don't even have to get out of your car!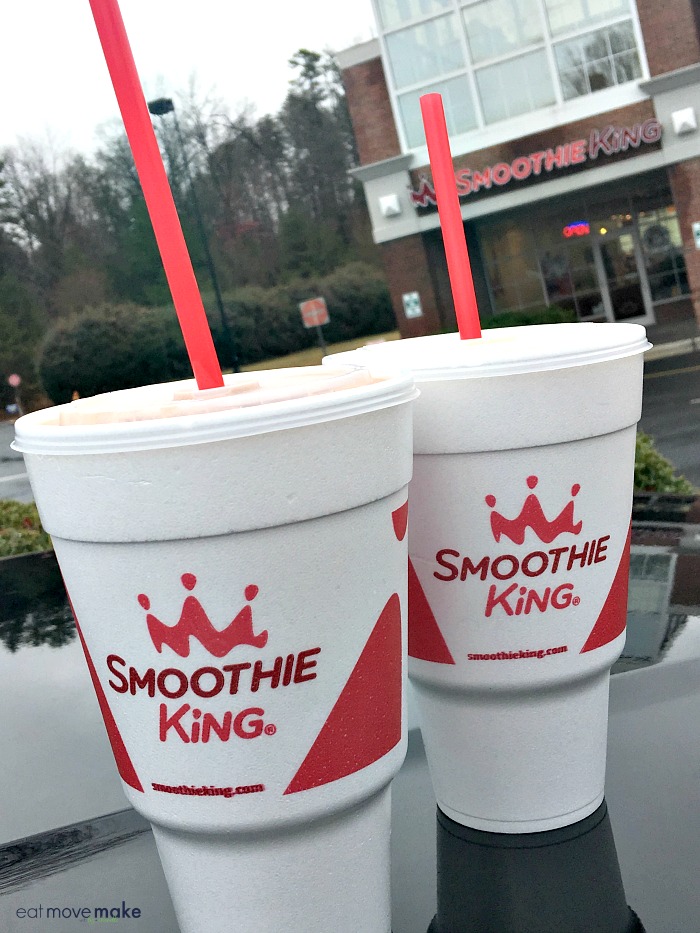 Stop staring at the scale* – It's punishing to watch the number stay the same or bounce up and down, and it can upset and derail you, but on any weight loss journey, those numbers will fluctuate.  It's ok to weigh yourself, but do it just once a week at the same time, and then put the scale away again. Your progress will be much more obvious when weigh-ins are further apart.
*Weight loss is dependent on each individual's needs and is based on a low-calorie diet combined with an exercise program. Consult your physician before beginning any diet program.
The Smoothie King Change a Meal Challenge runs through March 26, 2017. You can enter to win up to $500 in Smoothie King gift cards, a Fitbit or a brand new bike! Post as many challenge photos as you'd like – each one is an additional entry.