Oh, rice pudding with strawberry jam.
Let me count the ways I love.
Your milky richness, hearty rice-y-ness and strawberryliciousness are too good to be true.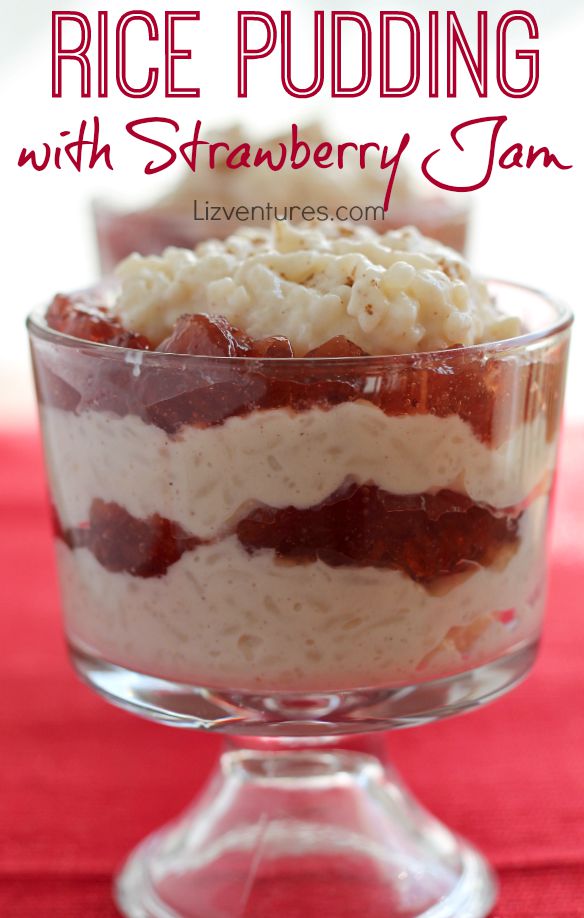 Sponsored post. All thoughts, opinions and experiences are my own.
You're one of the reasons I keep milk in the fridge. Always.
Speaking of milk…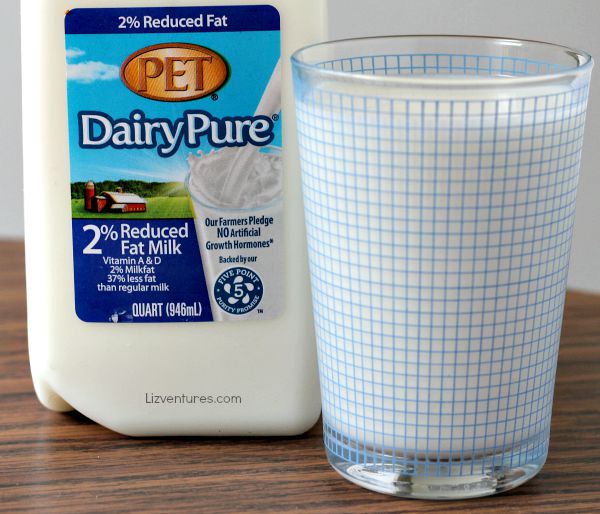 Is it one of your fridge staples? My fridge staples are milk, yogurt, butter, eggs and egg substitute. There are probably a few more that sleep over regularly, but these five friends have pretty much moved in permanently.
Milk is such an essential part of American lives, that a new consumer survey* shows 82 percent of parents would make a separate trip to the store to get some if they ran out. (Been… done… keepin' at it.)
But have you tried NEW DairyPure milk? It's available nationwide, so look for it in your dairy case.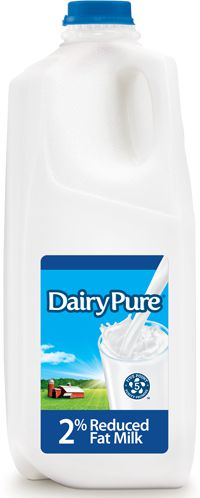 It's the only milk backed by an exclusive Five-Point Purity Promise, ensuring that it:
–Contains no artificial growth hormones
–Is tested for antibiotics
–Is continually quality tested to ensure purity
–Only comes from cows fed a healthy diet and
–Is cold shipped fresh from your local dairy
And then there's the fact it's the shining star of this rice pudding with strawberry jam recipe.
Shazam.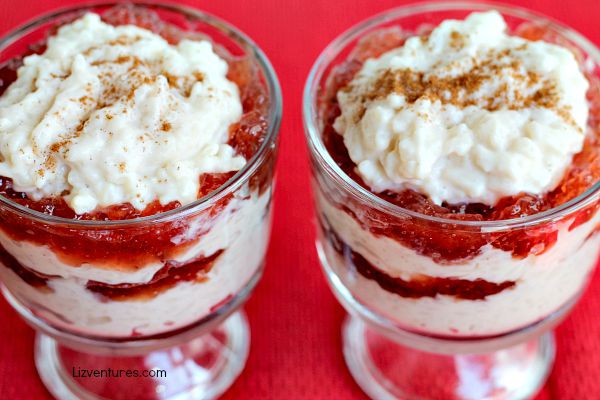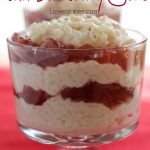 Rice Pudding with Strawberry Jam
Ingredients
2

cups

cooked long-grain white or basmati rice

2

cups

DairyPure Whole milk or DairyPure 1% Low Fat milk

1/4

tsp

vanilla

1/4

cup

maple syrup or honey

1/4

tsp

ground cinnamon

Nutmeg to taste

1/2

cup

strawberry preserves

Sliced strawberries for garnish

optional
Instructions
Combine rice and DairyPure milk in a large pot. Bring to a boil over medium heat, then quickly lower to a gentle simmer.

Add vanilla, maple syrup, cinnamon and nutmeg. Stir well. Simmer until liquid is almost completely absorbed, about 30 minutes, stirring frequently to avoid sticking or burning.

Refrigerate rice pudding mixture at least 3 hours. When chilled, spoon layers of 1/4 cup rice pudding and 1 tablespoon strawberry jam into four dessert dishes. Repeat layers. Garnish as desired.
*Wakefield Research for DairyPure survey of 1,000 nationally representative U.S. adults ages 18+.
Check out new DairyPure milk in your local grocery store, and for the love of Pete, make yourself some rice pudding with strawberry jam too.
Are you a rice pudding fan too?