It's hard for me to make pancakes look pretty, but I promise you that my recipe for the Best Ever Blueberry Oatmeal & Cinnamon Pancakes will have you falling in love with breakfast all over again and cheering "YAY OATS!"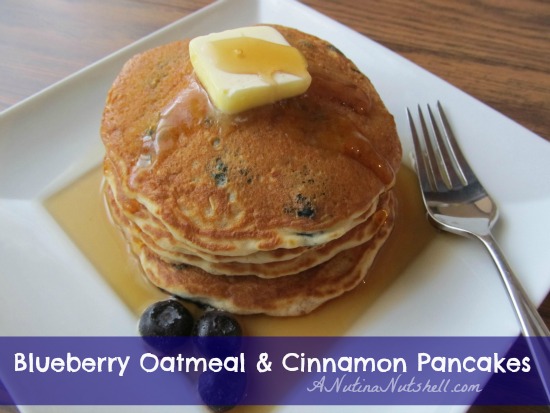 To celebrate National Oatmeal Day on October 29th, I wanted to use Quaker® Old-Fashioned Oats as my star in this recipe. I use oats in my cooking all the time for the boost of whole grain nutrition and fiber. And also for the taste, oh, how I love the taste.
I processed half of the oats into oat flour to balance the texture, with the results being light, fluffy and indescribably delicious pancakes.
Ingredients
1 cup all-purpose flour

1 cup

Quaker®

Old-Fashioned Oats, divided
2 tsp baking powder
1 tsp baking soda
1 tsp salt
4 T brown sugar
1 tsp cinnamon
2 T applesauce
1 1/2 cups buttermilk
2 tsp pure vanilla extract
2 egg whites
1 cup blueberries
Directions
1. In food processor, add 1/2 cup oatmeal and pulse until it's a flour consistency. Add to remaining 1/2 cup of oatmeal and the rest of the dry ingredients.
2. In separate bowl, whisk together egg whites and buttermilk. Add vanilla and applesauce. Fold into dry ingredients, stirring to mix completely. Let batter sit for about 10-15 minutes.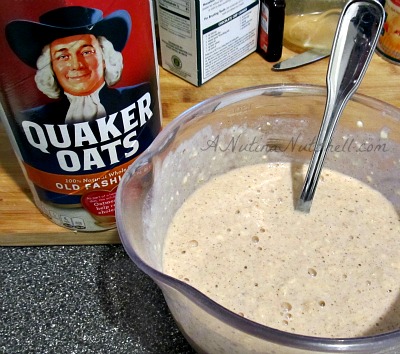 3. On electric griddle coated with cooking spray, pour batter in about 1/3 cup portions. Sprinkle blueberries on top. Cook 1 to 2 minutes, until bubbly.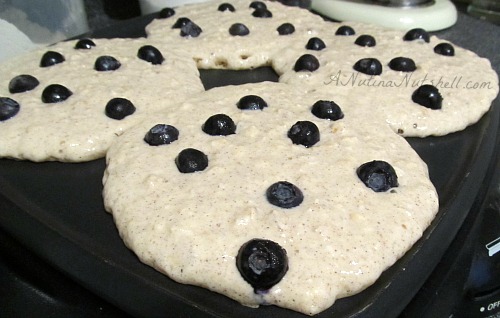 4. Flip, and continue cooking until lightly browned. Sprinkle on a few more berries and some syrup, if desired and enjoy. Best pancakes ever.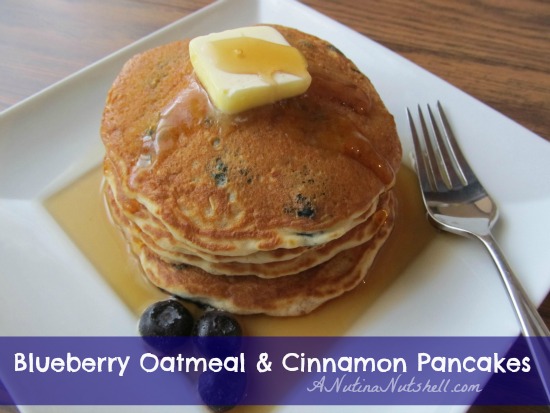 I