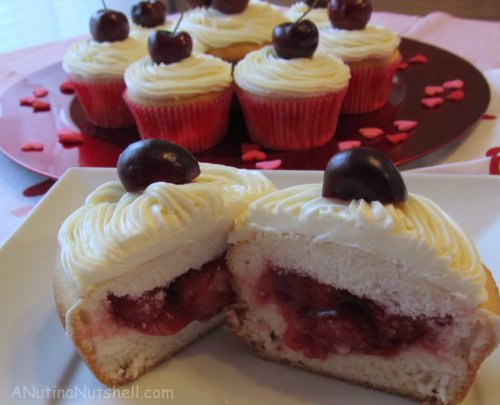 I wanted to combine two of my favorite desserts into one, so a few weeks ago I experimented and came up with these easy to make cupcakes for Valentines Day and beyond!
Ingredients
1 box Duncan Hines classic white cake mix
3 large egg whites
1 1/3 cups water
2 Tbsp vegetable oil
1 box cherry pie filling
1 tub cream cheese frosting
Directions
For cupcakes: Prepare and bake according to box directions. Let cool.
1. Carefully cut around and remove the top of each cupcake. Set aside and save.
2. Gently cut the mounded underside of the cut-off top to level it out.
3. Scoop out a portion of the cupcake center. I used a fork to have more control over how much I was removing.
4. Spoon cherry pie filling into the hollowed out cupcake center.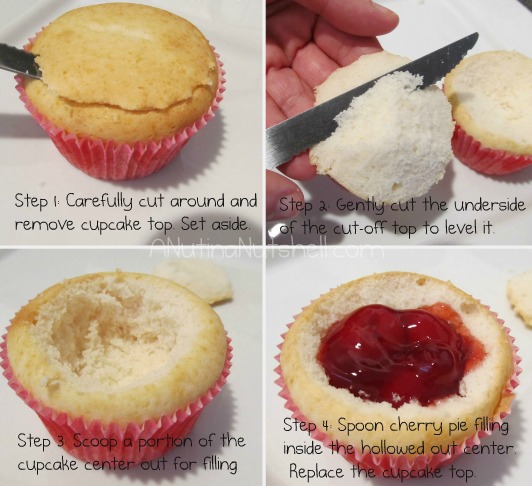 5. Gently place the cupcake lid back over the top.
6. Frost and garnish as desired.
Note: Other pie fillings could easily be substituted.
Enjoy!