September is my favorite month of the year. It's bittersweet because it signals the end of summer, but it brings with it the most wonderful changes: cooler temperatures, spectacular colors and a whole new season of food. I start to think about football tailgates, comforting casseroles and even the holidays. Yikes!
It's the perfect time of year to take some of your most loved dinner ideas and put a fun twist on them. How about using  A.1. Original Sauce (used to be called Steak Sauce) as a recipe ingredient rather than a steak topper?
I decided to try it, so I made a delicious Chicken Tetrazzini casserole that is so perfect for this time of year. The A.1. Original Sauce elevated the flavors perfectly!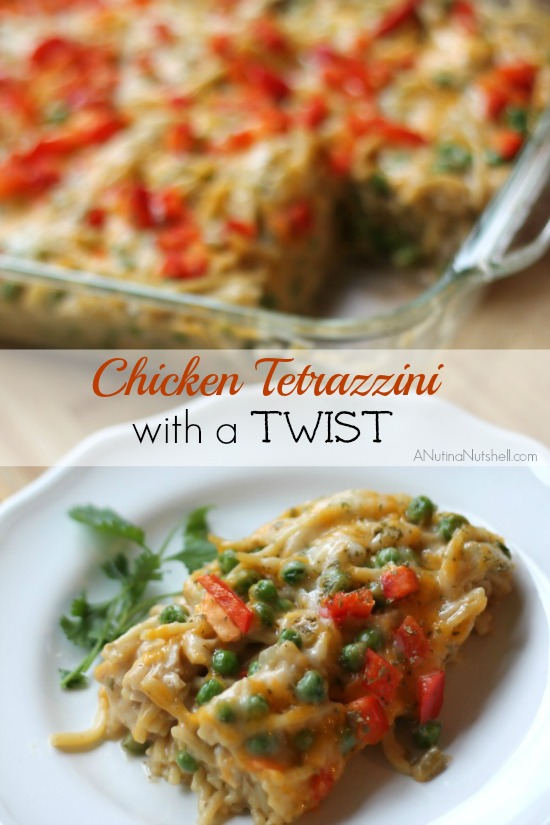 I created this as part of the Kraft TasteMakers program, so you'll find the full recipe here. Go get it! But while you're here, I'll give you an overview of how I made it.
After sauteeing some onion and garlic, I added some cream soups, milk, A.1. Original Sauce, cajun spice and cheese and let it melt together and combine into a yummy sauce.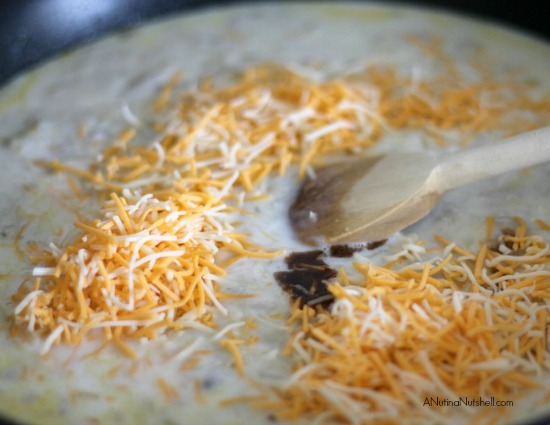 Stir in the pasta, chicken and peas and you're nearly there!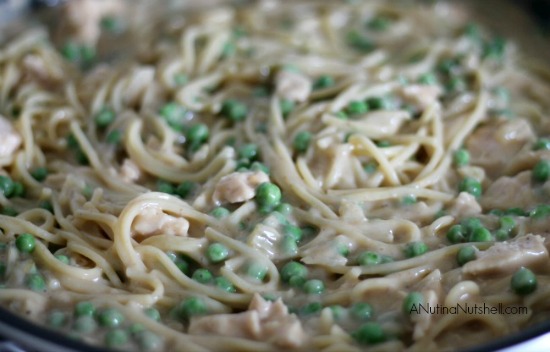 Spread the ingredients into a baking dish and pop it in the oven for about 30 minutes. Finish it off by sprinkling on the rest of the cheese, roasted red pepper and fresh parsley. Bake another 5 minutes until the cheese gets all melty!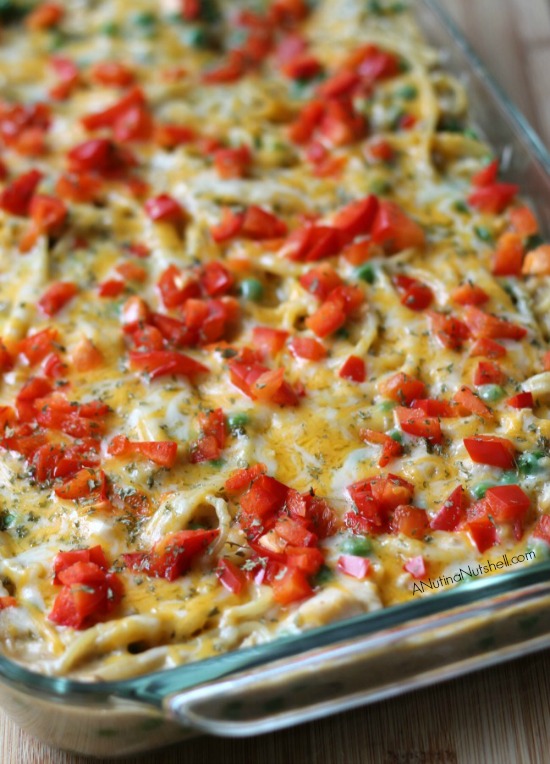 It makes ten servings of happiness.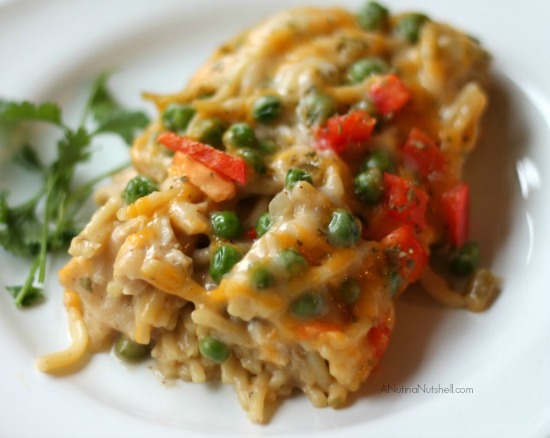 Enjoy!