Indulge in a heavenly slice of old-fashioned Karo pecan pie! This classic dessert is rich, creamy, and bursting with nutty goodness.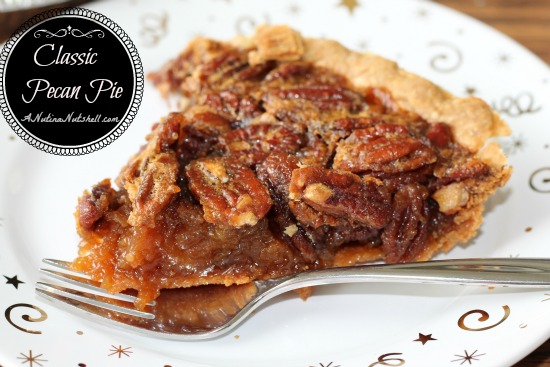 Did you know that Karo Corn Syrup is the only leading national brand of corn syrup with 0 grams of high fructose corn syrup? Good to know, huh? So that's what I used.
Classic Karo Pecan Pie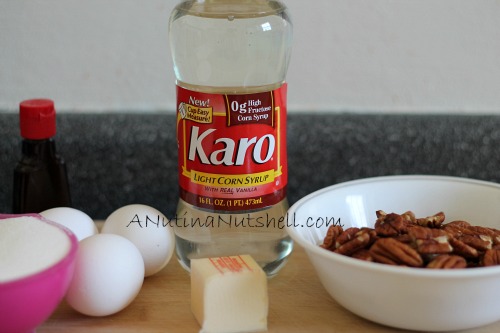 Ingredients
1 cup Karo® Light OR Dark Corn Syrup
3 eggs
1 cup sugar
2 tablespoons butter, melted
1 teaspoon Spice Islands® Pure Vanilla Extract
1-1/2 cups (6 ounces) pecans
1 (9-inch) unbaked or frozen** deep-dish pie crust
Directions
1. Preheat oven to 350°F.
2. Mix corn syrup, eggs, sugar, butter and vanilla using a spoon. Stir in pecans. Pour filling into pie crust.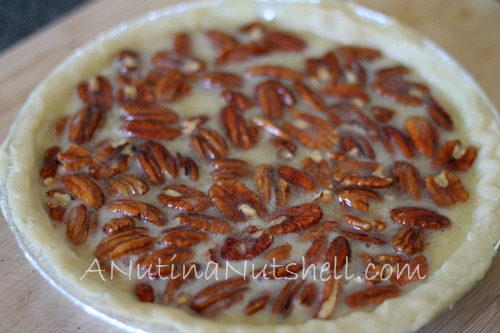 3. Bake on center rack of oven for 60 to 70 minutes. Pie is done when center reaches 200°F. Tap center surface of pie lightly – it should spring back when done. Cool for 2 hours on wire rack before serving.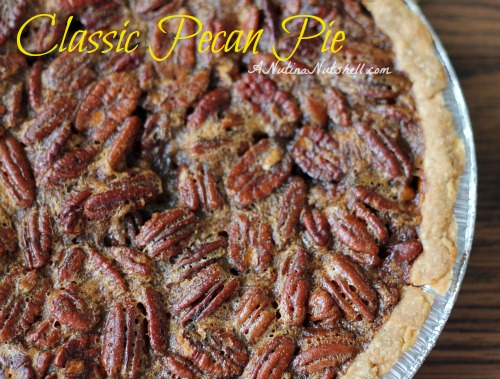 **To use prepared frozen pie crust: Place cookie sheet in the oven and preheat oven as directed. Pour filling into frozen crust and bake on preheated cookie sheet.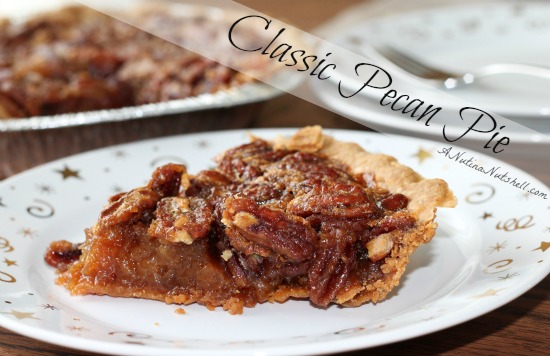 I told you this was my first time making a Karo pecan pie, but it sure won't be my last. Oh my gosh, that filling is a-mazing!!!!
Have you ever tried pecan pie? What else do you bake with Karo syrup?