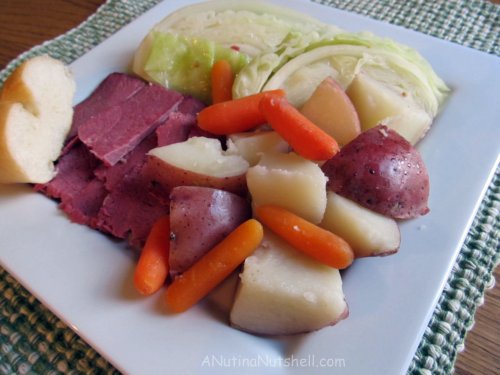 Ingredients
2 to 3 lb corned beef brisket with included seasoning pack
3 lbs redskin potatoes
1 lb baby carrots
1/2 small onion chopped
1 to 2 heads of cabbage, depending on the size of the heads and your appetite for cabbage. 🙂
1/2 teaspoon pepper
1 teaspoon salt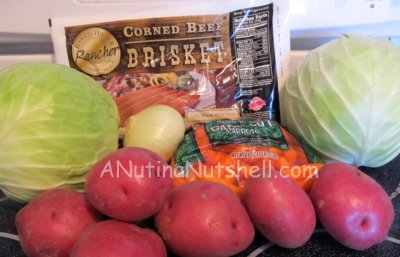 Directions
1. Place corned beef in a stockpot and cover with water by at least two inches. Add chopped onion, salt, pepper, and the seasoning packet. Bring to a boil and then reduce heat to low, allowing the meat to simmer for two and a half hours.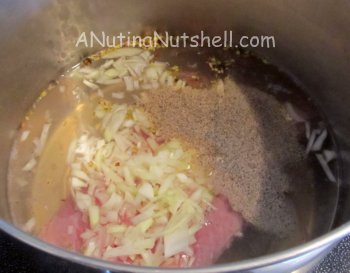 2. When corned beef is almost done, wash and cut potatoes into quarters.
3. Remove meat from broth; set aside in a covered dish.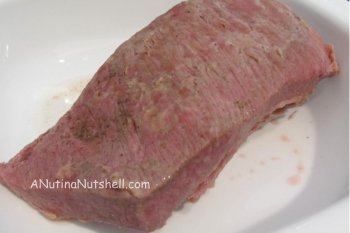 4. Add cut up potatoes and carrots to the broth, turning the heat up to medium low. Cover and slow boil for twenty to thirty minutes, or until the vegetables are tender.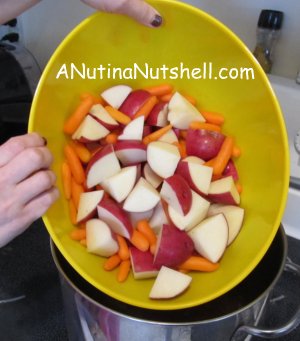 5. While the potatoes and carrots are cooking, remove the end core and damaged outer leaves from the cabbage heads, and then cut the heads into wedges.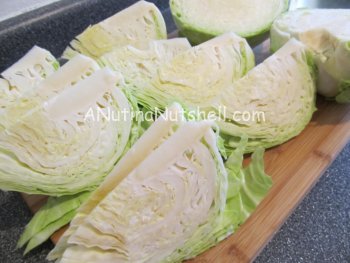 6. Pull the potatoes and carrots out of the broth and set them aside in another covered dish.
7. Add the cabbage wedges to the broth and bring to a slow boil. Cook covered for about twenty minutes, or until the cabbage reaches your desired tenderness.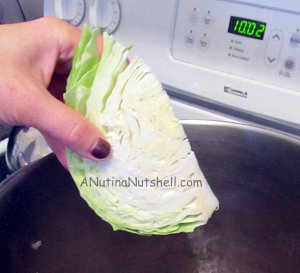 8. While cabbage is cooking, slice corned beef against the grain. (Thickness is personal preference.)
9. Remove cabbage from heat when done. You can scoop out some of the broth and put it over the sliced meat, potatoes, and carrots.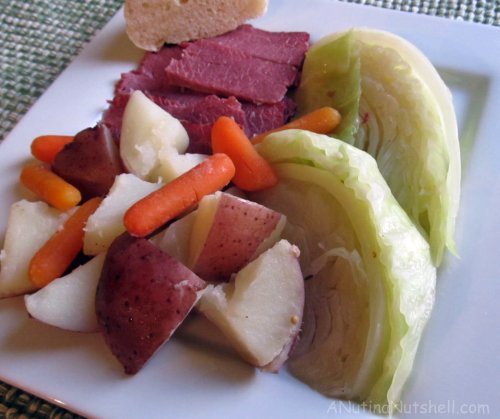 Enjoy!
Note: I had a database corruption, then moved hosts and I lost all the comments on this post. I'm adding them back in manually and I'm slowly working through them. Sorry!