Spring's arrival brings with it a whole new bounty of fresh fruit, and I'm super excited about the return of strawberries. They're already available for picking here in the south, and probably just weeks from being ready up north.
So, let's celebrate Spring with a dessert that's too good not to share: this Creamy Strawberry Shortcake Trifle Fluff!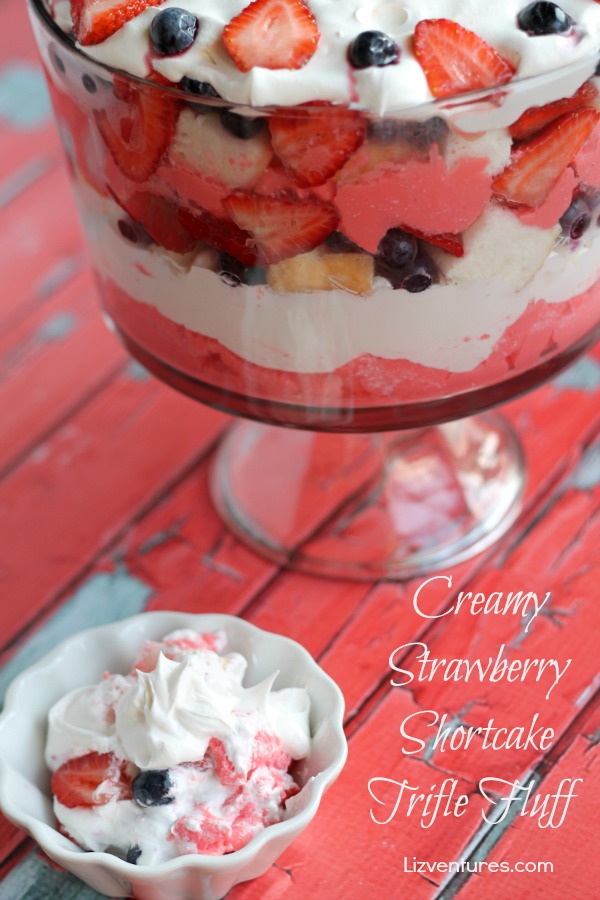 When you make the strawberry JELL-O for this recipe, you'll be adding cream cheese to the mixture before chilling.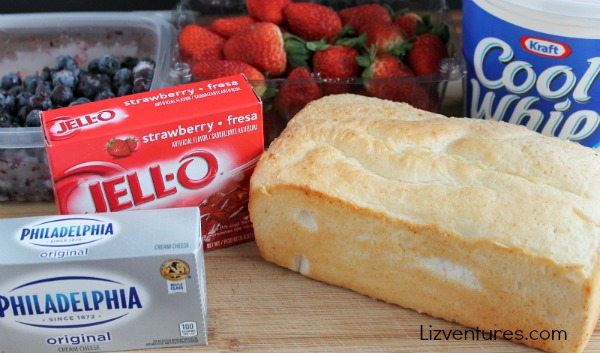 When the JELL-O is set, start layering your ingredients in a large trifle dish. Start with the JELL-O, then add a layer of COOL WHIP and angel food cake cubes.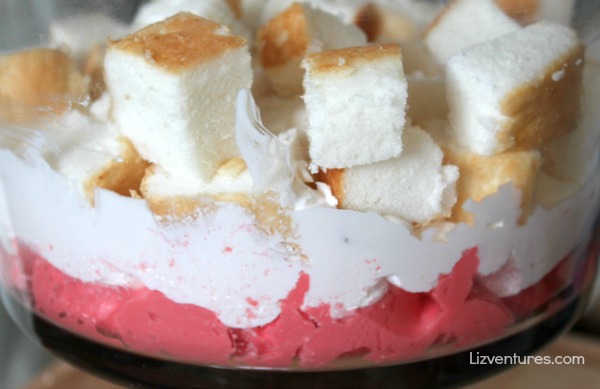 Next you'll add the fresh strawberries and blueberries. I picked a ton of blueberries last summer, so I used some of those. I think they add a nice pop of color. Repeat the layers once more.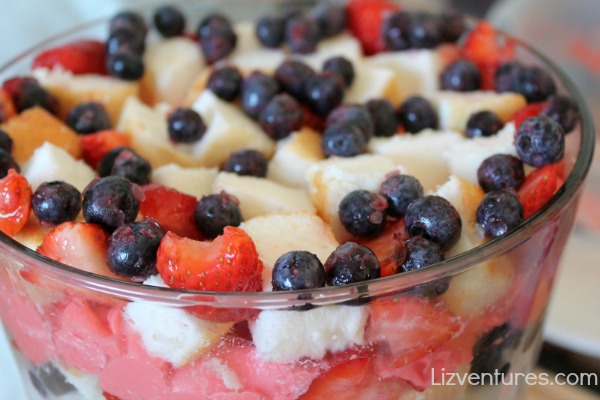 You'll end up with two layers of everything. If you have any left over fresh fruit, you can add a few slices for decoration on top of the COOL WHIP.  Keep refrigerated.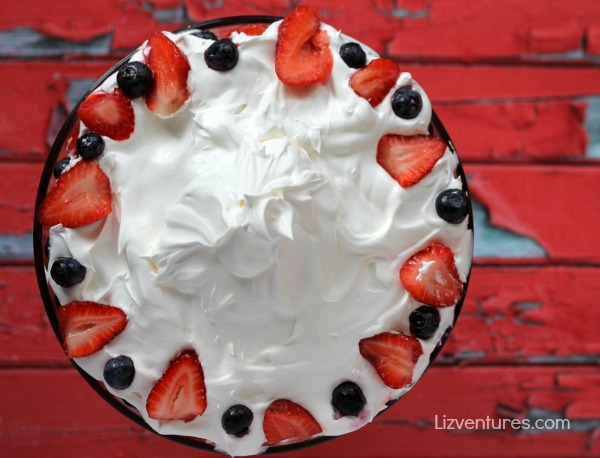 It made a delicious dessert for Easter dinner for me, and would be perfect for any brunch menu all year. To get the complete recipe with ingredients, click here.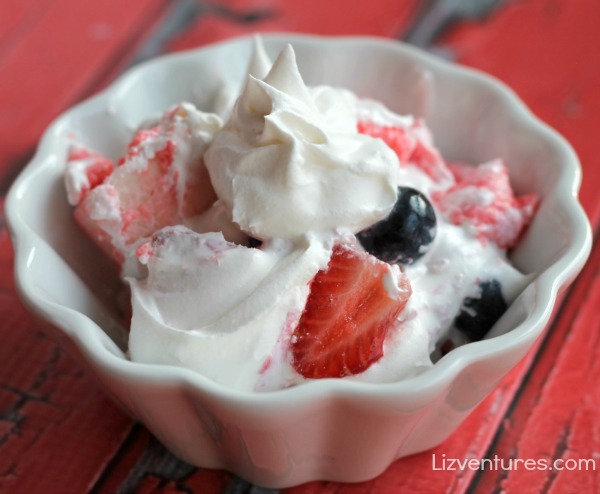 There's a sweet delight in every spoonful!
This post was created as part of my Kraft Foods ambassadorship. All opinions are my own.