For the month of June, I let the rainfall deter me from doing much grilling, but when July 4th rolled around, I decided to laugh in the face of Mother Nature. I was going to cook up some summer lovin' regardless of her fury.
I just had to do it inside… so maybe she still won to a point, but I won too, because I threw a few simple ingredients into the crockpot, let them slow simmer all day long, and  had myself some sloppy, saucy, sassy Country Style Ribs.
And they were goooooood.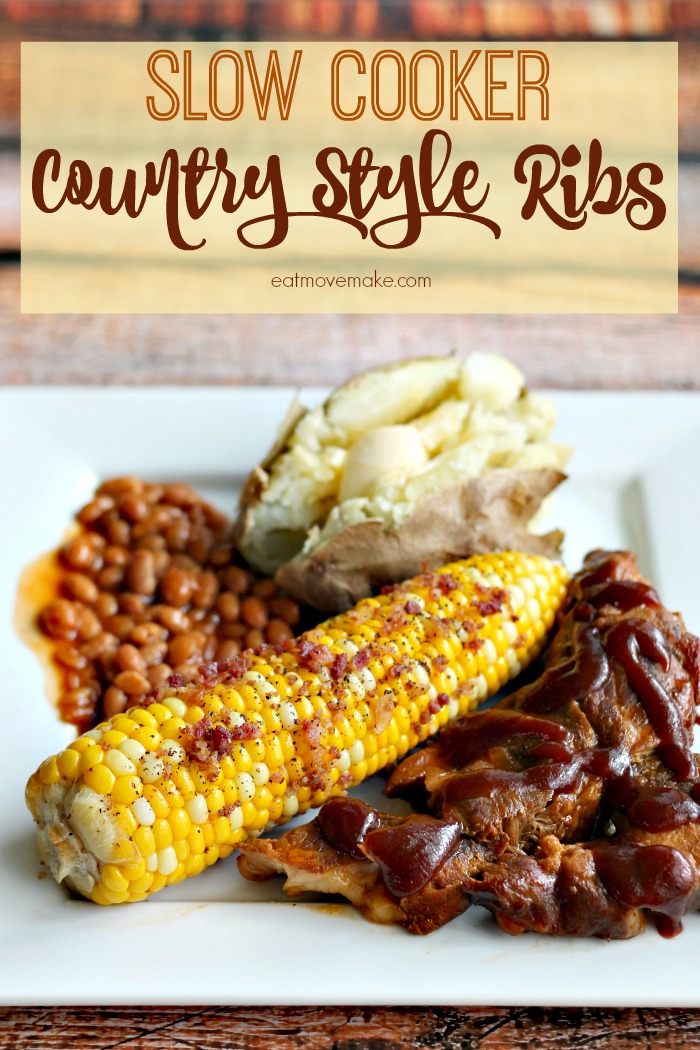 Easy Crockpot Country-Style Ribs
4-5 lbs country style pork ribs
2 (18-oz) bottles Kraft Barbecue sauce of your choice (I used one each of CharGrill and Hickory Smoke.)
1/2 small onion, chopped
2 cloves garlic, minced
1 tablespoon red pepper flakes
1 teaspoon black pepper
1 tablespoon lemon juice
2 tablespoons vinegar (red wine or white)
These slow-cooked ribs couldn't be easier to prepare. Place them into the crockpot, and throw everything but the vinegar on top. Add a tablespoon of vinegar to each of the empty barbecue sauce bottles, shake them up and then pour the last bits of saucy goodness over the top.
Cook on low for 6-8 hours or until ribs reach that tender 'fall off the bone' stage. Serve 'em up and enjoy!
Visit the Ribs section of KraftRecipes.com for even more inspiration and ideas on summer food and fun.