Earth Day is coming, and this list of Earth Day activities is a great reminder to stop and appreciate our world and do what we can to keep our planet healthy. If you're looking for ideas on how to inspire your family to take better care of our earth, its resources and all living things, these Earth Day activities will get you started.
Earth Day Activities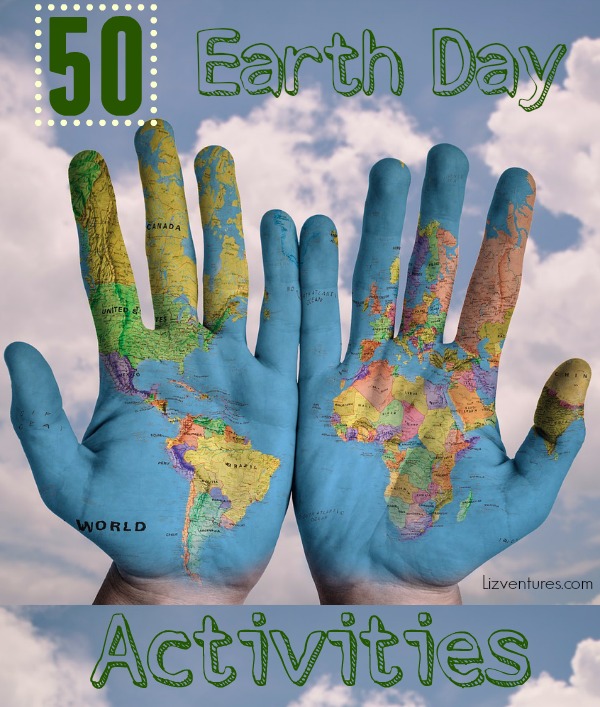 1. Start a garden for herbs, veggies, fruit or flowers.
2. Recycle your cans, bottles, plastics and cardboard. Remember, old schoolwork, notes and drawings can be recycled too.
3. Put away plugged in lamps and devices you never use.
4. See how plants absorb water. (Put a celery stalk in water with a few drops of red or blue food coloring overnight. Cut the stalk crosswise to see how the plant took in the water.)
5. Go on a bike ride.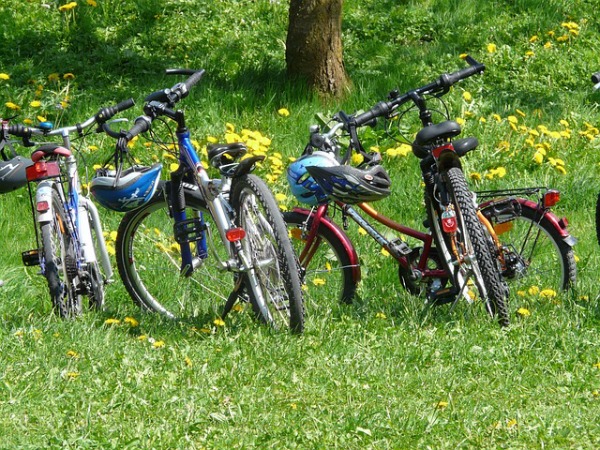 6. Plant a new tree or flowering plant in your yard.
7. Gather all of your outgrown and unused clothes and organize a swap with friends or family.
8. Check out the activities available at your local parks.
9. Fill up some containers with homemade eco-friendly cleaners.
10. Go bird watching.
11. Make a bird feeder.
12. Have a picnic with local, organic produce.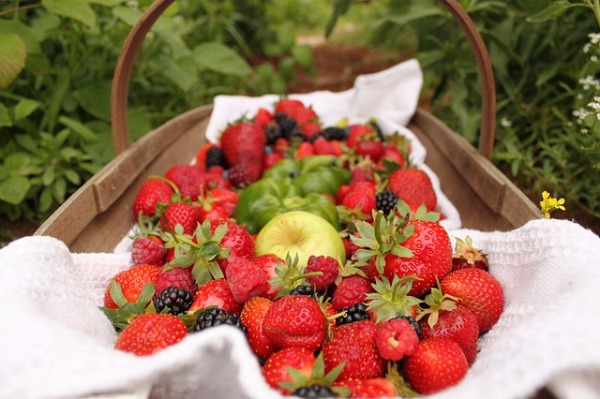 13. Cloud gaze.
14. Star gaze.
15. Learn about a newly discovered species of plant or animal native to your area. (Local nature centers can be a great resource.)
16. See how rain is formed. (Tie a plastic bag around a tree branch with leaves for a few hours. The bag will fill with condensation from the water transpired by the leaves.)
17. Count the rings on a tree stump to find the tree's age. (Wide rings show years of strong growth. Narrow rings show years with tougher conditions like drought, insect damage, lack of sunlight, etc.)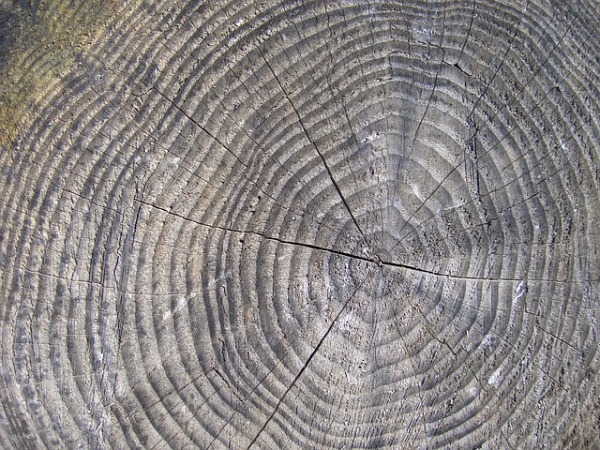 18. Make connect-the-dot diagrams to help you remember the constellation shapes.
19. Visit a planetarium.
20. Fly a kite.
21. Make a spring mural.
22. Play in the mud and make mudpies.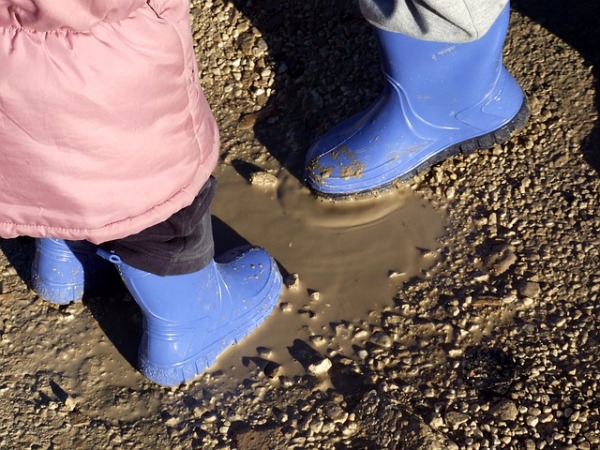 23. Try building a nest. (Gather up dried grass, twigs, paper scraps, trash, string and try to form a nest with your hands by weaving everything together. Not that easy, is it? Birds are amazing.)
24. Learn your state bird, flower and tree. Design a poster or placemat with them.
25. Make a rain gauge.
26. Examine the roots of a plant, and talk about how they absorb nutrients. What roots do people eat?
27. Grow some sprouts to eat.
28. Visit a wildlife sanctuary or zoo.
29. Look for bird feathers. (Are they contour feathers or down feathers? Talk about how the barbs of contour feathers lock together, and how birds spend time preening to get them aligned properly.)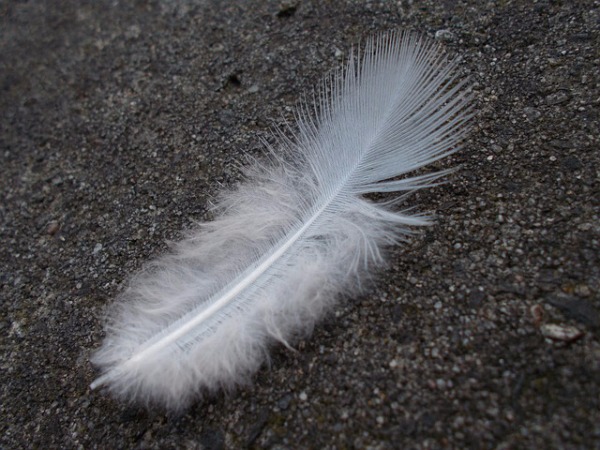 30. Make a plant press, and press some flowers.
31. Start a scrapbook of tree leaves.
32. Visit a working animal farm.
33. Explore a pond or lake. (Look for life on the water's surface, tracks along the muddy banks, and plants and animal life in or near the water.)
34. Use a cricket as a thermometer. (Count the number of chirps in one minute. Subtract 40 from the number of chirps, then divide that by four, and finally add 50. The answer will be the temperature measured in Fahrenheit. Did it work?)
35. Talk about ways that people use the oceans.
36. Make a mobile from beach treasures.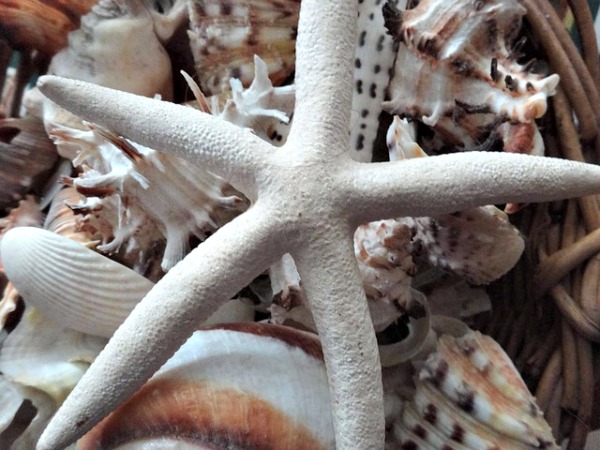 37. Dye some yarn with plants.
38. Use the sun to dry some foods.
39. Make solar prints.
40. Make rock rubbings.
41. Plan a meal from your garden.
42. Use an old tissue box to store plastic bags for reusing.
43. Visit a quarry or mine.
44. Make some rock candy.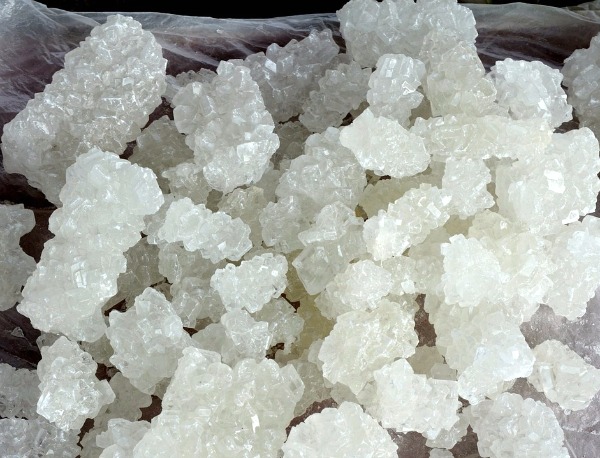 45. Learn some of the cloud formations.
46. Listen for nocturnal animals.
47. Make a daisy or dandelion chain.
48. Experiment with ocean water. (Can you smell it in the air when you get close to the beach? After swimming, can you feel how it dries and tightens your skin? Lick your skin for a taste of the ocean. Save some ocean water in a clear bowl and let it evaporate for a few days, leaving only the minerals. Take a taste to confirm there's salt.)
49. Watch birds fly. Some ride thermal currents and don't flap their wings much at all, while others like crows and robins beat their wings twice a second. Hummingbirds beat them 70 times per second. How long can you flap your arms like a bird?)
50. Hunt for spring mushrooms. (Don't eat them unless you're 100% sure they're safe.)
Take some time to experience nature. It's more rewarding than you think!
What Earth Day activities do you have planned for your family this year?