Thank you for Ethos for sponsoring this post. All opinions are my own.
Many of us, myself included, tend to avoid those things in life that come with hassles and difficulties: buying a car, getting life insurance, choosing medical insurance, doing taxes, etc. Buying a car, for instance, has to be one of the most universally hated tasks. You'd think the auto industry would do something to fix that, but nope.
While there seems to be no end in sight to that particular horror, I have found a simple and hassle-free way to get term life insurance. Thank you, Ethos.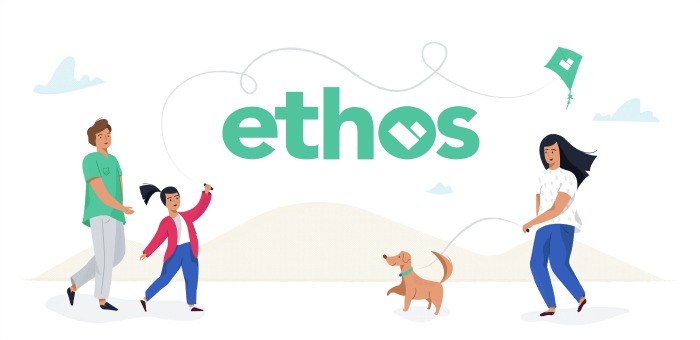 What does Ethos do?
Ethos makes life insurance simple and accessible by allowing modern consumers to apply for term life insurance 100% online for free. No need to set up an appointment, drive to an insurance office, deal with pushy salespeople or get hit with hidden fees. And most people won't even need medical exams. Getting term life insurance has never been easier.
What is term life insurance?
Term life insurance is life insurance that covers you for a specific amount of time, and Ethos offers policies in 10, 15, 20 or 30-year terms. Your monthly payments (aka premiums) keep the policy in effect and the policy expires at the end of its term length. If you pass away while the policy is in effect, a pre-set cash payment is paid to your named beneficiary. Term life insurance is the simplest and most affordable type of life insurance and is the best choice for most families.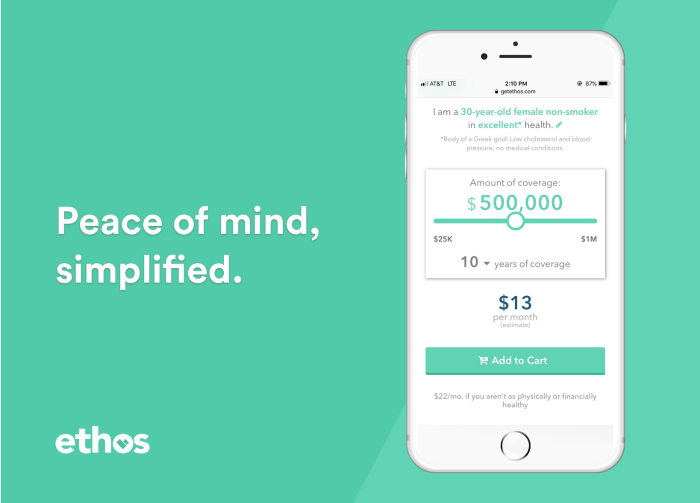 Why Ethos?
Buying life insurance the traditional way can be pretty miserable. There's always lots of back and forth with an agent, there are mandatory medical exams with blood and urine tests and the process can take WEEKS to complete. But the worst part is that most life insurance agents work on commission, so they push and push to get you to buy the most expensive coverage even if you don't really need it. The sales pressure is really uncomfortable.
Ethos takes away the hassle and misery of buying life insurance the traditional way:
~You're in the driver's seat.
~No medical exams needed for 99% of people and coverage options range from $25k – $10m
~Apply for free in as little as 10 minutes with instant approval for most healthy people.
~No upselling. Choose the amount of life insurance you need and can afford.
Ethos provides the benefits of a modern consumer experience along with the security of a major life insurance company — Assurity.
~Assurity is rated "Excellent" and has 130 years of experience.
~Most claims are paid within 10 days, and Ethos will help your family through the process.
~Prices are very competitive. $1/day could buy your family $1 million of coverage for 20 years.
~Ethos's top priority is that you're delighted, and they're available via phone or email at anytime to answer questions.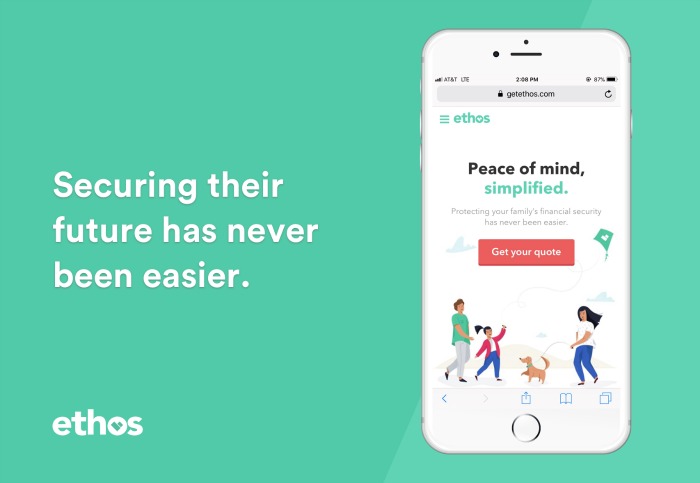 Who should get covered? How does Ethos help my family?
The basic idea of life insurance is to financially protect someone should you happen to pass away. In the event of an untimely death, you don't want your spouse or children to suffer additional stress through financial hardship, so life insurance helps keep finances intact.
The ideal coverage for parents with children would replace income for several years and potentially pay off a mortgage, outstanding debts and provide for future educational costs. In this stage of life, it's important to address the need for life insurance as soon as possible.
In homes where there aren't children or the children have grown and flown, the need for coverage can vary. In my personal opinion, even if nobody is depending on your daily financial support, you should have a policy in place that will cover your final arrangements and pay off any of your outstanding debts.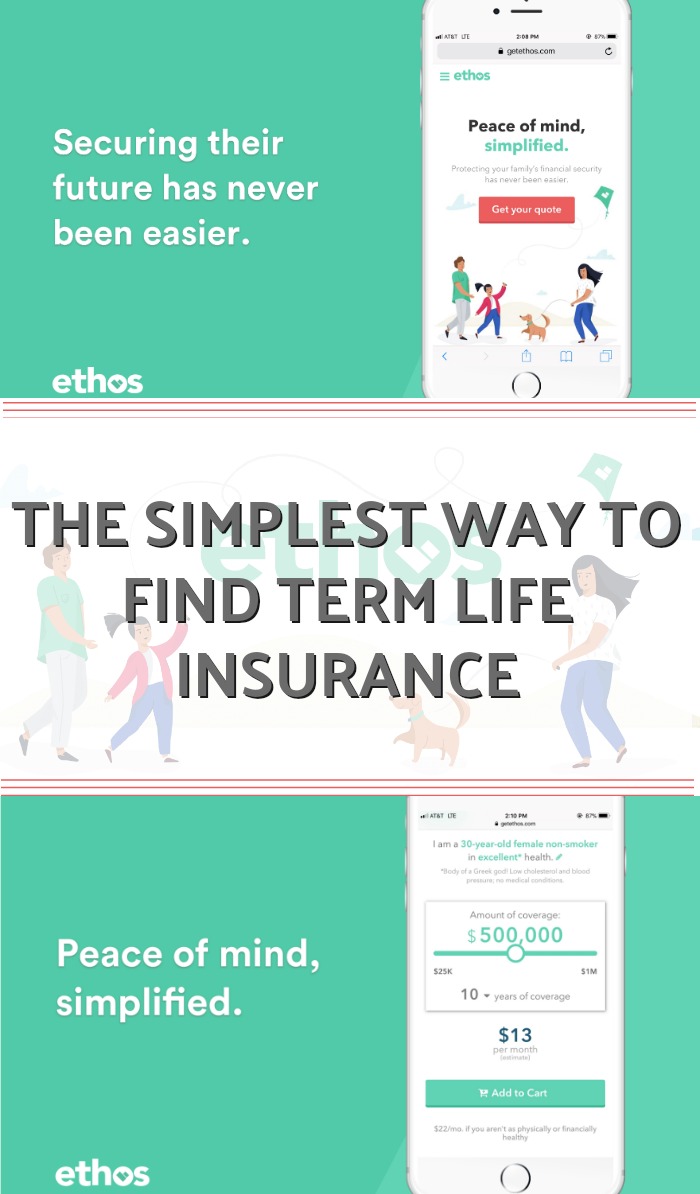 I know life insurance can be an uncomfortable topic for many of us, but it's something we all need to consider. It's peace of mind for yourself and your loved ones. Visit Ethos and take a simple and hassle-free look at your options. Ethos really does make it easier to find the best term life insurance for your situation.