I created this Sweet 'N Low French 75 cocktail as a sponsored post for the Socialstars #donthesitaste campaign.
Now that it's late summer, the evenings are often cool enough to sit outside, and my daughter and I will sometimes mix up a tasty cocktail to enjoy as we watch the sun set. It's the perfect way to sweeten up a summer evening.
Most recently we made French 75 cocktails. This classy drink dates all the way back to 1927 during the Prohibition era! In fact, it's said to be the only classic American drink that was born during the dry period.
Even though it's named after a powerful gun (the French 75 mm field gun), this drink is deliciously light and refreshing. The champagne bubbles do give it a little zing though, or should I say, a little je ne sais quoi!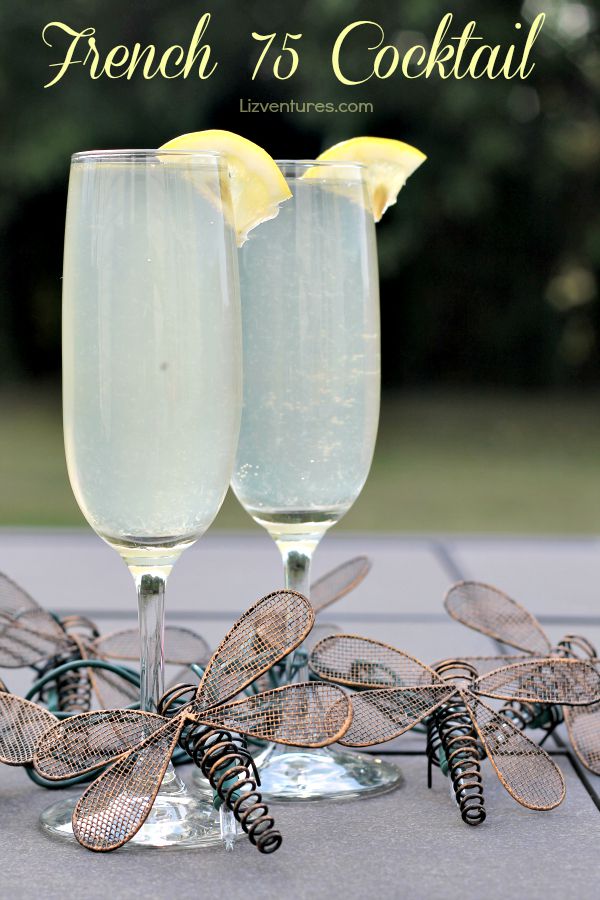 Normally a French 75 cocktail calls for simple syrup, but in an effort to cut down on calories, I substituted Sweet 'N Low sweetener.
Just one packet is all you'll need per drink to balance the ingredients perfectly.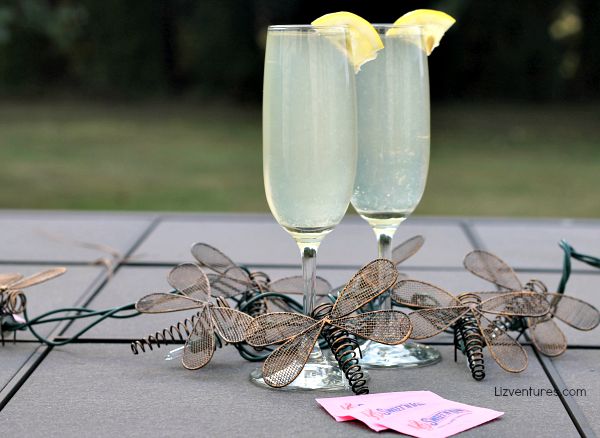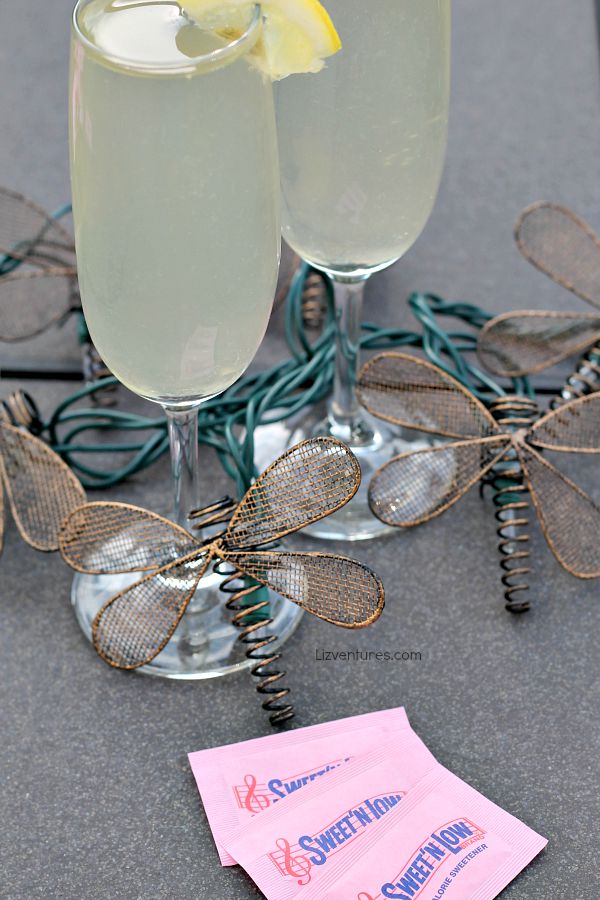 Want to make your summer even sweeter? Come hang out with Sweet'N Low® on their summer sampling tour! Try some Sweet'N Low® sweetened iced tea, play fun games and snap hilarious pictures of all the fun.

Be sure to mention "LIZVENTURES" at the event for a special gift.

See where you can meet up with Sweet'N Low® this summer at: sweetnlow.com/tour.
You could also make a mocktail version of this recipe by replacing the champagne with a sparkling limonata and the gin with bitters. Whether you enjoy a French 75 as a cocktail or a mocktail, it's bound to make your summer even sweeter!