I think we can all agree that the best part of any game day, football or otherwise, is the food, so making sure your party has the most delicious game day snacks is a must! And whether you host a large party or just a few people, a little pre-planning can ensure you'll enjoy a party victory on game day.
Winning Game Day Snacks & Party Plan


1. Decide which game day snacks and appetizers you'd like to serve.
Start with a general idea (like wings, chicken, hot dogs, burgers, chili, etc.)
My list was:
Hot wings
Bacon and cracker appetizer
Cookies
Chili
Mini hot dogs
Chips
2. Now get specific as to how you'll prepare those game day menu items.
From there you'll be able to make your Walmart shopping list. (It's ok if you change your mind… I did!) You can always print out another grocery list.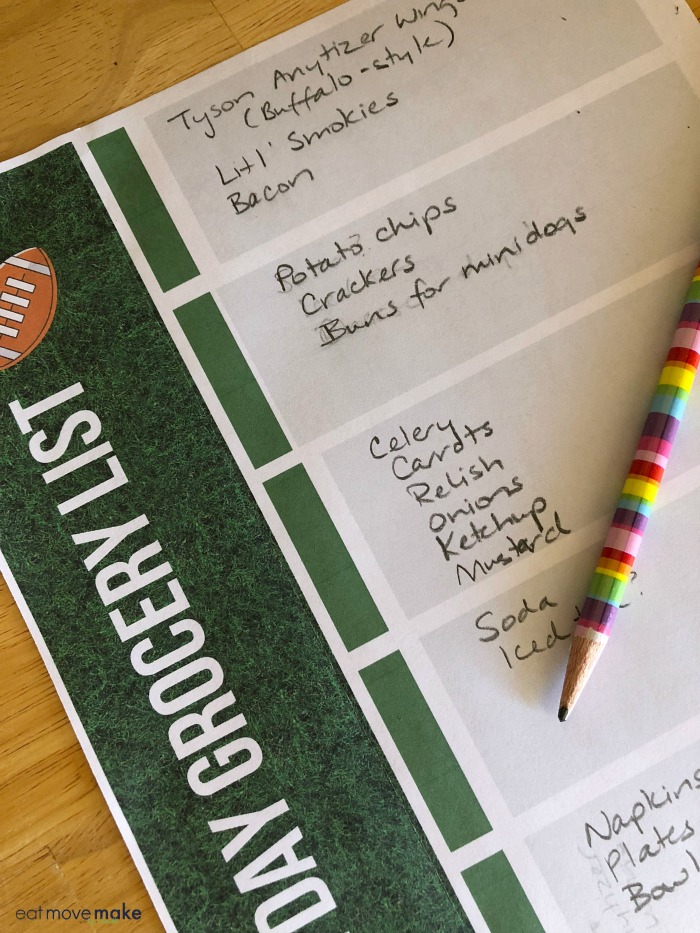 3. Shop online with Walmart's Online Grocery Pick-up.
I paid for everything online and reserved a one-hour pickup time block. Walmart Grocery pick-up is one of my favorite party planning stress relievers. You guys, it's a lifesaver. Having someone else gather all my groceries, bag them up and bring everything to my car is the best thing ever. And I'm paying the same grocery prices as everyone else — the pick-up service is free.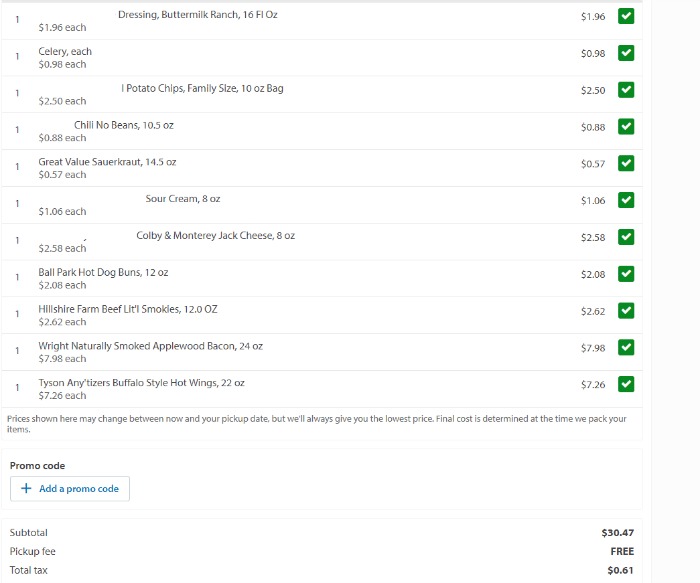 Notice how Tyson® products (Any'tizers® Snacks, Hillshire Farm® Lit'l Smokies® Brand Sausages, Wright® Brand Bacon, Ball Park® Hot Dog Buns) are a big part of my perfect game day spread? That's because they're delicious, versatile, easy to cook and I can buy them online at Walmart, pick them up for free, and still collect and score with the Tyson Rewards Program!
4. Pick up your groceries with zero hassles.
Drive to Walmart at your pick-up time and follow the orange signs to the designated parking spots. I pulled into a spot and was about to call the number on the sign but someone came out to help me before I even got my phone out. I literally had my groceries within 5 minutes–hassle-free. It's the best. BEST.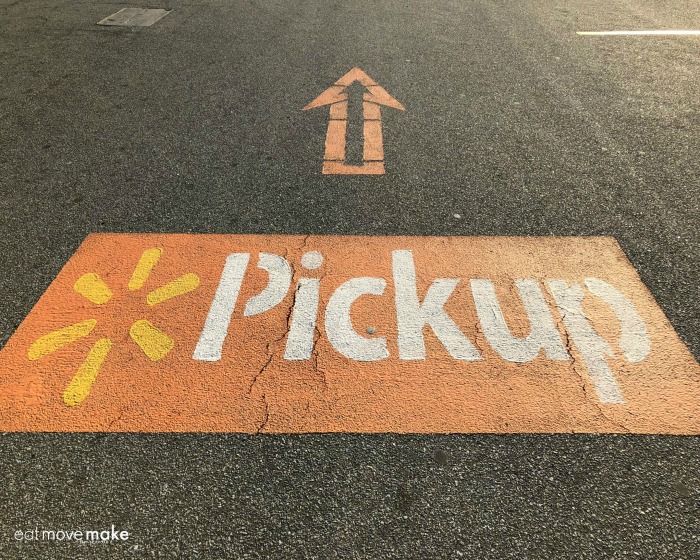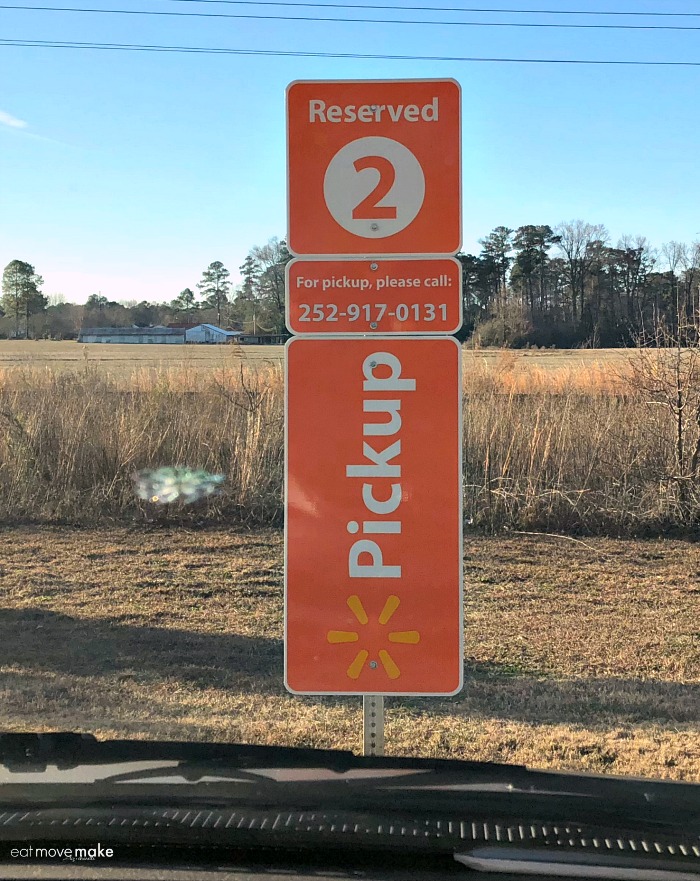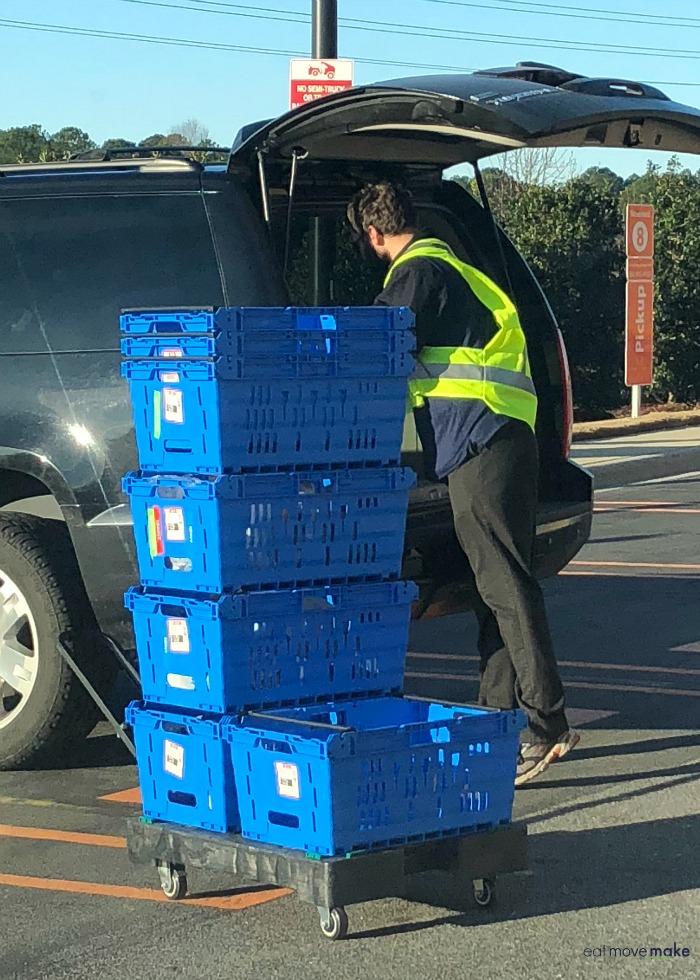 5. Prepare your game day snacks and appetizers on the big day.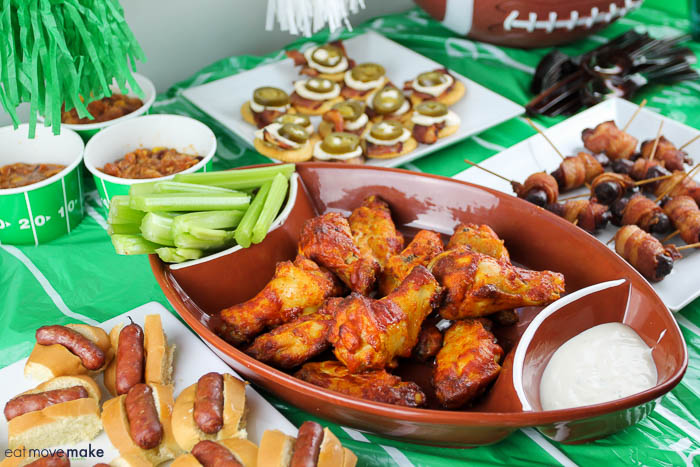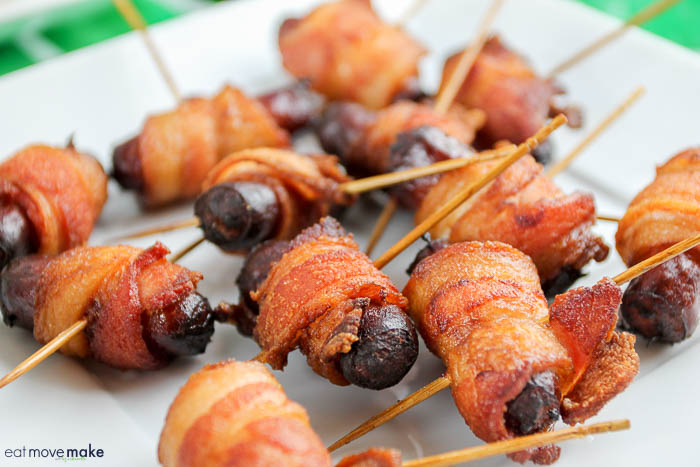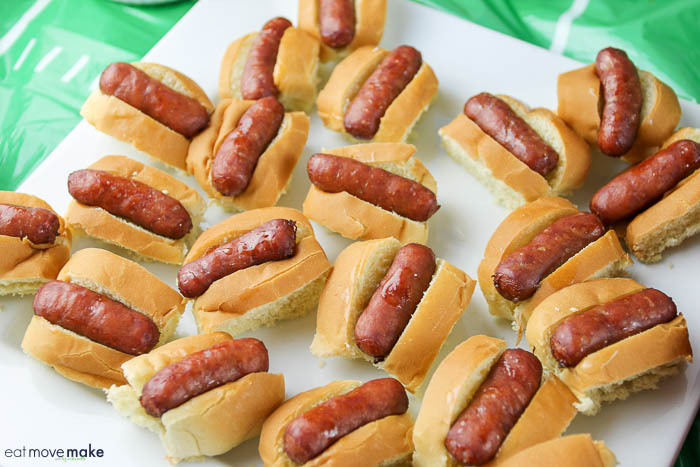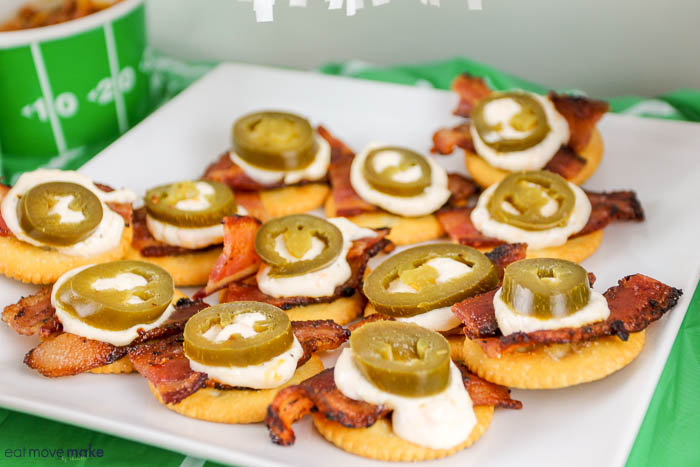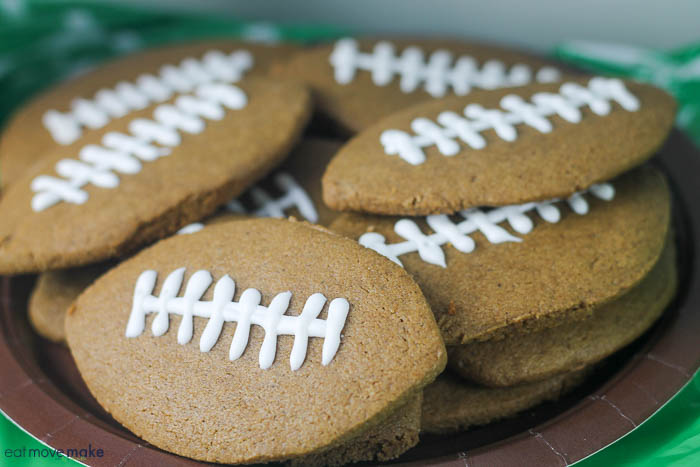 6. Set up a game day buffet.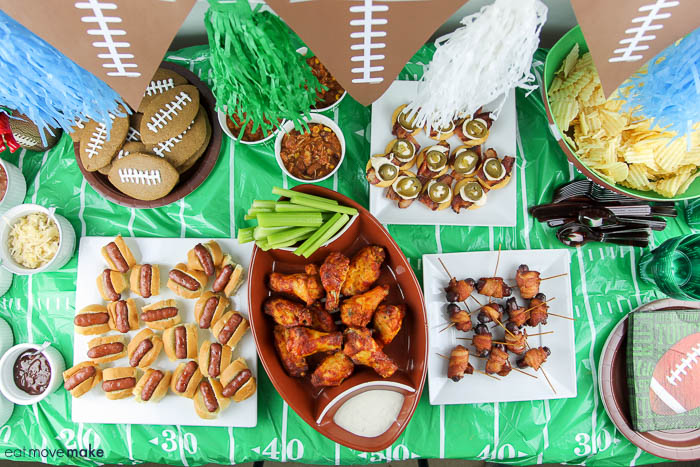 7. Enjoy the food. And your friends. And the game. But mostly the food.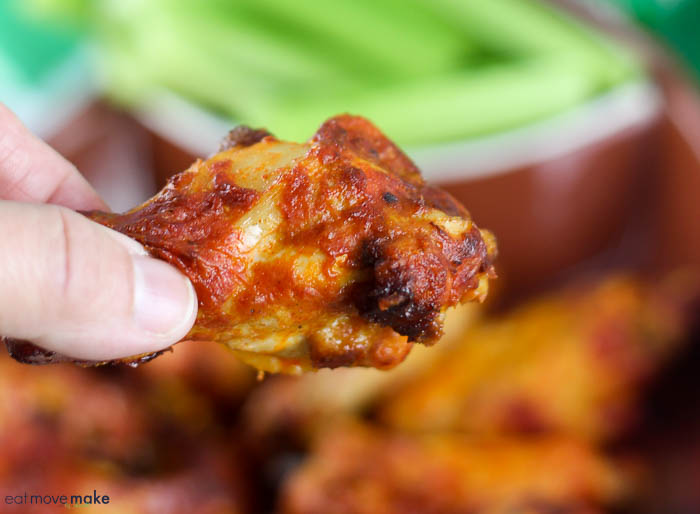 Try some of my game day snacks and appetizers ideas using Tyson® products and Walmart's Online Grocery Pick-up and have a super awesome (but easy to put together) celebration this year!