It's time to bring on the spook-tacular fun of October with some creative Halloween recipes and Halloween party ideas. Last year I made some Boo-tiful Pudding Cups and cute little Pumpkin Crispies, and they were a big hit with the family and so simple to make.
Since I love the fun flavors and colors of JELL-O, and I was inspired by a Kraft recipe, I decided to use the orange and lemon varieties to put a festive Halloween twist on a classic family dessert. So here's my Spooktacular Halloween JELL-O Dessert!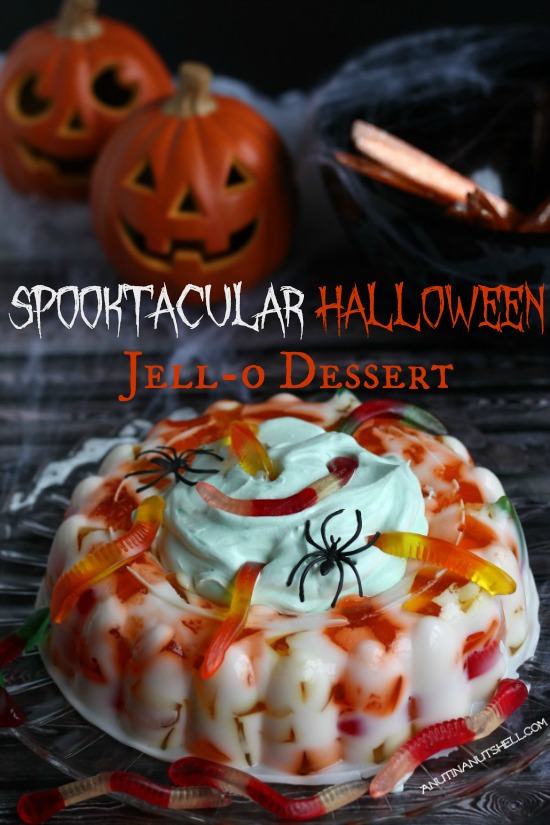 Make some orange and lemon JELL-O in 13″ x 9″ baking pans. When it's set, cut it into squares. It won't matter if they're exactly the same size, so don't worry at all about being exact.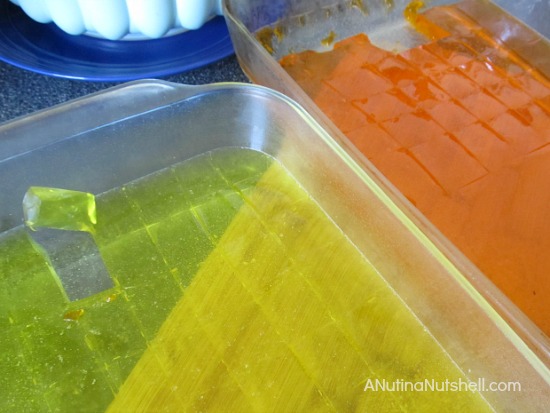 Layer the JELL-O squares inside a mold, alternating colors as you fill it. Add in some gummy worms if desired.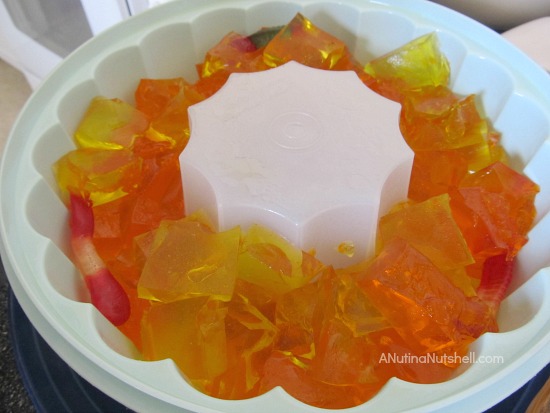 Then you'll slowly pour in a mixture of condensed milk, unflavored gelatin and orange extract, and it will fill in the spaces around the JELL-O squares. Let that refrigerate overnight.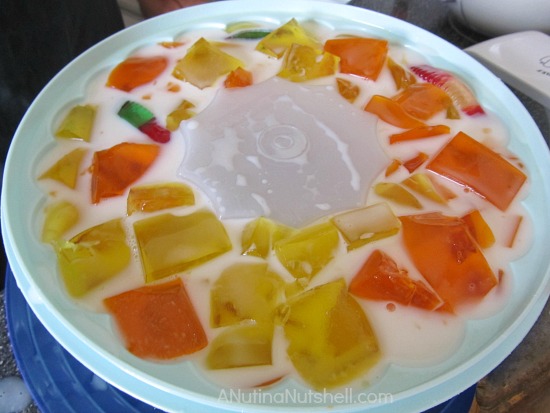 The next day before serving, fold a few drops of green food coloring into a container of COOL WHIP and spoon into center of JELL-O mold. Add a few more gummy worms and decorations and you're ready to serve!
It's spooktacular!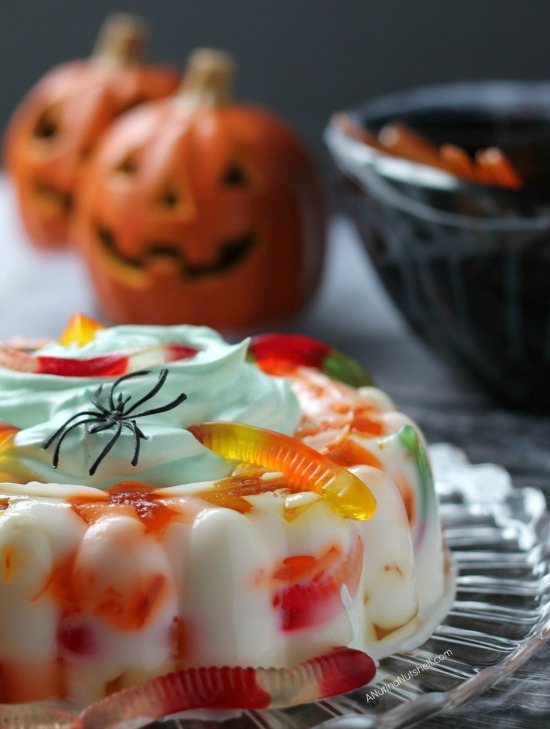 As a Kraft Tastemaker, I'm delighted to have created and shared this Halloween dessert with Kraft, so please click here to see the recipe and instructions in their entirety.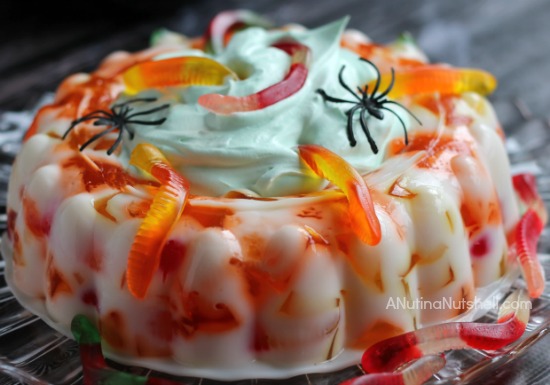 Happy Halloween!