I love a big Easter dinner, and I love leftovers! But I can only eat leftovers a couple times before I'm completely over them.  So every year I have to get creative with my Easter leftovers and turn them into an entirely different meal.
And that's how the extra ham and hard-boiled Easter eggs at my house turned into this delicious ham and egg salad club sandwich. You'd never know it was made from leftovers, and isn't that how it should be?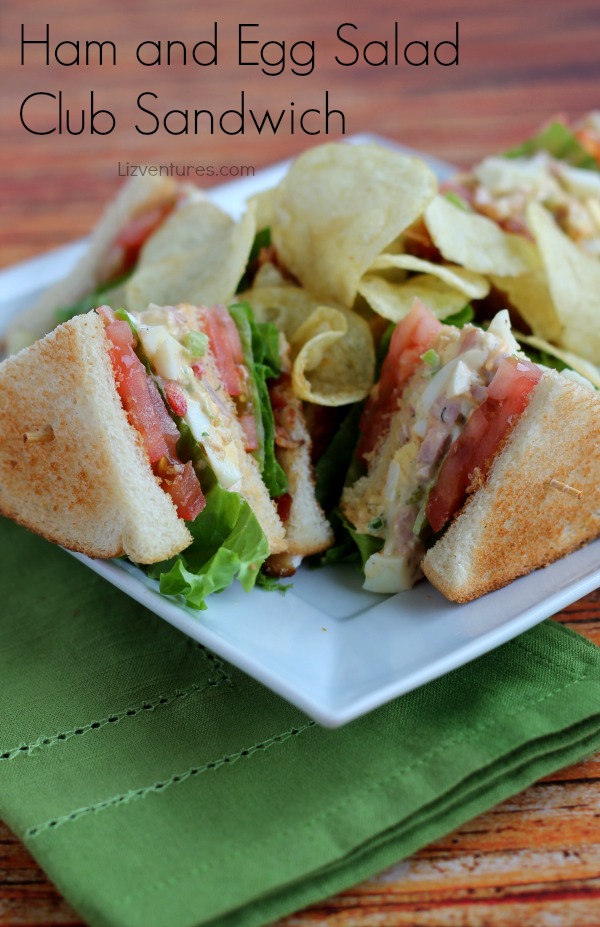 Most of my leftover Easter eggs get turned into deviled eggs, but I always save a few for recipes or snacks, so I chopped those up along with several slices of ham, some scallions, celery and roasted red pepper.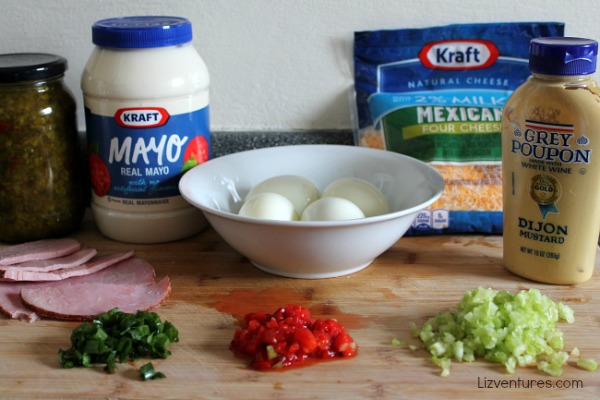 I tossed those into a large bowl along with the remaining ingredients and spices, and mixed them all up.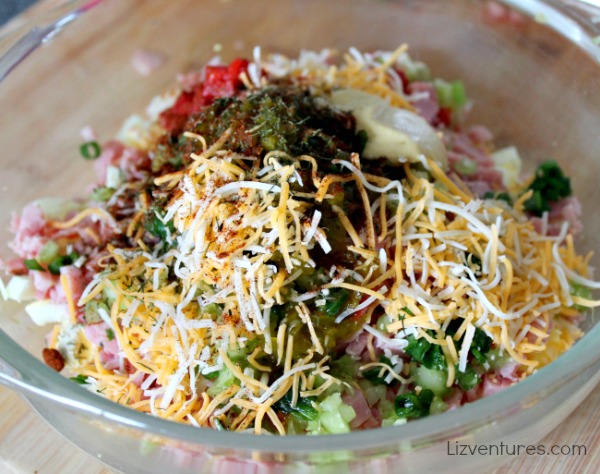 Add some Kraft mayo and you're good to go! Like most egg salads, the amount of mayonnaise can be adjusted to personal preferences.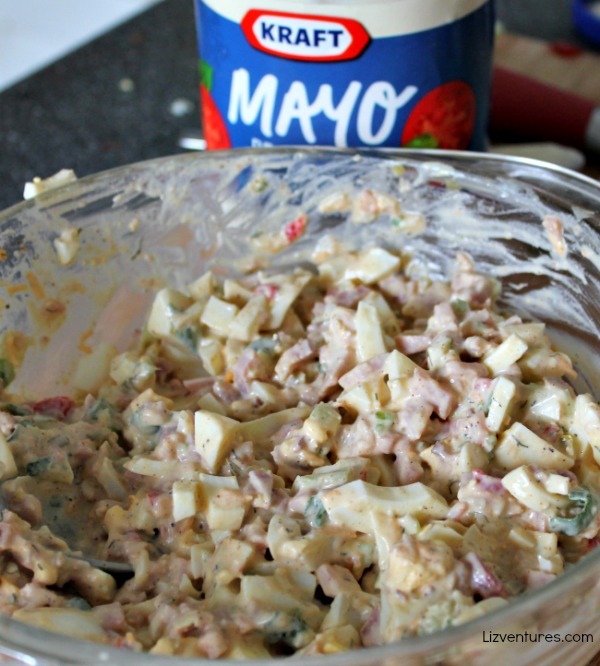 Now it's time to make your club sandwich. Toast your bread, add some bacon strips, fresh tomato and lettuce greens. Stick some sandwich picks into the sandwich to hold it together,  and cut it into fourths.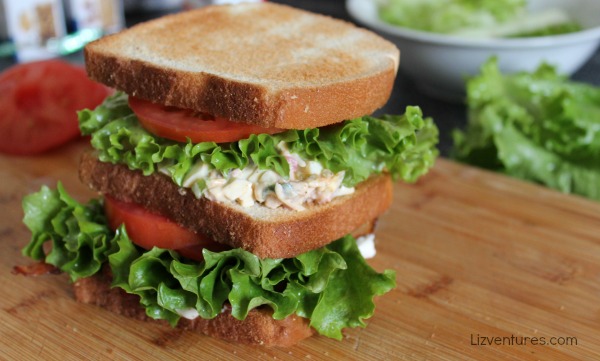 It's a delicious way to use up Easter leftovers, so delicious in fact, that you might not want to wait for Easter to make it! Click here to see the complete recipe on Kraft in the Kitchen.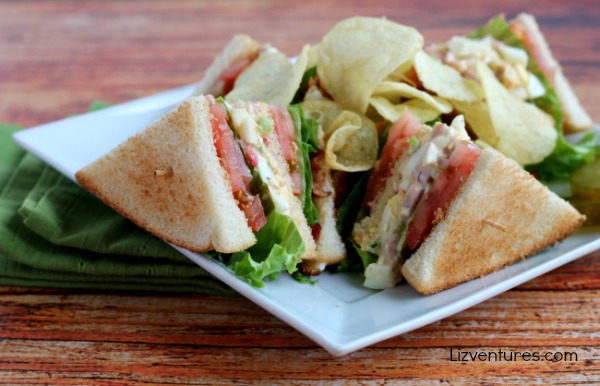 What's your favorite way to use up Easter leftovers?