Not much tastes better to me on a blustery, cold winter's day than a bowl of this hearty vegetarian chili. It warms me from the inside out and makes an easy and nutritious meal.
When I first started making chili, I cooked it with meat, but after a while I realized that I didn't really want the meat, just the good stuff that came along with it. So I left it out, and and played around with different kinds of canned beans and canned veggies and it evolved into a hearty vegetarian chili my kids and I can't get enough of.
I always make a big pot so I have plenty of leftovers for the week and to freeze for later. Reheated chili is as good as the day it's made!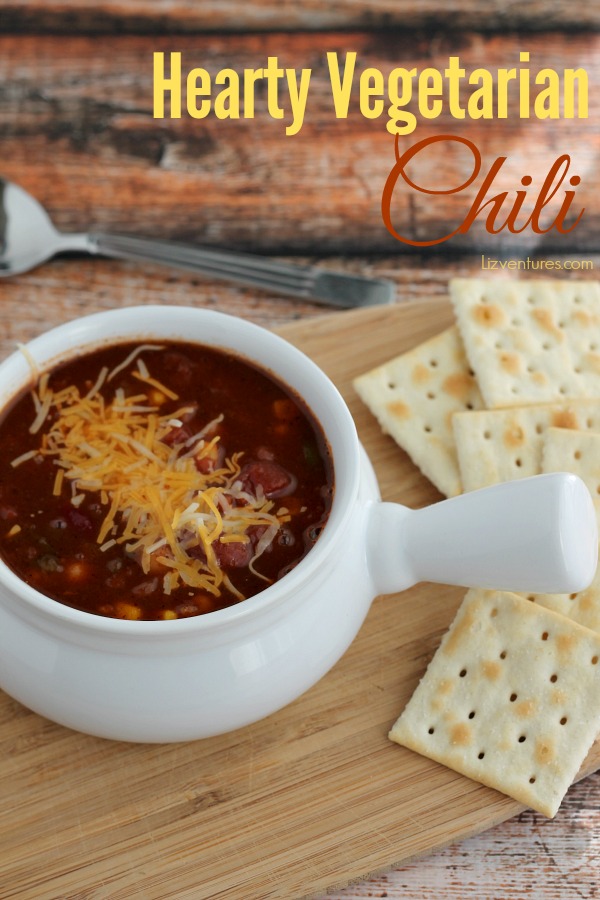 Since it's National Canned Food Month, it's the perfect time to share this recipe, as it includes so many yummy canned veggies. This is a sponsored post. All opinions are my own.
I really like cooking with canned food because the nutrition, freshness and flavor is sealed in naturally at the peak of ripeness. The quality remains top notch until the day I decide to open the cans and get cooking.
CansGetYouCooking.com has a bunch of fun stuff planned for National Canned Food Month!
Cans Make the Meal 
Kelsey Nixon hosts a 30-minute special airing on Cooking Channel in February for National Canned Food Month. Kelsey will take us shopping, share fun canned food facts and create delicious recipes inspired by the foods in her Cantry.
• February 08, 2015 10:00 AM EST
• February 14, 2015 10:00 AM EST
• February 15, 2015 10:00 AM EST
• February 22, 2015 10:00 AM EST
• February 28, 2015 10:00AM EST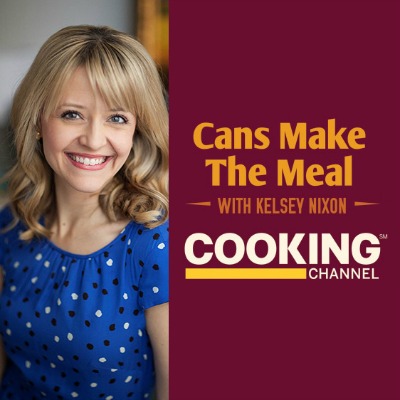 Cantry Cook-Off Recipe Contest
Kelsey Nixon will be judging Cans Get You Cooking's Cantry Cook-Off Recipe Contest! Entrants must create a unique recipe using at least two canned food items and submit the recipe, along with a photo of their dish for a chance to win $5,000! Entrants have until March 31, 2015 to enter! Enter at CookingChannelTV.com/cans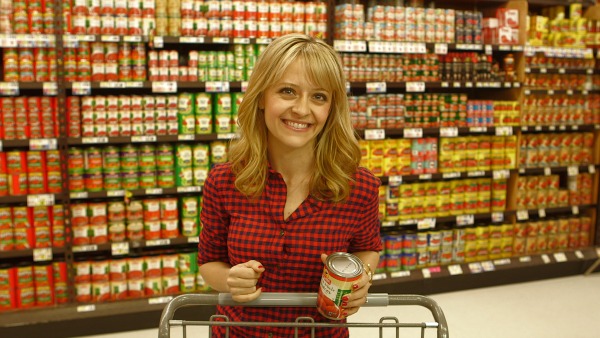 Cantry Thursdays
By the time we get to Thursday night dinner, most of our groceries have been used up, we're tired from a long week and we don't want to spend a lot of time in the kitchen, so we're often tempted to call for takeout. But Cantry Thursdays are a reminder to look in our Cantry, because canned foods make homemade easy!
Canned foods are available year-round and there's less prep, so keeping a well-stocked pantry — "Cantry" — helps you make it through the week while serving your family healthy, homemade meals you'll feel good about.
And you'll be ladling up big spoonfuls of goodness (like my hearty vegetarian chili) to your family too.
Visit Cans Get You Cooking for recipe inspiration and more. Unlock the goodness of canned foods and get cooking!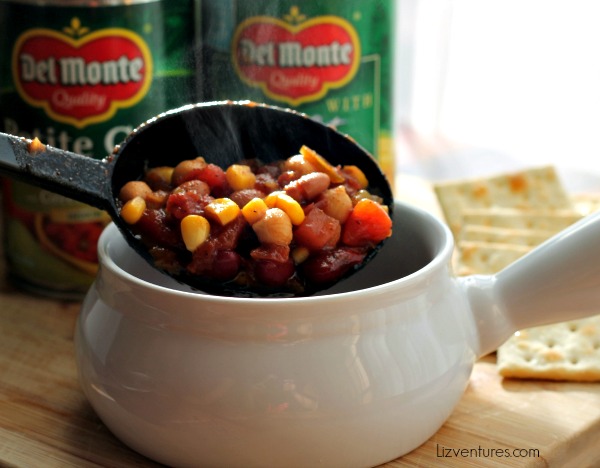 Hearty Vegetarian Chili
Ingredients
1

can

15.5-oz dark red kidney beans, rinsed and drained

1

can

15.5-oz light red kidney beans, rinsed and drained

1

can

15.5-oz chili beans

1

can

15.25-oz whole kernel corn, drained

1

can garbanzo beans

chickpeas, drained

1

can

14.5-oz petite cut diced tomatoes with green chilies

1

can

10-oz diced tomatoes with habaneros

1

can

15-oz tomato sauce + 1 can water

1/4

cup

diced onion

1/4

cup

diced green pepper

3

Tbsp

chili powder

1/2

tsp

salt

1

Tbsp

Worcestershire sauce

1/4

tsp

ground red pepper
Instructions
Combine all ingredients in 6-quart stockpot (or larger) and bring to a boil. Reduce heat to low; cover and let simmer for 2-3 hours.
Notes
Choose a canned tomato variety based on whether you like a little more or a little less heat.
All information presented on this site is intended for informational purposes only and nutrition may vary according to exact products and the online nutrition calculator being used. I am not a certified nutritionist and any nutritional information shared on EatMoveMake.com should only be used as a general guideline.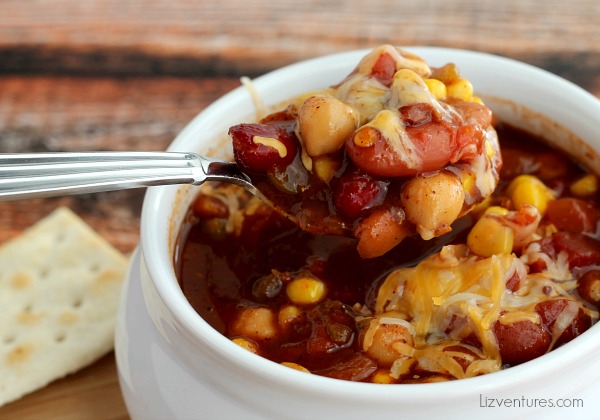 What are your favorite chili "Cantry" ingredients?