If you and your kids love animals, then you definitely need to know how to make animal shadow puppets. By projecting the shadows of flat puppets onto a lighted screen, you can create an entertaining little show.
You can even bring your favorite characters from movies and TV shows to life!
With the arrival of the swashbuckling adventure-comedy series, The Adventures of Puss in Boots on Netflix this week, I was inspired to make a Puss in Boots shadow puppet.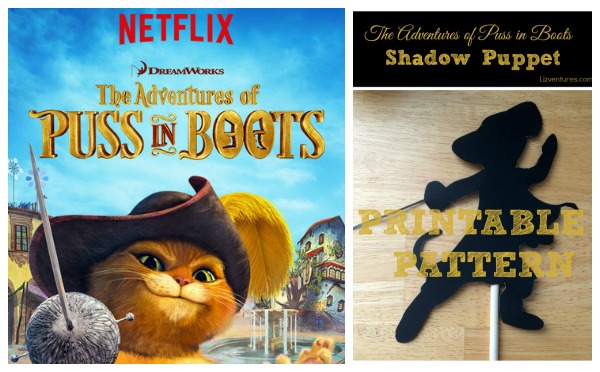 Once I had finished my Puss in Boots shadow puppet pattern, I decided that he needed some friends…lots of friends. So, I made up a bunch of simple animal patterns that can be printed out and used as templates for a whole menagerie of fun!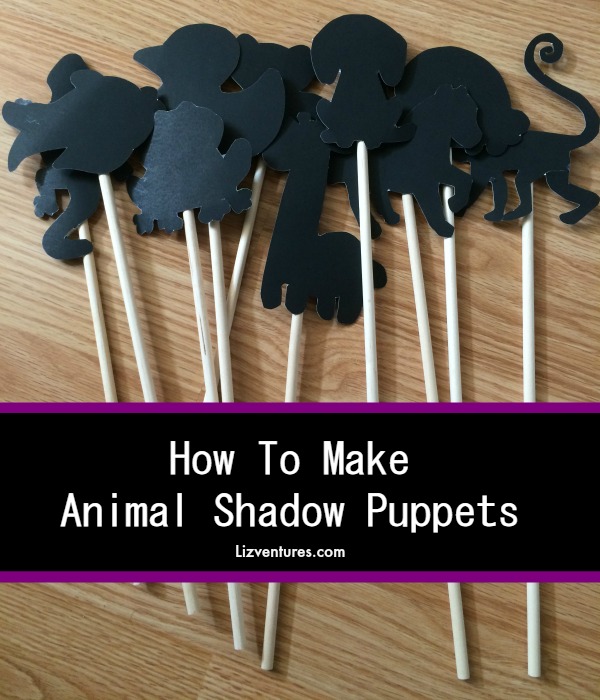 Ready to learn how to make animal shadow puppets? Let's get started!
Supplies:
Animal-shaped templates (see below for my printables)
Black card stock
Wood dowels or popsticle sticks
Scissors
Tape
Directions:
1. Print out any or all of my animal-shaped templates.
Puss in Boots
Duck, Dog, Horse, Cat
Frog, Fish, Giraffe, Salamander
Monkey, Turtle
2. Tape a template onto a piece of black card stock and cut it out. So easy!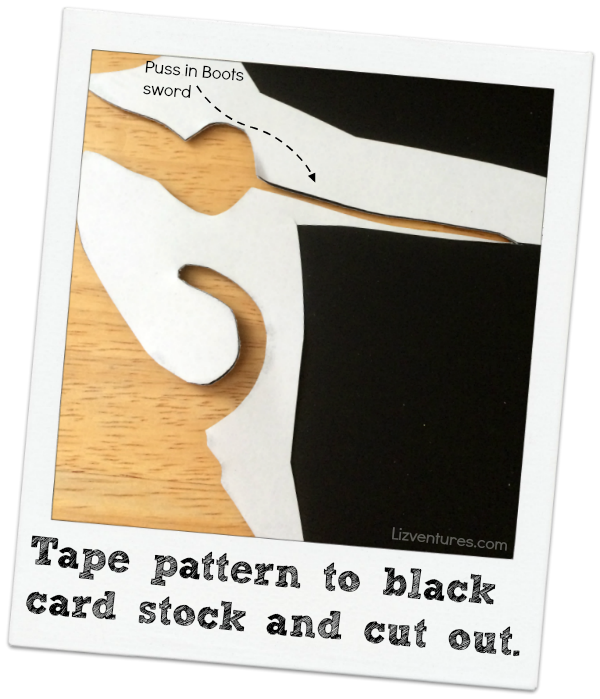 3. Tape wooden dowel onto back of shadow puppet for support.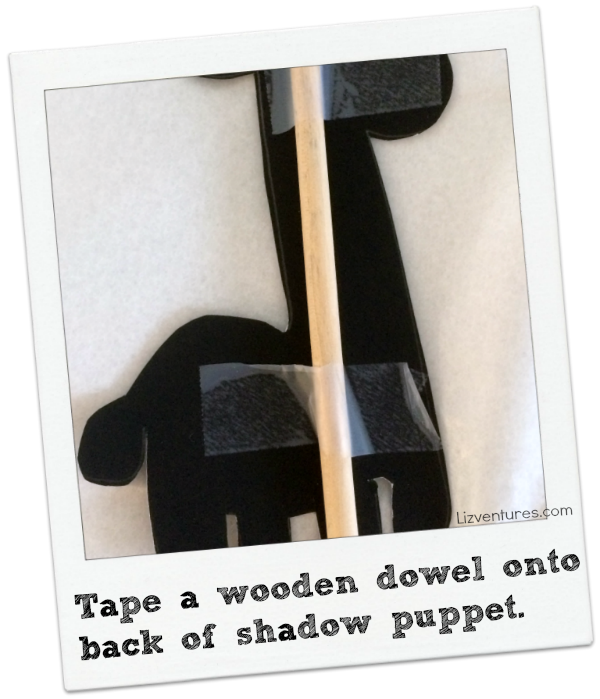 4. Now you're ready for a puppet show. Shine a light source behind your puppets and onto a wall or white surface. Have fun!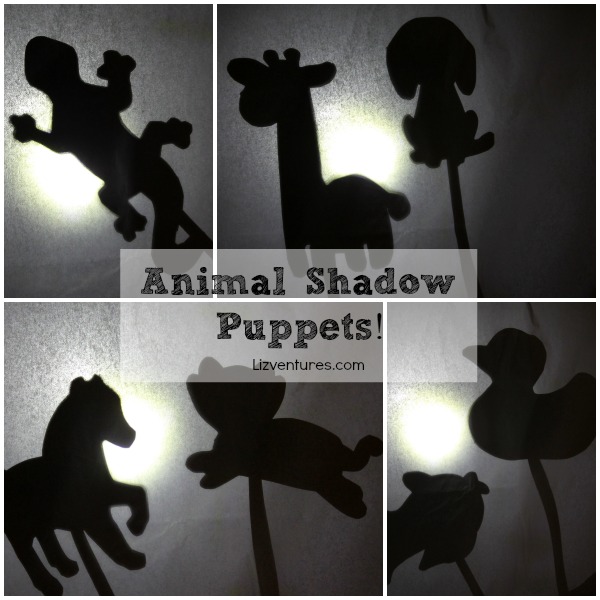 To get inspiration for your next puppet show, check out this collection of animal shows and movies on Netflix streaming video. Watch your favorites, and then act them out with puppets!