I set up the first ice cream sundae bar of my life last weekend, and I think I found a new way to kick off the start of summer each year. So much fun!
I served several of the new Turkey Hill Dairy All Natural Gelato flavors (YUM!) and all kinds of ice cream sundae bar toppings!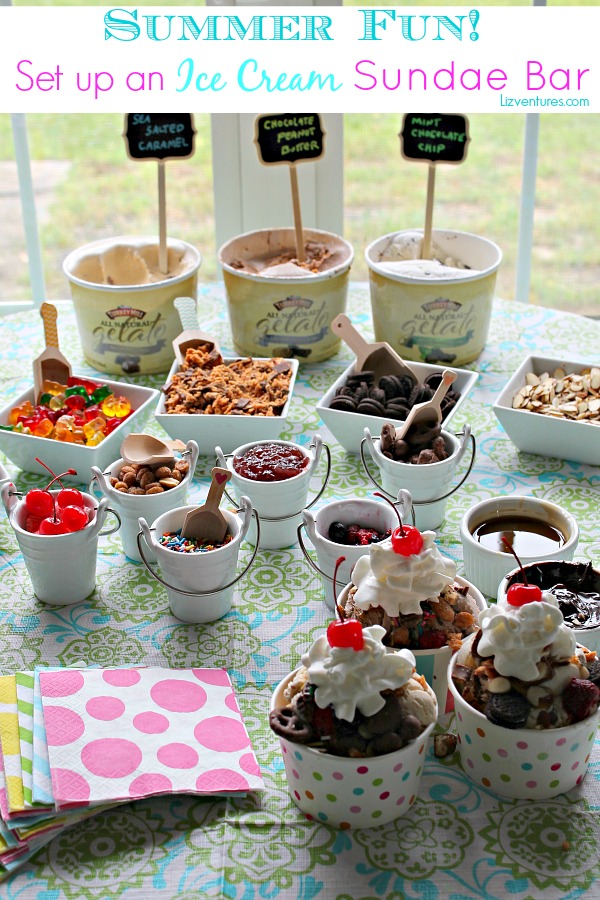 This is a sponsored post written by me on behalf of Turkey Hill Dairy. All opinions are my own.
Turkey Hill is the first major ice cream brand to offer an all natural gelato made with simple ingredients like milk, cream, sugar and vanilla. It has less air than most ice cream, giving it a denser, richer texture.
Simple ingredients with a gourmet taste; what's not to love?  Try it!
All Natural Gelato is available in eight flavors. I served three of them at my ice cream sundae bar, but look for other yummies like Coffee Chip, Hazelnut, Chocolate Chocolate Chip, Vanilla and Peach Mango too!
Tips for Setting Up an Ice Cream Sundae Bar
Whether you're partying inside or outside, you'll want to set everything up on an easy-to-wipe-clean surface. I like using vinyl tablecloths in cheery designs and happy colors.
Make it easy for guests to find the flavor of their dreams by adding fun chalkboard signs for the containers.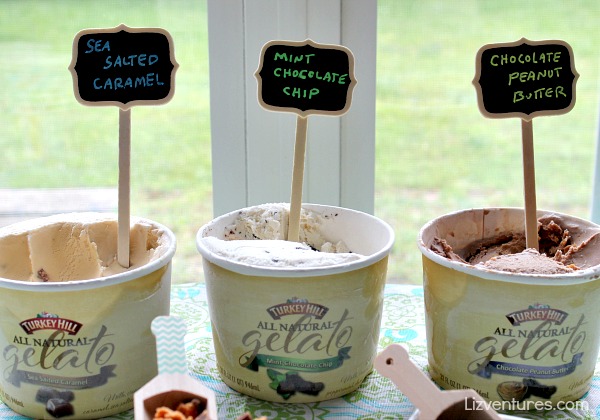 Pre-scoop a few servings of the Turkey Hill All Natural Gelato, and put them in front of the labeled containers. The first several people can just grab a cup and start adding toppings right away!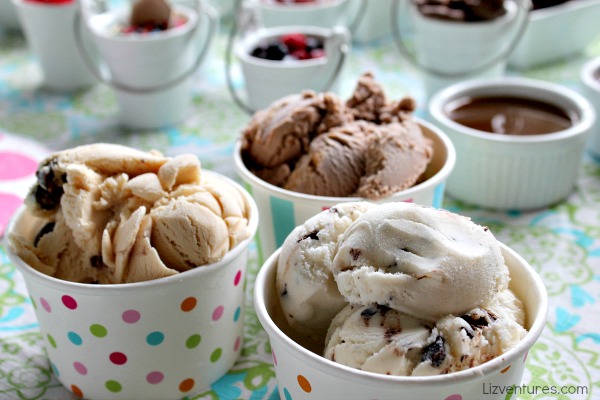 Speaking of toppings….
Hot fudge and caramel are favorite must-have's, but there's no limit to what you can offer.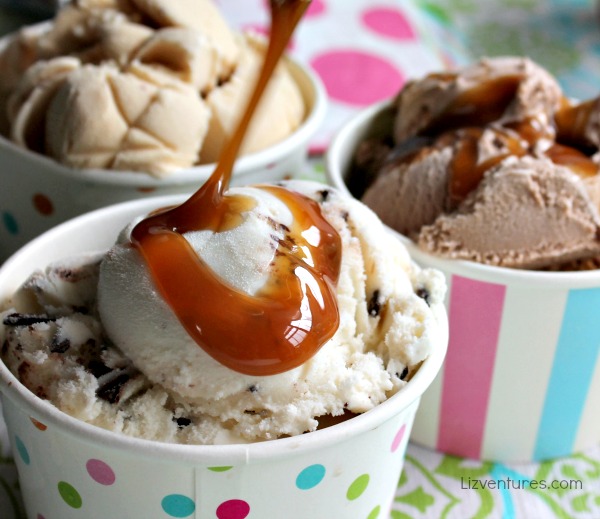 Chopped up candy bars, cookies, gummy bars, preserves, nuts, berries, pretzels and sprinkles work wonderfully with frozen treats, and don't forget the whipped cream and maraschino cherries for the tippy top!
Festive cups, spoons and napkins really add to the party atmosphere too, so have fun picking those out. I found cute containers and scoops to use for my toppings too!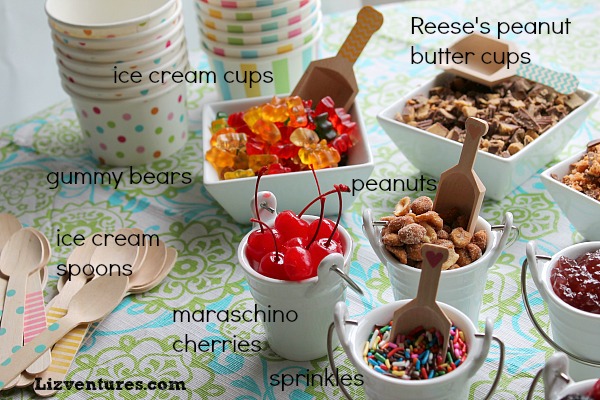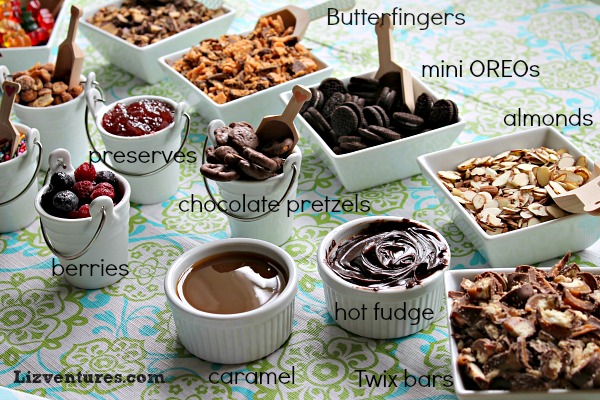 Now just relax and let your guests enjoy their Turkey Hill All Natural Gelato sundae creations!
Seconds are allowed.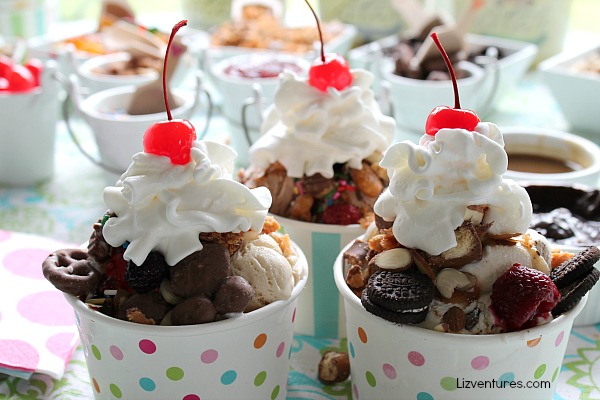 All Natural Gelato is available at select retailers wherever Turkey Hill products are sold.
Connect with #TurkeyHillGelato on Facebook and Twitter too!
Which of the new Turkey Hill All Natural Gelato flavors would you love to serve at your next summer party?