These old-time cinnamon jumbles have been one of my favorite drop cookies since childhood!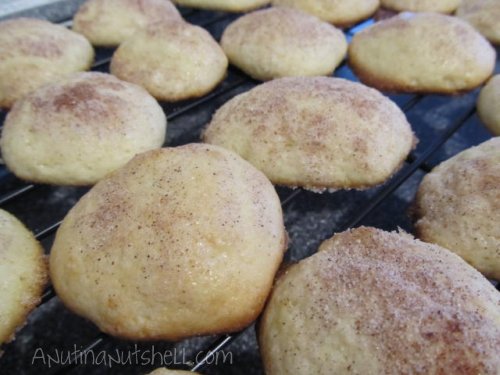 Cinnamon Jumbles
Ingredients
1/2 cup shortening (part butter or margarine) (use cold, not softened butter/margarine)
1 cup sugar
1 egg
3/4 cup buttermilk
1 tsp pure vanilla
2 cups flour
1/2 tsp soda
1/2 tsp salt
1/4 cup sugar
1 tsp cinnamon
Directions
Mix shortening, 1 cup sugar, and egg well. Stir in buttermilk and vanilla.
In a separate bowl, mix flour, baking soda and salt. Add to rest of ingredients. Chill dough.
Drop dough by rounded teaspoonfuls onto lightly greased cookie sheet.
Sprinkle generously with a mixture of 1/4 cup sugar and 1 tsp cinnamon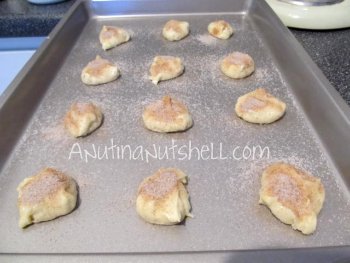 Bake at 400 degrees for 8-10 min. or until set, but not brown.
Enjoy!