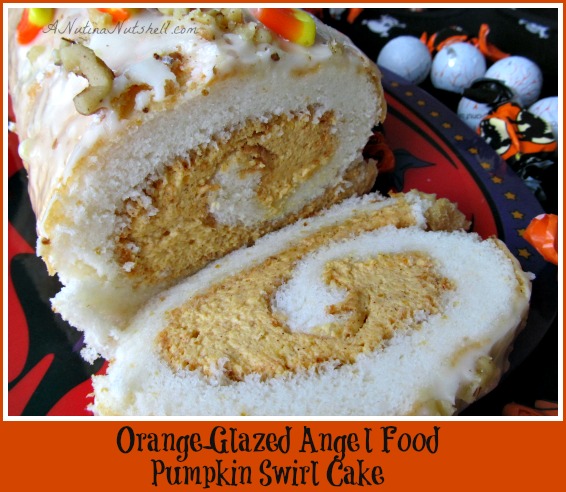 A fluffy angel food cake swirled with creamy cinnamon-spiced pumpkin cream cheese filling and topped with a light and zesty orange glaze.
Ingredients for Cake and Filling
1 pkg (16 oz) angel food cake mix
2 1/2 tsp McCormick Gourmet grated orange peel, divided
1 8-oz pkg cream cheese
1 tsp McCormick ground cinnamon
1 3/4 cup powdered sugar
3/4 cup pure pumpkin
6 T butter or margarine, softened
1 tsp McCormick pure vanilla extract
Ingredients for Glaze
1 cup powdered sugar
1/2 tsp McCormick pure orange extract
Orange juice (2-4 tsp)
For Cake:
1. Preheat oven to 350 degrees. Line a 15×10-inch jelly-roll pan with foil. letting sides stick up 1 inch above pan edges (to allow for rising cake). Sprinkle a clean tea towel with powdered sugar.
2. Prepare cake mix according to package directions, adding 1 1/2 tsp of orange peel at end. Spread into prepared pan.
3. Bake 30 minutes or until cake top springs back to touch. Immediately turn cake onto prepared towel. Carefully peel off the foil.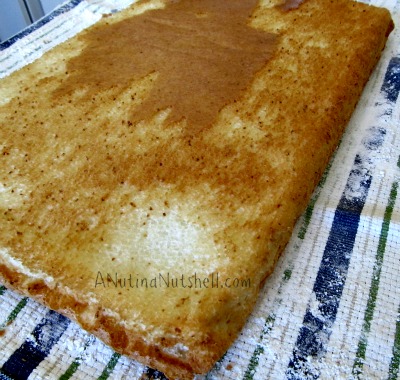 4. Roll up cake and towel together, starting from the narrow end. Cool on wire rack.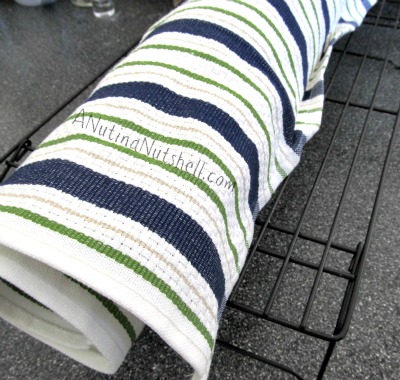 For Filling:
1. Beat together cream cheese, pumpkin, powdered sugar, cinnamon, vanilla extract and remaining orange peel in a medium bowl. Mixture will be smooth and creamy, not thick.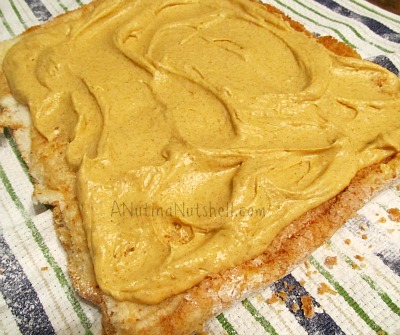 2. Carefully unroll cake and spread with cream cheese mixture. Reroll cake. Wrap in plastic wrap and refrigerate for at least one hour.
For Glaze: (The concentration of the McCormick Pure Orange extract makes it easy to create more depth in the orange flavor, without having to squeeze the actual fruit to get it.)
1. Mix glaze ingredients together with wire whisk, adding orange juice by the teaspoon until glaze is smooth. Then spoon over the top of the cake. (Sprinkle with chopped walnuts, candy corn, or desired topping.) When glaze has firmed up, cover cake with plastic wrap and refrigerate. Serve chilled.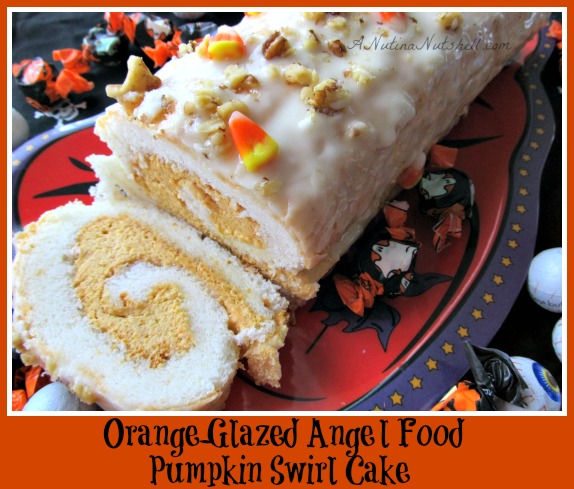 Enjoy; I hope you love it as much as I do!
Although this recipe is my own, I also recreated the Candy Corn Cupcakes recipe from McCormick Spice.