If you have cats or dogs, you've probably noticed some pet separation anxiety from time to time. With the arrival of fall, families are heading back to school and work, and pets may start to feel lonely or experience separation anxiety when home alone.
Pets are very tuned into us, so they sense when schedules are off and they let you know what they think about it. They may sit inside your suitcase or school backpack to prevent you from packing, or they may ignore you or even express their displeasure with you upon your return. One of my best friends' cats meows at her angrily for about an hour when she gets home.
Whether dramatic or subtle, all pets react to change, so I've teamed up with Purina to share several tips on what pet owners can do to help address these pet separation anxiety issues.
Purina aims to drive the health and well-being of pets so they can live bigger, healthier and happier lives together with their families.
How to Ease Pet Separation Anxiety
Just as people need time to adjust when routines change, the same goes for pets. The sudden extended absence of human companions can really confuse pets and take a toll on them. Being proactive and taking steps to help balance the changes can really help your furry friends remain happy and healthy.
Establish a new routine quickly.
Animals are creatures of habit, so help your pets ease into a new normal by quickly creating new patterns and timelines they can count on by leaving and returning at the same time every day. Be sure to allow time for play in your new schedule. When they can count on what to expect, it helps minimize loneliness and anxiety.
Spend quality time.
Pets look forward to our return, so spend some focused time loving on them and playing with them when you get home. It's a great time to go for a walk or just cuddle! The quality time helps keep pets active, mentally sharp and prevents them from feeling neglected.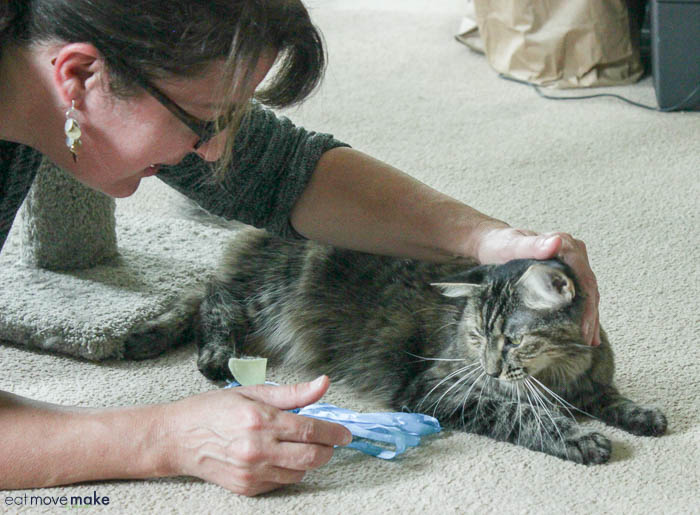 Make your departures low-key.
One of my cats is particularly tuned in to me, and she watches me carefully for signs of impending doom (ie. my departure). All I want to do is baby her and love on her before I go, but I know it's probably best that I don't make my leaving a big deal.
Gift a toy.
A lonely pet is often a bored pet, and that can sometimes lead to destructive behavior. A new toy or a novel treat dispenser will help entertain your furry little friend when you're not at home. Chew toys for dogs or scratching posts or window seats for cats can help stave off boredom.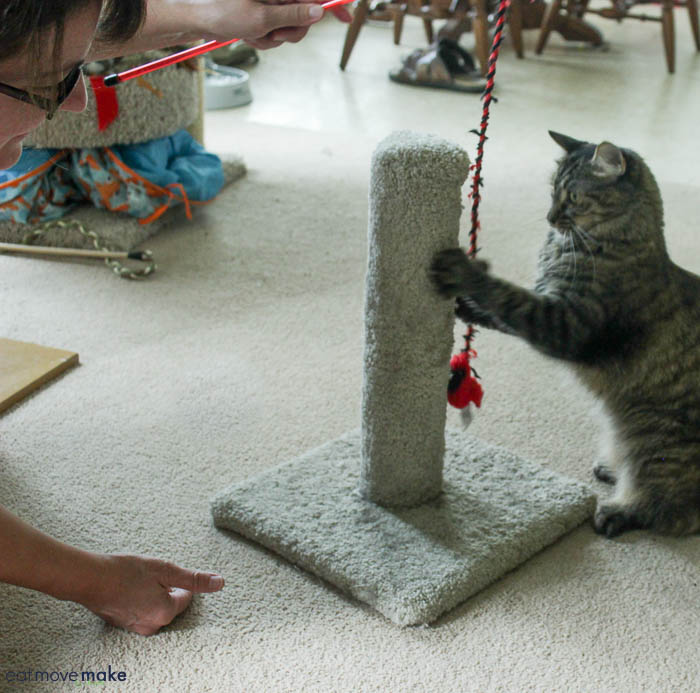 Encourage playtime when you're home.
Help your pets release their extra energy and stress by providing opportunities for exuberant play, so they won't have pent-up energy while you're away.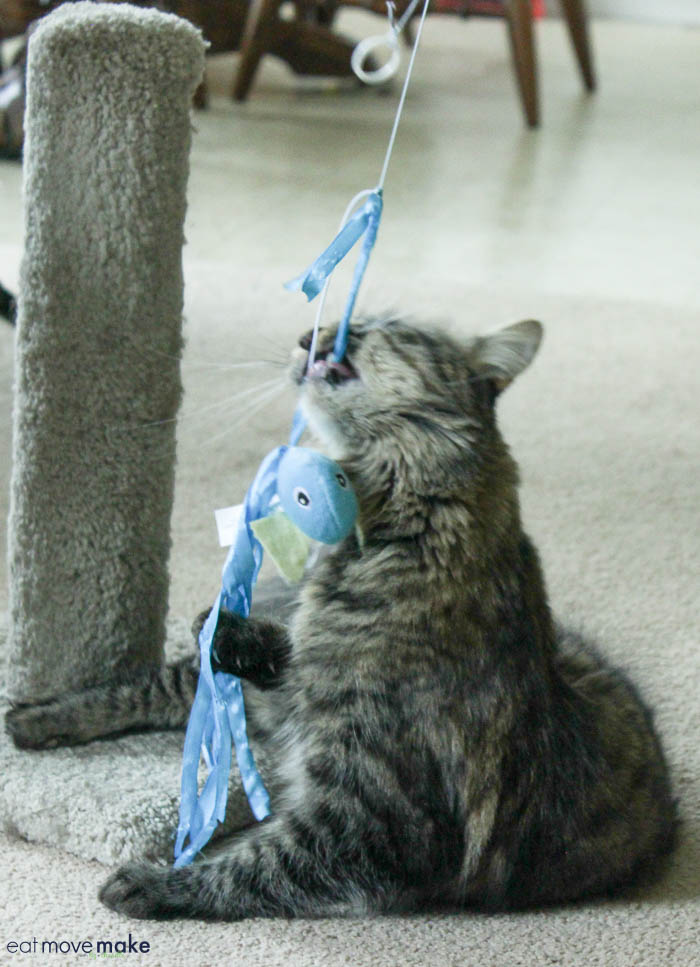 Consider adopting a friend.
Having another cat or dog around to play with can make your time away pass quicker and help keep your pets happily occupied until your return.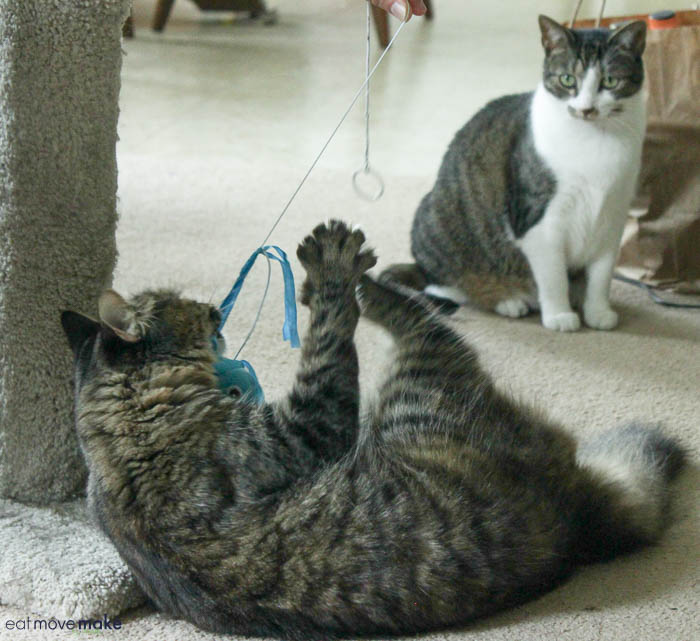 As long as you're considering the feelings of your pets as you make your schedule changes, you'll find yourself doing the right things to help them adjust as quickly as they can.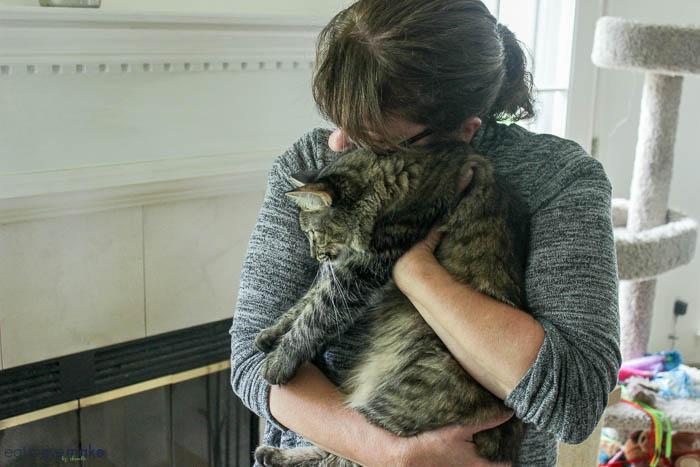 For more information on pet separation anxiety and how you can address it with your cat or dog, check out this piece at www.purina.com/better-with-pets/7-tips-separation-anxiety and be sure to check out Purina's recent Facebook Live on this topic.