I love the holiday season! I've been spending part of every day in the kitchen busily making homemade treats to share with my friends and family. There are certain Christmas recipes I make every single year because they're so loved, but I also love experimenting.
When I saw the cheesecake flavor of JELL-O Pudding, my eyes widened with childish glee, and visions of baked delicacies danced in my head.
And before I knew it, I had whipped up this Pumpkin Dumpkin Cake with Cheesecake Pudding Topping. It's not exactly pumpkin pie and it's not exactly pumpkin cake, but it IS exactly pumpkin yum!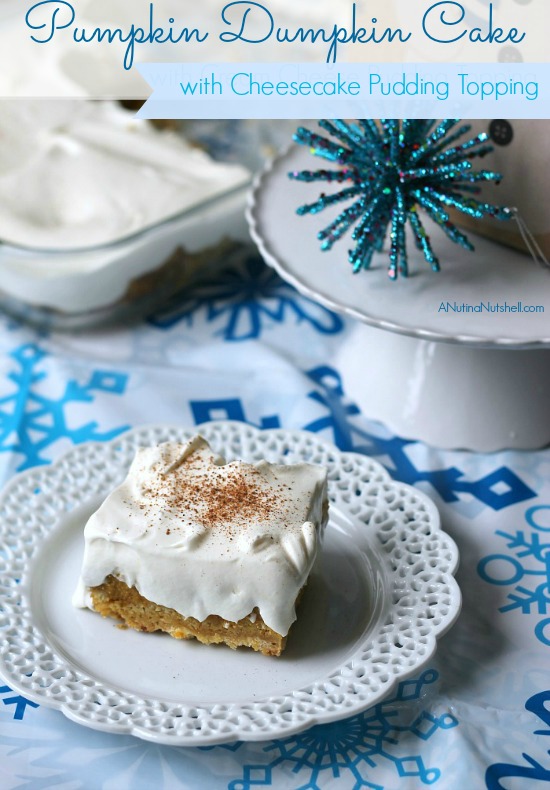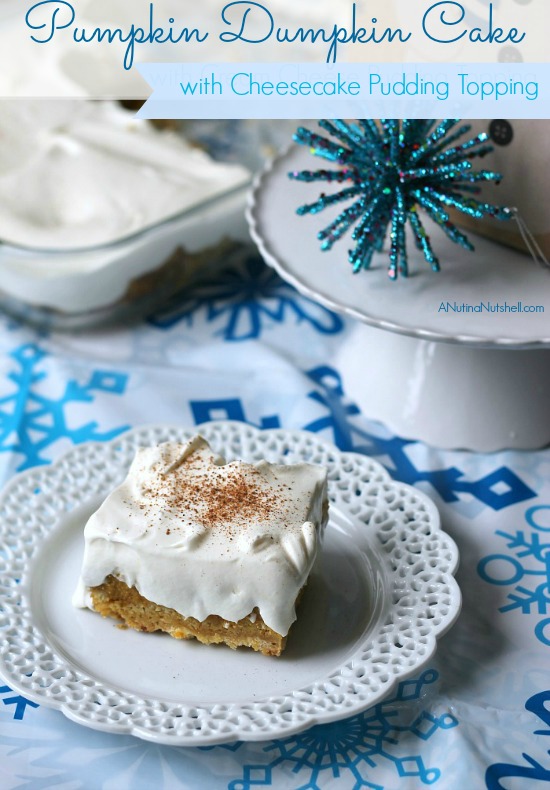 The "Pumpkin Dumpkin" name comes from the fact it's a twist on a dump cake. It has a few more ingredients and steps than a typical dump cake, but it's still easy to make, I promise.
On the bottom is your pumpkin puree mixture. Then you'll sprinkle on yellow cake mix and top with melted butter. When it comes out of the oven, it resembles a "crisp", but don't dig in yet.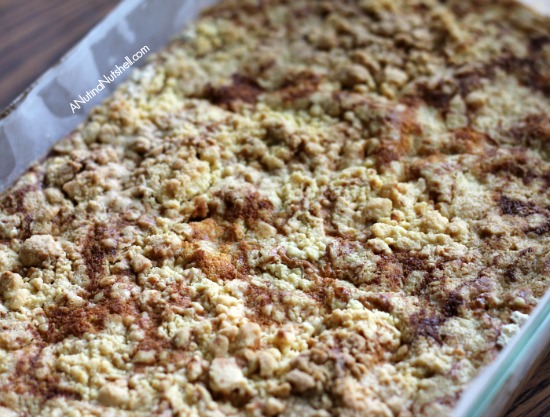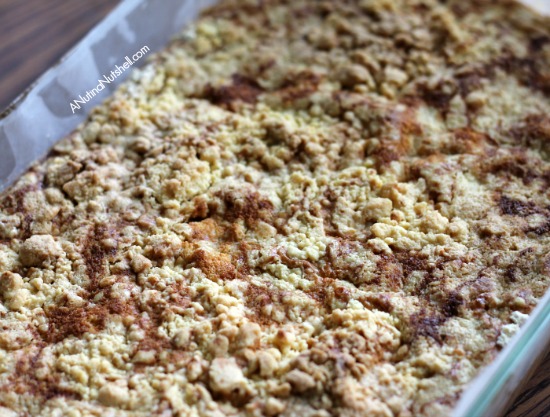 Ya gotta flip it and top it!
See, you'll be lining your baking pan with waxed paper so that you can flip it over after it bakes. Don't get scared; it's easier than you think, and you'll end up with your pumpkin on top. Once it's cooled, combine the JELL-O Cheesecake pudding with some COOL WHIP and spread it over the top.
Like so.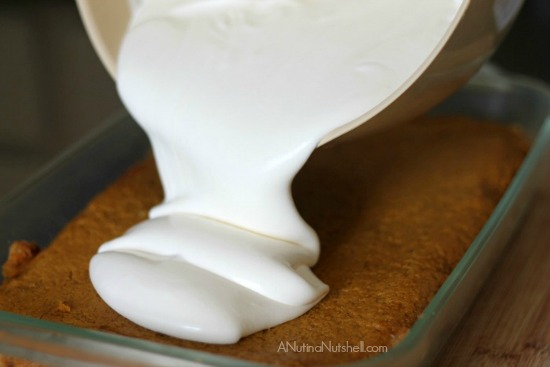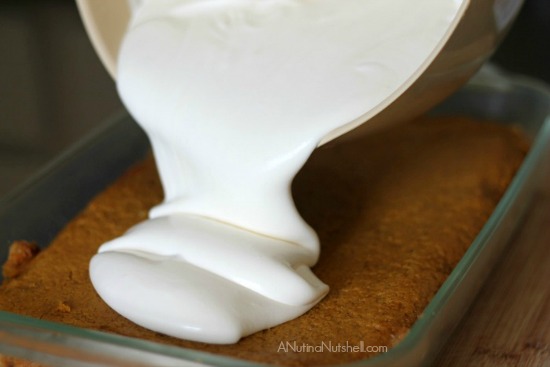 Cover and refrigerate. Cut into squares to serve.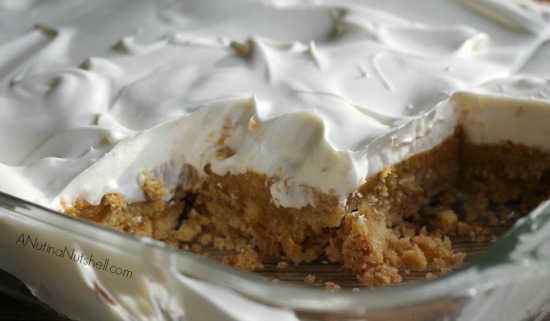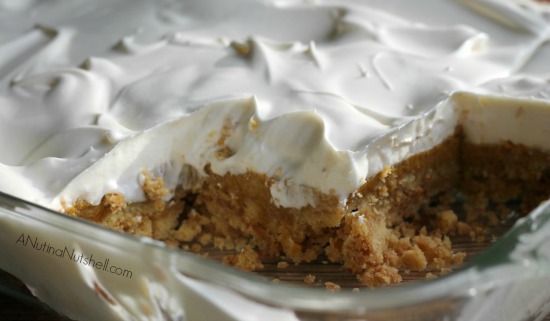 It's sooooo yummy!
And by the way, it can be made without flipping. I like the "crust" on the bottom so I'm a flipper, but it will taste delightful either way. Enjoy!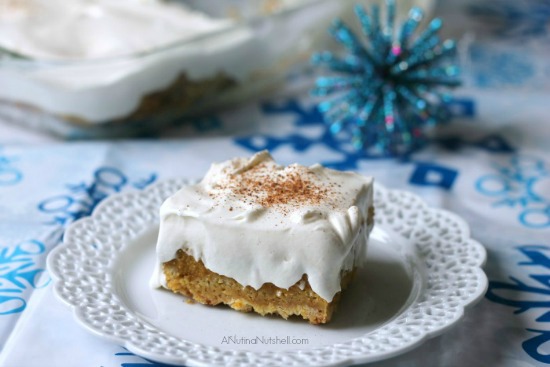 For full recipe instructions and ingredients, click here where I've shared it on the Kraft Recipes site. 
Happy Holidays!