I just moved into a new house, and at 2,300+ square feet, it's way bigger than the places I'm used to living in. And that means it's way bigger than the places I'm used to cleaning. Just yesterday, I was talking with my boyfriend about how all I do now is chores. Waaah!
But since I can't relax in a messy house, I do keep up with the chores. In my opinion, it's better to clean up as you go than to spend an entire day trying to clean up a week's worth of messes. That's stressful, and who wants to spend a precious weekend day doing that anyway?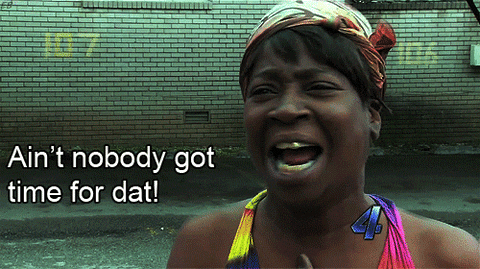 So I wanted to share some of my favorite tips for keeping the house (or apartment, or wherever!) clean. I used to have a really hard time with this, but I've picked up some tips over the years that take the stress out of cleaning so I can enjoy a clean house all the time.
My Best House Cleaning Tips!
Put together cleaning caddies. I showed what's in mine in this Facebook post. Get shower caddies at the dollar store and fill them with cleaning essentials like window cleaner, surface cleaner, paper towels, dusters, etc. I like to keep one under the kitchen sink and one under the guest bathroom sink. When you're cleaning a room, pick up the caddy nearest that room and go to town!
Never leave the room emptyhanded. If I have something that needs to be put away, say in the guest bedroom, and I'm heading that way to go to the bathroom, I take the item with me. That way, the item makes it back to its spot and I don't waste time walking back and forth since I was going that way anyway. I love being efficient, and I LOVE not having piles of crap around that need to be put away.
Clean the sink when you wash the dishes. After every single time I wash a dish by hand, I take a minute to wipe the sink with the dish sponge. It takes barely any time at all and my sink is ALWAYS CLEAN!
Clean the shower while you're in the shower. I hate trying to clean the shower with clothes on because the water drips down my arms when I'm trying to clean up high. Instead, I just take the cleaning supplies in the shower with me, clean it, and then finish my regular shower.
Stay on top of pet hair. Even if your house is otherwise clean, pet hair collecting on upholstery makes it look like it isn't. You can of course keep furniture covered (my blanket is like a magnet for my cat), but that can sometimes look messy too. I just take a few minutes every week to vacuum up the kitty hair from my couch and ottoman. I used to use my regular vacuum, but I tried this RAYCOP RS2 sanitizing device and I'll be using it from now on!

Unlike a regular vacuum cleaner, the RAYCOP RS2 purifier is much more effective at picking up pet hair, dust, and other microorganisms that our pets drag into our houses.
The first place I tried the RAYCOP RS2 was on my couch and upholstered ottoman. It has three settings – heavy, normal, and delicate – and I used heavy since that's the recommended setting for upholstery.
Once you turn the RAYCOP on by holding the power button for three seconds, you press the button to advance through the setting options. Then you lay it flat against the surface you're working on, and drag to sanitize. Laying the RAYCOP flat creates a powerful suction and it really does feel like you're thoroughly cleaning. You should have seen all the dust that got captured in the filter! Pretty gross and satisfying.
After I cleaned the couch and ottoman, I moved on to the bedding in the guest room. With the large surface area of the RAYCOP, it took me no time at all to clean the quilt and only about 2 passes to clean each decorative pillowcase.
All in all, I've had a great experience using the RAYCOP RS2. I love that it has a retractable cord and comes with a cradle to set it in for storage. I could NOT believe how much dust it sucked up just from a few passes across my couch and ottoman.
Since RAYCOP purifiers have a dual filtration system (a dust box filter and a HEPA filter) as well as the ultraviolet light technology, which is proven to capture 99.9% of common allergens, I felt like I was being extremely thorough when I used mine. The less pet dander and dust floating around my house, the better!
If you have pets or household members with allergies, a RAYCOP would be great for you! You can purchase one like mine on Amazon.