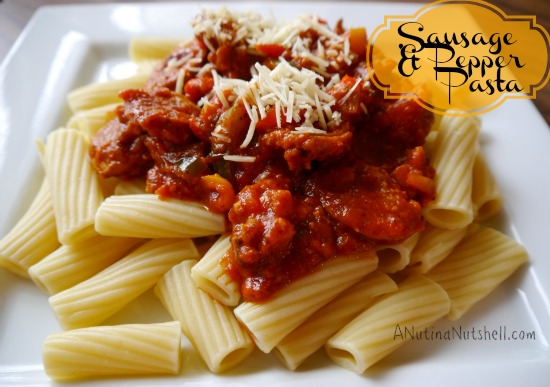 Sausage and Pepper Pasta Fra Diavolo
(inspired by a Sausage and Pepper Pasta recipe from Hormel Kitchens)
Since I love my marinara sauce kicked up with heat, I decided to change up the Hormel recipe and  raise the temperature by making a Fra Diavolo sauce. If you prefer a milder sauce, use the Hormel recipe itself.
Ingredients
2 T olive oil
2 cups thinly sliced assorted bell peppers
1 large jalapeno pepper
2 habanero peppers
1 small red onion, thinly sliced and cut into wedges
1 (12-ounce) pkg Hormel Natural Choice Apple Gouda Chicken Sausage, sliced diagonally into 1/4-inch pieces
1 (24-ounce) jar pasta sauce of your choice
1 10 oz can tomato sauce
1 pound rigatoni
Freshly shredded Parmesan cheese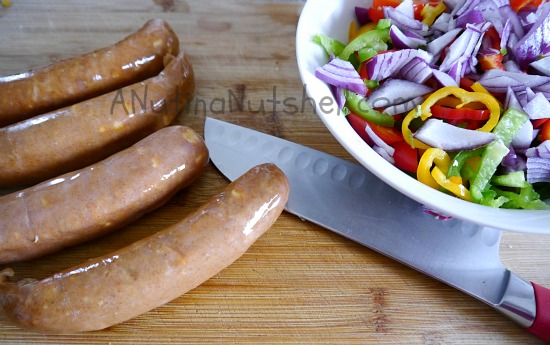 Directions
1. In a food processor or blender, process 10 oz tomato sauce, 2 habanero  peppers and one large jalapeno pepper until smooth. Set aside. (Note: Don't remove seeds from peppers.)
2. In large skillet, heat oil. Add bell peppers and onion; sauté 5 to 7 minutes or until softened. Remove to plate.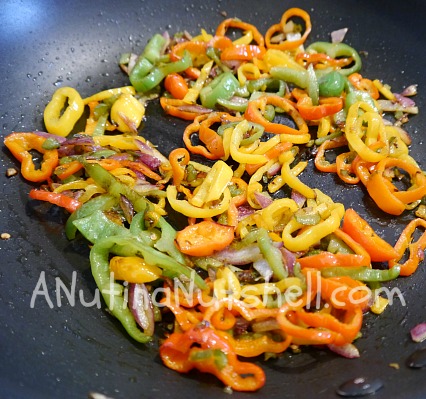 3.  Add sausage to skillet; cook 3 to 5 minutes or until lightly browned. Return sautéed vegetables to skillet. Stir in pasta sauce and blended pepper sauce. Cook over medium-low heat, stirring occasionally, until heated thoroughly.
4. Meanwhile, cook rigatoni according to package directions; drain. Top with sauce. Serve with cheese, if desired.
I took a chance that the Apple Gouda chicken sausage flavor would work with the peppers, and I'm so glad I did. It was a very unique combination of flavors and I loved it.
Makes about 6 servings. Enjoy!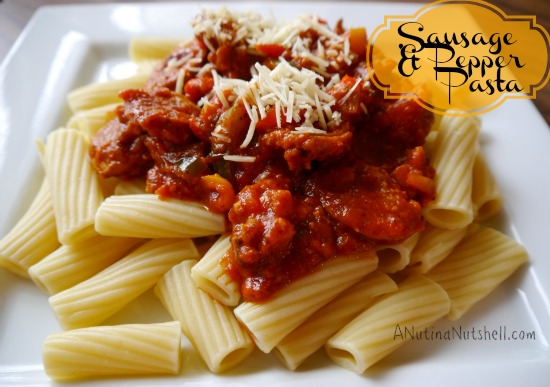 What kind of chicken sausage do you think you'd like to try in a pasta recipe? (Apple Gouda (like me), Jalapeno Cheddar, Spinach Asiago or ???)
I'm a Hormel Foods ambassador, and Hormel provided recipe inspiration, but the above recipe and all opinions are my own.