It's time for a little spring lawn care to wake things up again around your house, and help your lawn get off to a good start in the new growing season.
Spring lawn care is less intensive than fall lawn care, so if you're feeling overwhelmed at the thought of a major clean-up, relax in knowing that it won't be as bad as you think!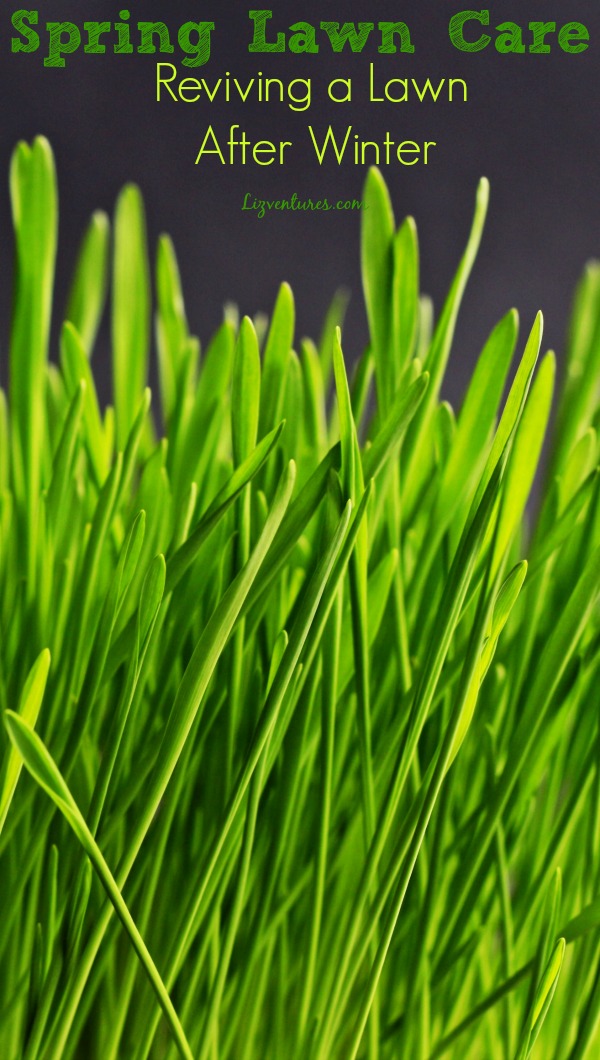 Spring Lawn Care – Tips to Revive a Lawn After Winter
Thatch Removal
Thatch is made up of plant material (living and dead) that may be found intertwined with your lawn's healthy grass. These roots and stems that haven't broken down build up near the soil surface as thatch, and most grass has a fair amount on top of it after winter.
Thatch can be raked out of the grass and into piles using plastic or metal leaf rakes. If your grass is very short or very dry, you can use leaf blowers to concentrate the thatch into one area.  This makes it easier to rake the thatch into piles.
Bare Patches
Bare patches and worn out areas of your lawn will need to be seeded. Find out what type of grass you have, so you're sure to buy the correct type of grass seed.
Overseed the bare areas, and add a very light layer of top dressing. You'll need to keep the soil damp until the seeds germinate. It's best to seed in very early spring so the grass has a chance to establish itself by the time the temperatures increase.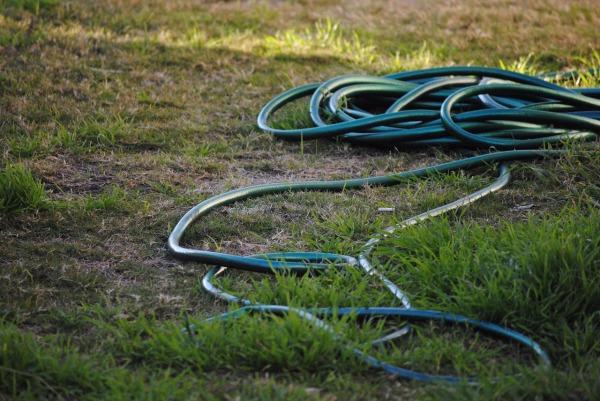 Compacted Soil
Compacted soil has less pore space, and pore space is very important to soil for drainage, to allow plant roots to grow, and to give growing plants access to air and water. Important organisms within the soil require access to air, water and nutrients as well.
Lawns without pore space can suffocate, and water and nutrients may flow over the soil and erode your lawn instead of draining into it.
Aerating can help alleviate this problem by perforating the soil and removing small plugs of compacted earth. This allows air, water and nutrients to reach the grass roots and helps them grow deeper to create a stronger, healthier lawn. Lawn aerators can be found in both gas powered and manual varieties, and can be rented or purchased. Many lawn maintenance companies also offer this service.
Mowing
It's a good idea to raise your mower's deck the first few times you mow your lawn in spring to give the grass time to reestablish strong root systems. Consistent watering is also necessary for those root systems to take hold and help prevent weeds from taking root.
If you have a layer of sparse dry leaves on your lawn, mulching them with your lawnmower may be an option. Mulching a thick blanket of wet leaves is not a good idea as it can clog your mower and smother your grass.
Fertilizer
Start feeding your lawn for the first time around the first mowing. I'm a huge Scotts fan so I follow their 4-step program (and no, this post isn't sponsored). No matter which fertilizer brand you choose, make sure it's the best lawn care for your specific area.
If you take the time to follow basic spring lawn care tips, your grass will soon be on its way to better health and an improved appearance.