I love the southern tradition of eating Hoppin John on New Year's Day! It's thought to bring a prosperous year filled with luck, and I'll happily accept all the good luck I can get.
You can make your Hoppin John recipe with dried or canned black-eyed peas, but since canned foods make homemade easy (yay!) and I'm a little worn out from a month of Christmas baking, I'm taking the quick and easy route for this absolutely delicious Hoppin John recipe.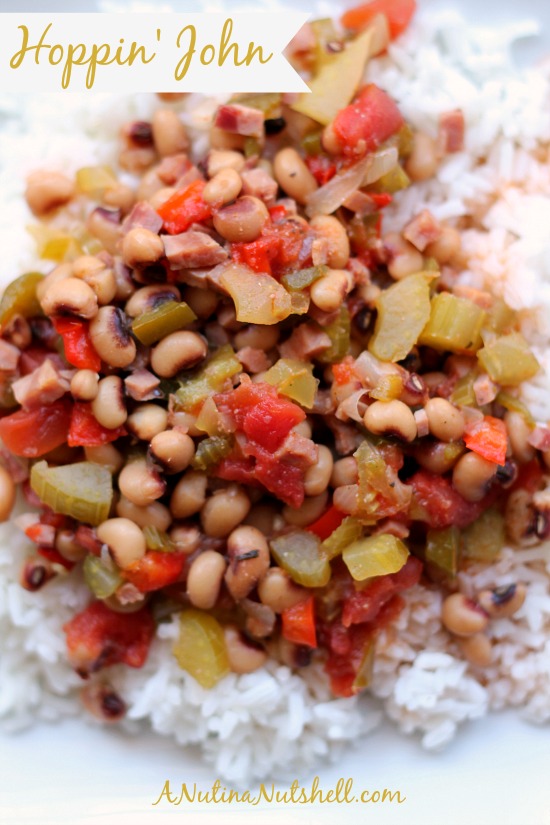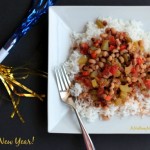 Hoppin' John
Ingredients
2

tablespoons

butter

1/2

green pepper

diced

1/2

red pepper

diced

2

stalks celery

diced

1/2

small onion

diced

1

jalapeno pepper

diced

3

15.5oz cans black-eyed peas, drained

1 1/2

14.5oz cans chicken broth

8

oz

diced ham

1

14.5oz can diced tomatoes

2

tsp

garlic powder

1

tsp

salt

1

tsp

black pepper

1/2

tsp

ground red pepper

2

tablespoons

white vinegar

4

cups

rice
Instructions
Saute bell peppers and celery in butter for 3 minutes. Add onion and jalapeno; saute another minute.

Stir in black-eyed peas, chicken broth, diced ham, canned diced tomatoes, garlic powder, salt, black pepper and ground red pepper. Bring to a boil; reduce heat and let simmer for 45 minutes, covered.

Stir in vinegar.

Serve over rice.
One thing I love about this recipe is that it tastes even better the next day, so feel free to make it ahead of time and serve it on New Year's Day! Of course, there's no rule saying you can't enjoy it year-round either, especially since the fresh and canned ingredients are easy to find. I always have a well-stocked pantry, so spur of the moment cooking is easy!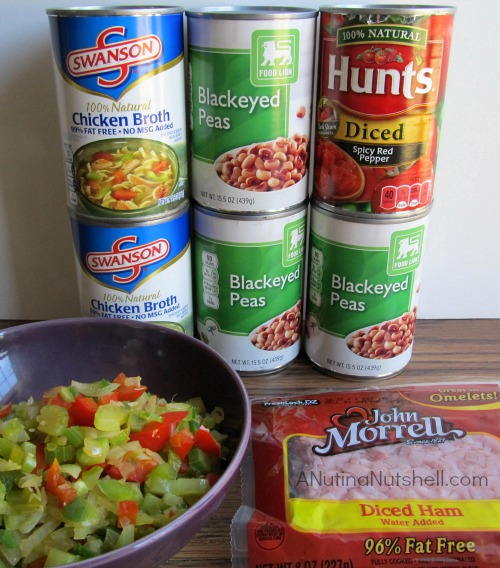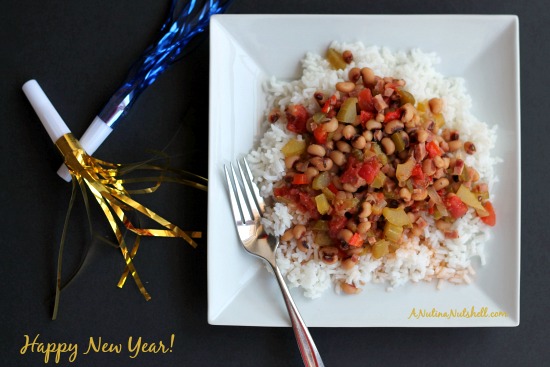 Happy New Year!