I love to think of fun ways to package holiday candy gifts for my kids, family and friends. It's simple, festive, fun and oh, so tasty! 
So, I thought of my favorite candy gift package ideas,and put together a collection that not only includes the candy itself, but the gift packaging can be re-purposed in other ways too!<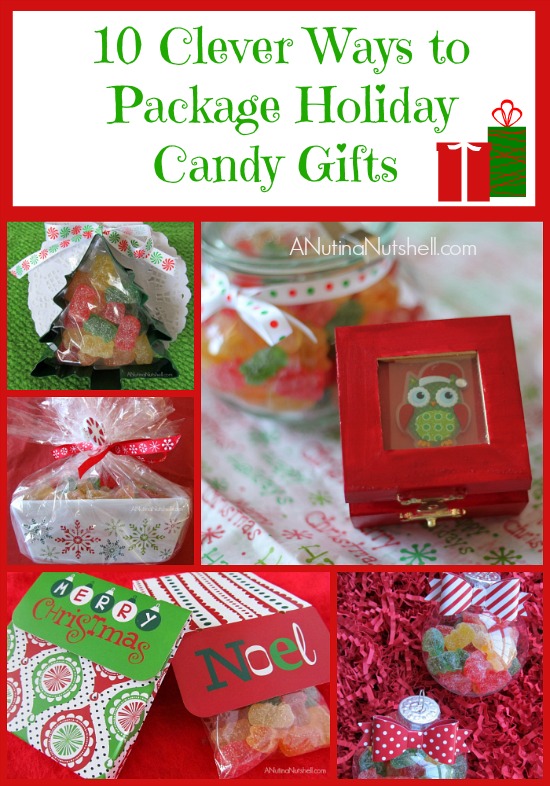 Candy-filled cookie cutter
Glue a doily onto sturdy cardboard backing. Fill a small treat bag with candy, tuck it inside a cute holiday-themed cookie cutter and tape or glue to doily. To finish, add a pretty ribbon on top.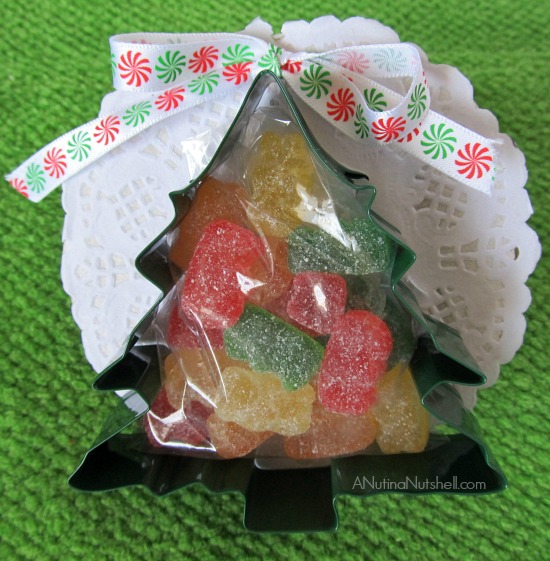 Candy Pouches
These are easy to find at holiday time, and they only cost me 50 cents each. After the candy is gone, they're super cute for storing post-it notes.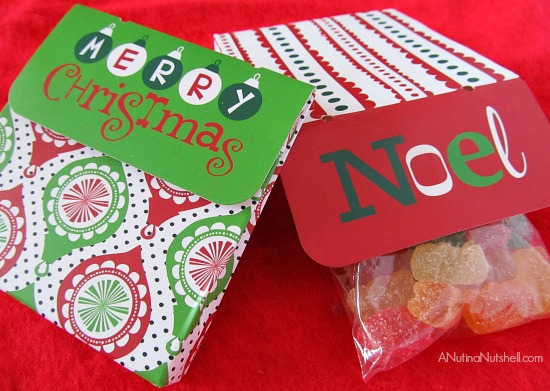 Candy Jar
Fill a decorative candy jar and tie a pretty ribbon around it.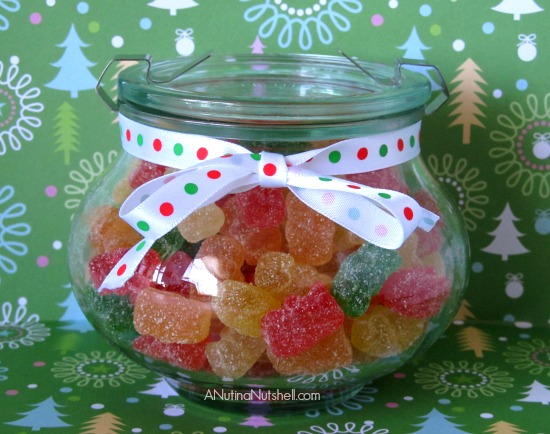 Gift Boxes
Look for colorful boxes or bags, and then add holiday die-cuts or notions to the front.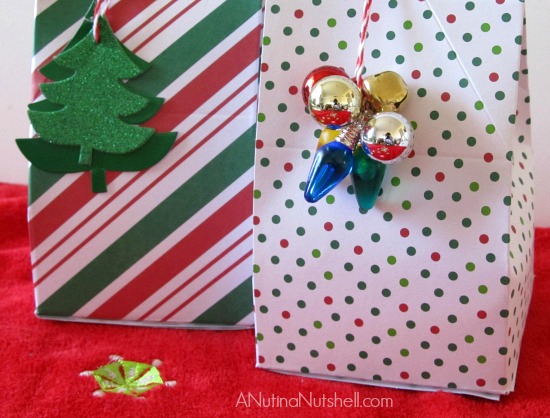 Stocking Stuffer
Slip your sweets inside a mini stocking, and dangle some tiny decorations from it to dress it up.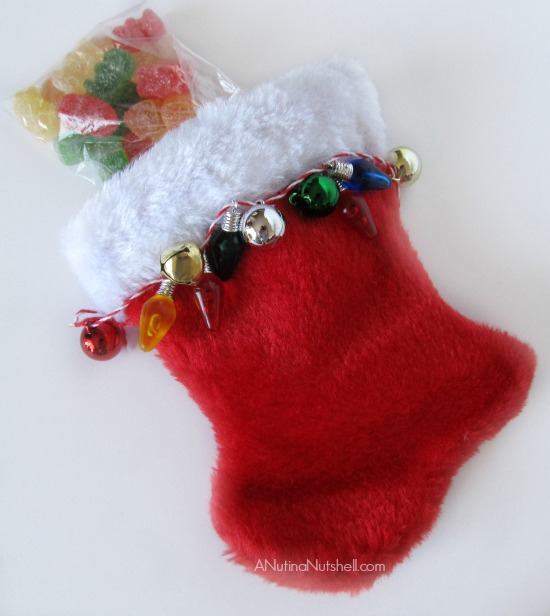 Treasure Box
Paint a small hinged wooden box in festive colors, and add a cute holiday sticker to the top. Tuck your candy treats inside.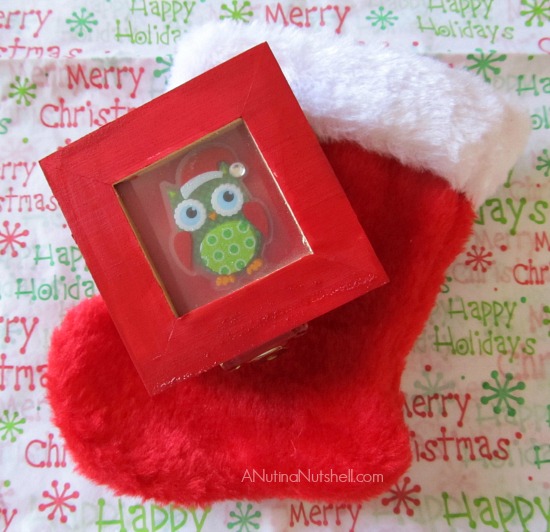 Holiday Cups/Mugs
A candy-filled cup or mug is a classic favorite.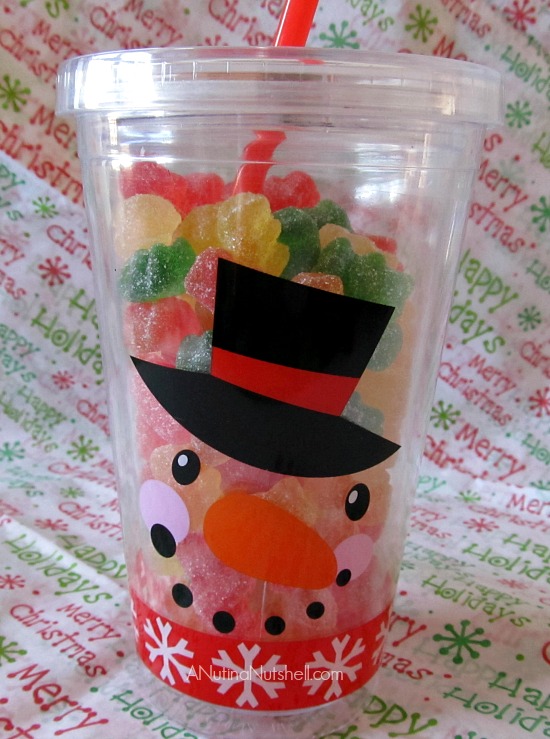 Ornaments
Fill clear plastic ornaments with colorful candy, and then either tie a pretty bow around the top or attach ribbon stickers. They can be hung on the tree or if you can't resist the candy, go ahead and shake it out!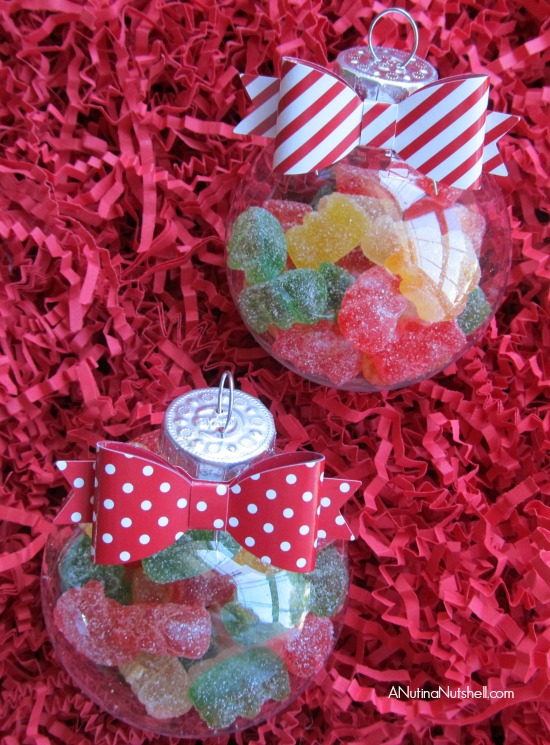 Treat-sized Bakeware
Fill a mini loaf pan, ramekin or pie dish with candy. Wrap it with cellophane and some holiday ribbon.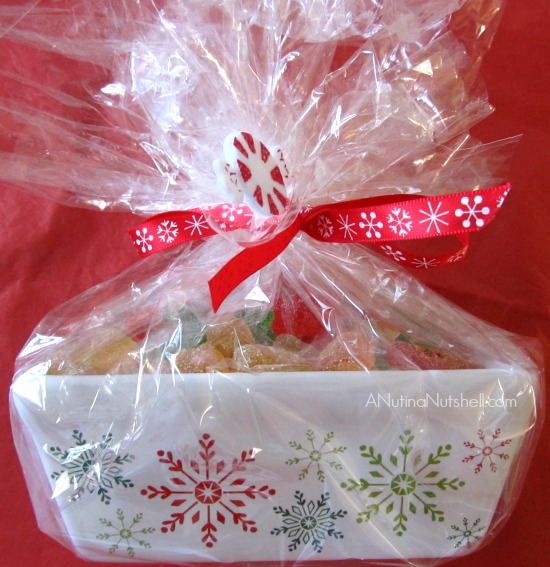 Fabric Bags
Choose a drawstring fabric bag in a fun holiday pattern and tuck a whole bag of candy inside!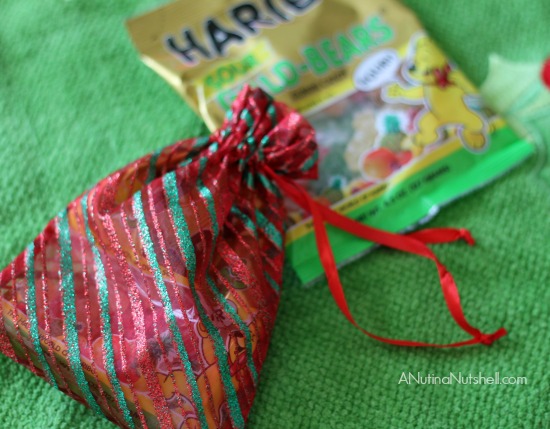 All of my ideas were created using Haribo Sour Gold-Bears. They're brand new, and since so many people, including my kids and I, love sour gummies, they make a perfect choice for a holiday candy gift.
The original gummi bear found in signature gold bags across the country is announcing a new flavor roll-out: Haribo Sour Gold-Bears.

Flavors include Pineapple (clear), Strawberry (green), Lemon (yellow), Orange (orange) and Raspberry (red)m and they taste fresh, fruity and uniquely sour – but not too sour.

Haribo Sour Gold-Bears will hit U.S. shelves in 5-ounce bags this month at a suggested retail price of $1.09 – $1.69. 

For more information, visit www.haribo.com.
Partnered post. All ideas and opinions are my own.