I started thinking about different ways to serve nuts as appetizers when I was asked to try the new Hampton Farms Honey Roasts line of premium nuts. They're sweetened with real honey and then hand roasted in small bunches for the ultimate flavor and crunch, and oh my gosh, they're good.
It got me thinking about how rarely I see nuts at parties. Why is that? I think snack nuts are total crowd-pleasers.  Am I going to the wrong parties?
I decided right then and there that I'd make it a point to have nuts available at my parties, and the rest of you can either fix it or remain broken.
Ways to Serve Nuts as Appetizers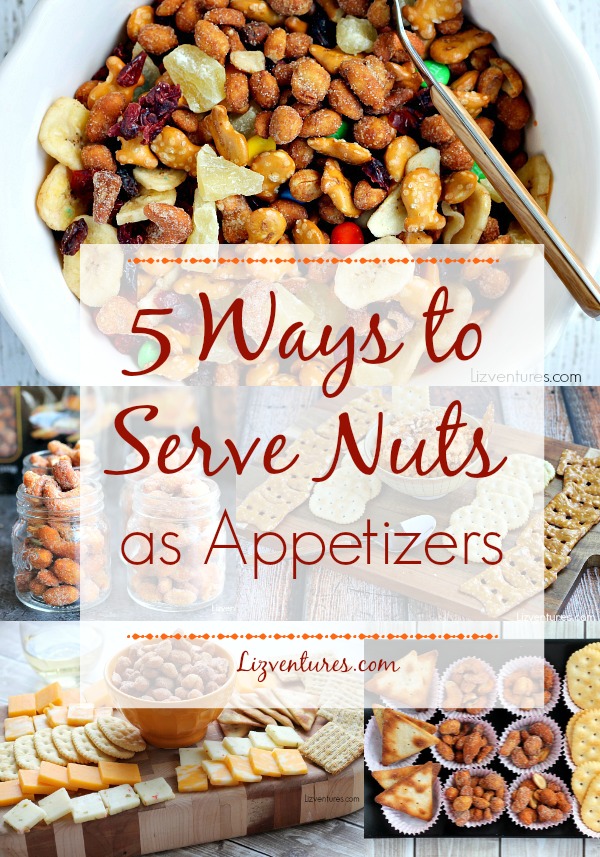 Mini Jars – Look for little jars or pretty cups that people can pick up for easy snacking. I like to use these little mason jar shot glasses.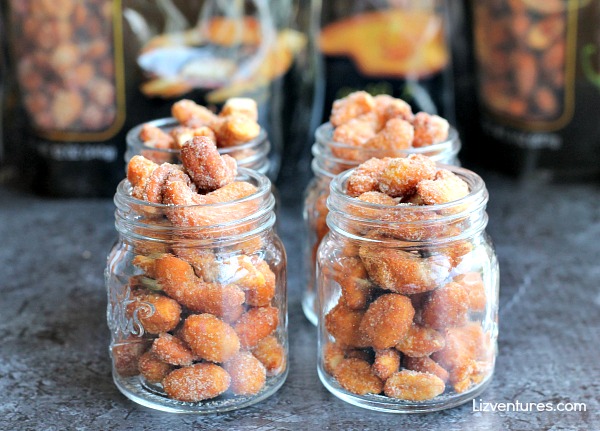 Trail Mix – Mix Hampton Farms Honey Roast nuts with some dried fruit, M&M's, and Goldfish pretzel crackers for a sweet and savory snack blend.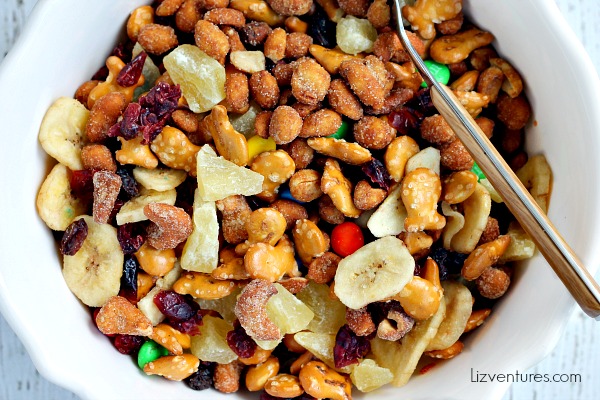 Nut, Cheese and Cracker Tray – Put a bowl of nuts and a selection of cheese and crackers on a pretty wooden cutting board.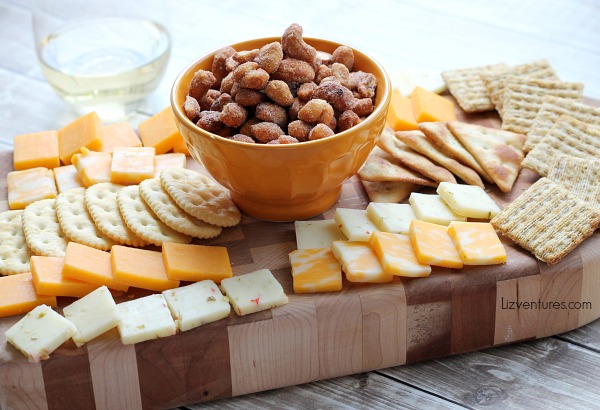 Nut Cups – Fill paper candy cups or mini muffin cups with a variety of nuts, crackers or cheese cubes.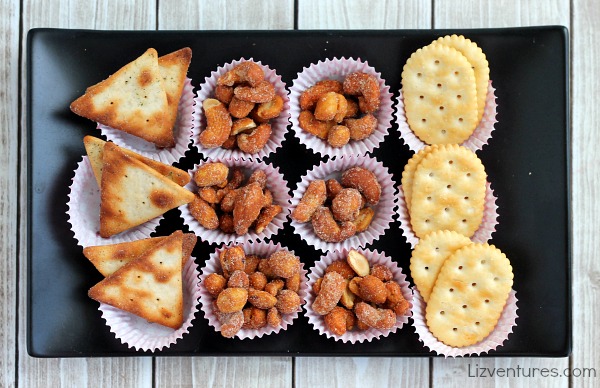 Nut and Cheese Dip – Chop up some roasted nuts, and mix with your favorite cheese dip in a bowl. Sprinkle a few more chopped nuts on top, and serve with crackers and pretzels for spreading and dipping.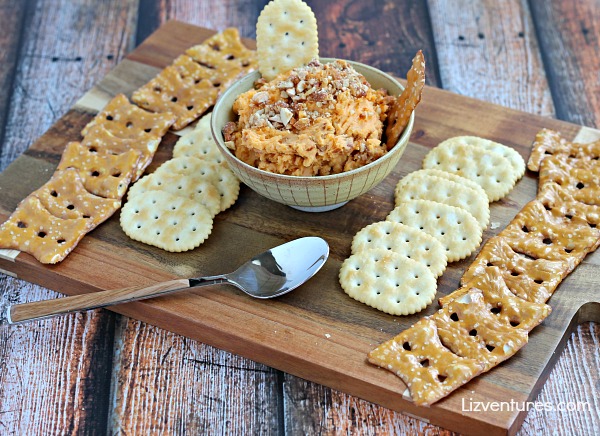 I used the Hampton Farm Honey Roast nuts in all of these serving suggestions. They come in four different flavors, so you can mix them up or choose a favorite flavor, and for the record, the Honey Chipotle Cashews are my favorite!
Honey Smoked Peanuts – Premium peanuts roasted with a light natural smoke flavor and sweetened with real honey
Sweet and Salty Peanuts – Premium peanuts roasted, tossed in sea salt and sweetened with real honey.
Honey Chipotle Cashews – Premium Cashews roasted and sweetened with real honey and spicy chipotle flavor.
Honey Sweet Cashews – Premium cashews slow roasted and sweetened with real honey.

Look for the Honey Roasts line exclusively at Publix! Visit HamptonFarms.com for more information on the Honey Roasts and other Hampton Farms nut products.
What are your favorite kinds of nuts?