We're quickly approaching the holiday season, so it's the perfect time to think about finding the
best gifts for the fitness enthusiasts in your life. I've put together a list of gifts for fitness
enthusiasts.
Scroll through and check out this awesome list of items to add to your cart or wishlist today.
Have a happy, healthy holiday season!
This post contains affiliate links. We earn a small commission when you purchase through these links, which helps us create more great content!
Best Gifts for Fitness Enthusiasts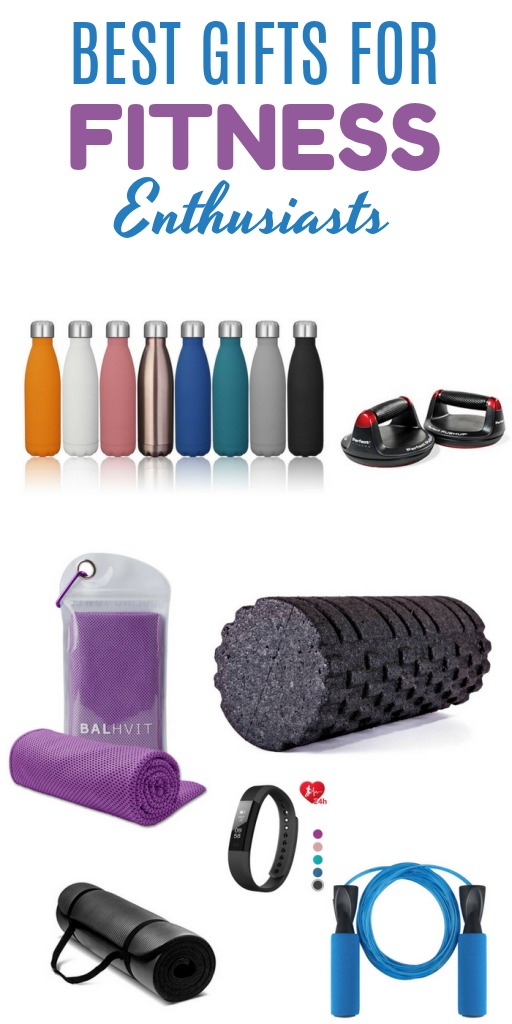 Balance Pad This is a non-slip pad that's great for working on balance and core strength. It helps prevent slippage, thereby helping to protect your joints and muscles.
Cooling Towel Available in a variety of colors, this towel will help cool you down after a long hard workout. As you place it around your neck, face or on the body it instantly cools you down and helps lower your body temperature.
Home Fitness Exercise Bands If you want to do some resistance style training, yoga, pilates, or even physical therapy, these bands work well. The set comes with four bands for beginners or advanced users.
Unisex Fitness Gloves Grab some gloves and protect your hands when you lift weights. Lightweight with great padding, these gloves really leave your hands feeling protected and cushioned when are lifting any size weights.
Aerobic Platform This is great for your home fitness workout whether you use it for aerobic exercise or strength exercises. It's also great for increasing the challenge of leg exercises.
New Sneaks The gift of a brand new pair of shoes is a guaranteed win! I'm loving the innovative
tech-inspired knit sneakers from adidas this year in the latest trendy colors.
Textured Foam Roller This roller is great for use after a hard workout to relieve and loosen up your muscles. It can also help to improve your flexibility and more.
Dumbell Set Use these indoors or out to help gain muscle and strengthen arms, back, shoulders and core. It's a nice starter set.
Exercise Ball You can find so many easy exercises to do with an exercise ball to help strengthen your core. I love it for sit-ups and leg exercises, but it's also great for yoga and balance practice. I really recommend one if you do your exercising at home.
Jump Rope A great pre-workout or a workout all on its own, as it really helps get your heart rate going quickly. This is a very sturdy and well-made jump rope.
Backpack or Duffle Bag – Pack up all your fitness favorites in a bag with room for your daily
gear and more. Stylish storage with the compartments and space you need.
Perfect Pushup Elite Take your pushups to a whole new level with these. They fit nicely in your hand as you hold the handles while doing pushups. What's especially nice is that they'll help reduce joint strain in your elbows and hands.
Ab Roller This is a great way to really work on flattening and toning your stomach. There's a bit of a learning curve for using it, but once you get the hang of the back and forth movement, you'll begin to feel the burn.
Fitness Tracker If you work out at home it is important to watch your heart rate to make sure you're working out in the target heart rate range for your age and fitness level. This tracker also records steps, calories and more.
Breathable workout pants – We love these adidas joggers for their stylish look and super
comfortable fit. They also transition from gym to errands perfectly and keep you looking and
feeling cool.
Exercise Mat When you work out you tend to sweat, and you don't want your sweat dripping all over your carpet or floor. Having a mat that you can wipe down easily is great. Plus it acts as a cushion to help add support instead of a hard floor.
Yoga Mat Cleaner If you do buy an exercise mat, use this spray to clean your mat. Cleans, disinfects and leaves a refreshing and relaxing lavender scent.
Water Bottle I know this could be overlooked but staying hydrated is key, and having a water bottle that keeps your water at a refreshingly cold temperature is an essential part of a home workout. It's also important that it doesn't leak when it's tipped over. Also, having a pretty water bottle can inspire you to sip more frequently.
---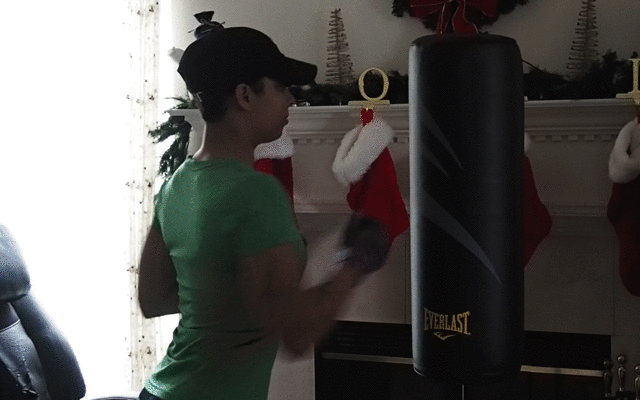 If you're looking for a great cardio workout example, check out Chanelle's pinnable cardio workout using a fitness training bag. She has loads of other workouts you can challenge yourself with as well.
Which of these affordable home gym essentials will be helping you with your fitness goals this year?
This post was sponsored by adidas, all opinions are my own.