Some of my favorite meals (like this bacon pistachio mac n' cheese) create the stickiest, most horrible baked-on concrete-like food residue. The thought of all that scrubbing post-meal…ugh. So I have to think long and hard about whether I really, really, really want that melted, gooey and cheesy dinner after all.
And most of the time I still do! How can I resist Bacon Pistachio Mac 'n Cheese, right?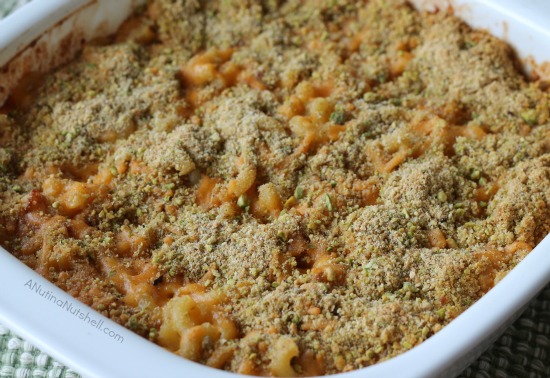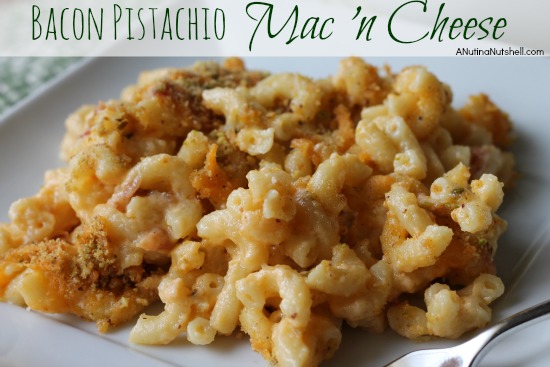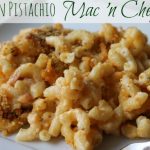 Bacon Pistachio Mac n' Cheese
Ingredients
1/4

c

finely ground pistachios

1/4

cup

plain bread crumbs

1/2

teaspoon

black pepper

1

cup

whole milk

4

tbsp

1/2 stick butter, cut into pieces

1/2

cup

plain Greek yogurt

1

cup

mozzarella cheese

3 1/2

cup

grated Sharp Cheddar cheese

divided

1 16-

oz

box elbow macaroni

8

slices

cooked bacon

chopped in small pieces
Instructions
Grind pistachios with mortar and pestle until powdery. Combine with plain breadcrumbs and pepper; set aside.

In a pot, combine milk, butter, yogurt, mozzarella cheese, and 2 1/2 cups of cheddar. heat on low to medium heat. Stir often until heated through and smooth.

While mixture heats, cook paste al dente; drain. Place pasta into casserole dish.

Add bacon to milk/cheese mixture and pour over pasta. Top with the bread crumb mixture and remaining cheddar.

Bake at 350 degrees for approx 20 minutes.