I'm partial to handmade holiday gifts, and the kids and I have made oodles of them over the years (I'm sentimental so I keep everything), and since we're entering the holiday season, I thought it was the perfect time to start sharing some of our holiday DIY crafts and ideas on my blog.
I had a dedicated craft room in my last house so I could work on my DIY projects in bits and pieces. I don't have that kind of space where I live now, but I'm going to try to figure out a way to make it work.
Because crafting is fun!
So, let's start with a fun handmade holiday gift idea — a Christmas Tree Watering Can! Isn't it cute?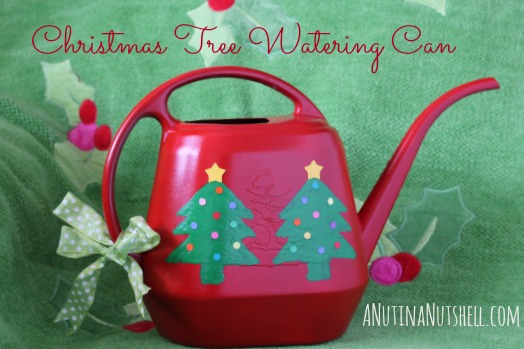 Supplies:
Watering can *
Red acrylic spray paint
Newspaper or flat cardboard
Pencil or permanent marker
Tracing paper
Scissors
Green acrylic paint
Paintbrush
Hole punch
Colored paper scraps
Glue
Clear acrylic spray
24″ (7/8-inch wide) ribbon
Optional: Star punch
* When choosing your watering can, remember that Christmas trees are the thirstiest trees known to man (or so it seems to me), so you don't want to go with a tiny one or you'll be watering it all day long. I had a hard time finding the shape and size I wanted in stores, so I ended up buying this watering can on Amazon, and it's the perfect size. It has an etched design on the side, which I could have sanded smooth, but ain't nobody got time for that! I personally don't think it matters.
Instructions:
In a well-ventilated area or outside, cover your work surface with newspaper or cardboard, and spray the watering can with red paint. Let dry. Apply a second coat if needed.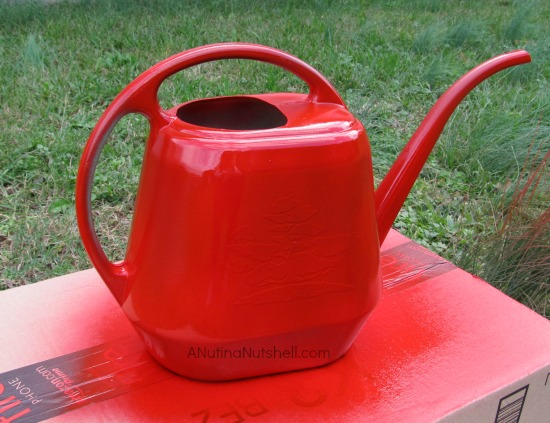 Draw or trace a simple tree pattern twice (or 4 times if you want to do both sides of the watering can).
Tape the tree patterns onto the watering can where desired, then trace around them. Remove the pattern.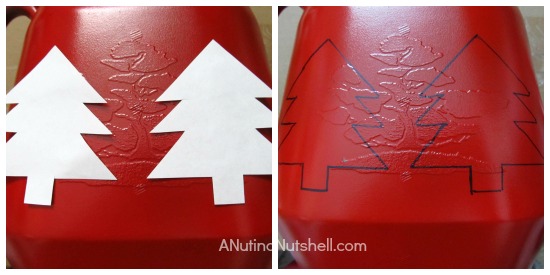 Paint the tree shapes with the paintbrush and green paint. You may need more than one coat. Let dry between coats. I painted mine in a way that gave it some texture, but you can paint however you'd like.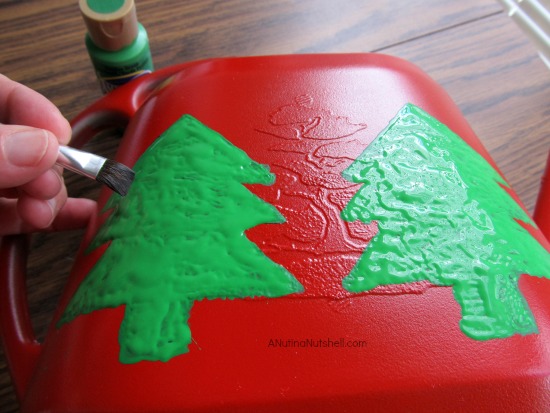 Using the hole punch, punch out circle shapes from the paper scraps and glue randomly on the trees. Cut out (or punch) a star for the top of each tree. Let dry.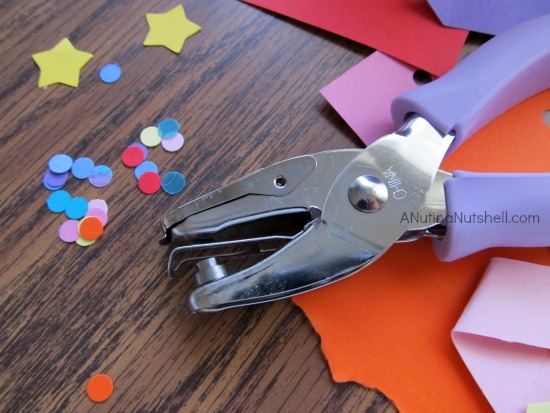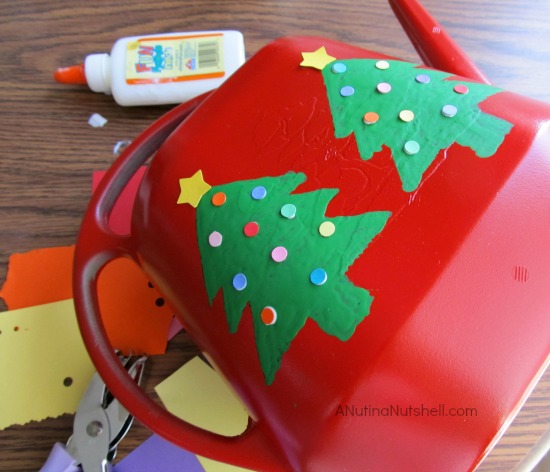 Spray the watering can with acrylic spray to seal. Let dry.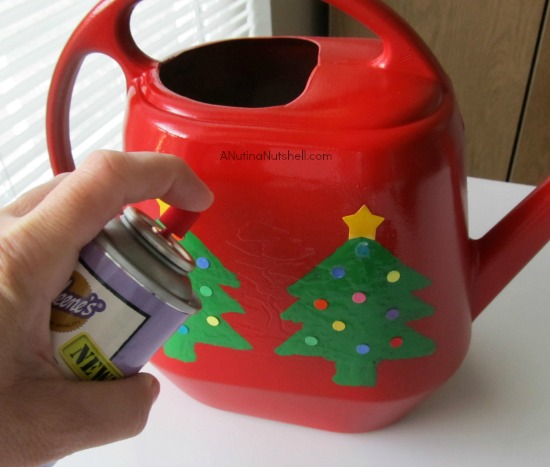 Using the ribbon, tie a pretty bow around the handle, and your Christmas tree watering can is finished!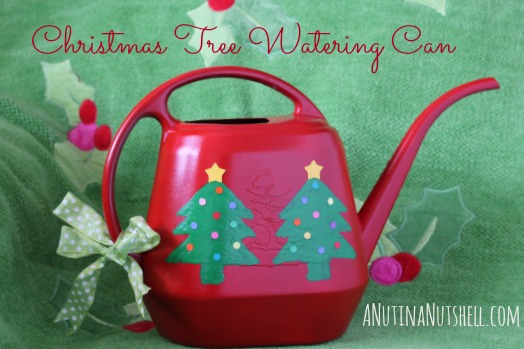 Make this easy Christmas candy bouquet with lollipops too!