This Scrambled Eggs Carnitas recipe post was made for Better Breakfast Month.
You know what I like to make for breakfast (or brunch) to go along with a steaming hot cup of Seattle's Best coffee? Scrambled eggs Carnitas!
This is a yummy tummy dish that makes for a wonderful start on a weekend morning. And here's the thing… it's made with leftovers! So don't get overly piggy next time you make pulled pork for dinner. Ya gotta save some of that porky pork for breakfast!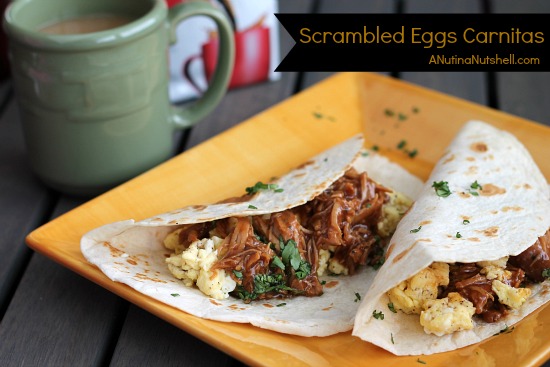 I always use a pork tenderloin roast. It's a prime cut of pork and the price reflects it. I watch for sales and throw a couple in the freezer when I can nab them at a good price.
You probably have your own way of cooking pulled or chopped pork, so if you do, just keep on with it and I'll meet back up with you at the leftover stage.
Easy way to cook pulled pork: Put a pork tenderloin into a crockpot, add a cup of broth, water, or even a can of beer. This time I just grabbed a beer and dumped that in. Cover and let cook on low all day…..allllllllll day, like 6-8 hours. About an hour before dinner, use two forks and gently pull the roast apart into chunks and pieces. It will be as tender as tender can be tender. At this point, save some of the pork and refrigerate it for the Scrambled Eggs Carnitas recipe. The remainder of your pulled pork… just sauce it up all BBQ style with your favorite sauce.
Let's jump ahead to the weekend now, mmmkay?
Scramble yourself some eggs, as many as you think the bellies you're feeding need. Heat up some corn tortillas on the stove or in the microwave, then spoon in some of the scrambled eggs, carnitas and some chopped cilantro.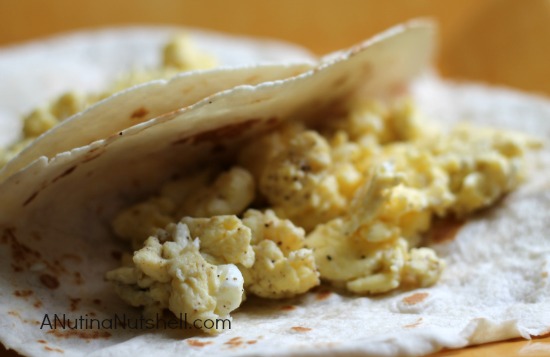 I'm giving you complete creative freedom to add any ingredient, seasoning….anything you'd like to this (you're welcome), but when you make the pulled pork in the slow cooker, you can add your seasonings of choice there. That means that your carnitas should be ready for breakfast before breakfast even begins.
And me? I like the taste of the pork itself to be the hero, so I add very little if anything (other than a liquid).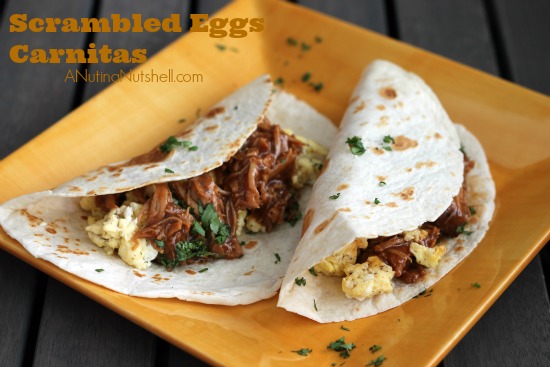 Now brew yourself a nice hot cup of coffee and dig in!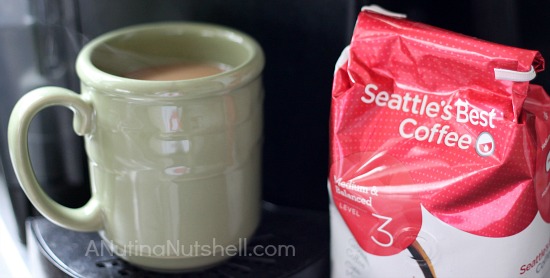 What's your favorite weekend breakfast or brunch meal?