It's Pastapalooza 2016, and I'm celebrating the All American Cookout by serving up a grilled vegetables with pasta recipe! It's perfect for a backyard get-together, a neighborhood cookout or a family reunion in a nearby park.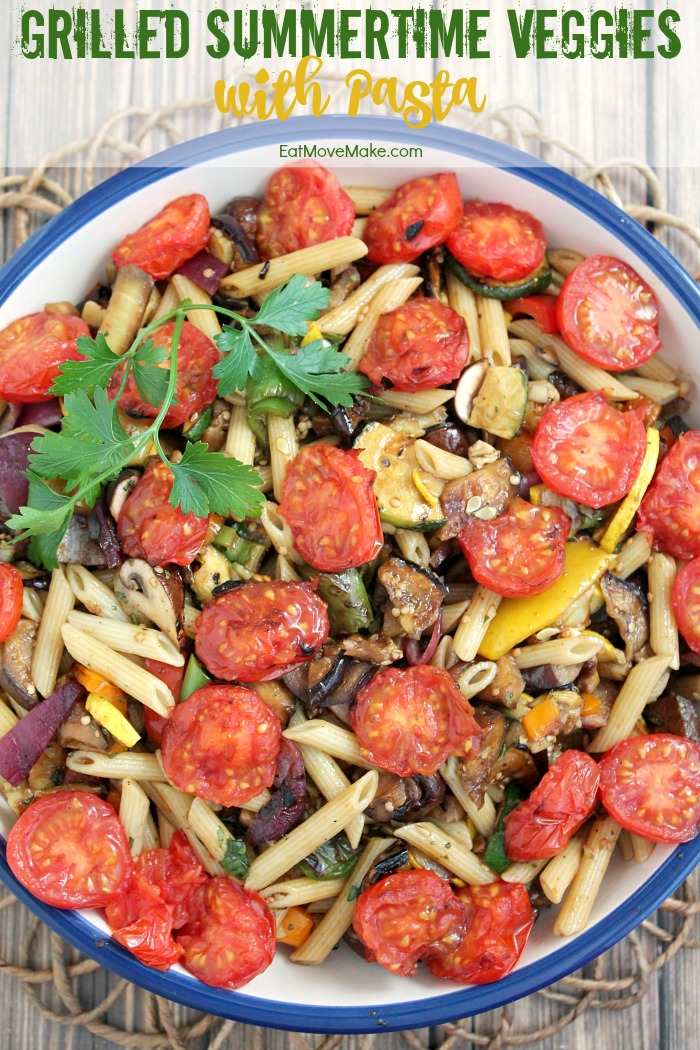 (I created this recipe in partnership with Dreamfields Pasta. All opinions remain my own.)
I love Dreamfields Pasta (click to get a coupon while supplies last) since it has the taste and al dente texture of traditional pasta, but with 5 grams of fiber (20% of the daily recommended intake) and 7 grams of plant protein in every one cup cooked serving. It's an easy way to eat a little better!
Dreamfields also contains inulin, a prebiotic fiber sourced from chicory root, which encourages healthy digestion. It's also available in a variety of shapes: Elbows, Penne Rigate, Rigatoni, Angel Hair, Spaghetti, Linguine, and Lasagna.
Paired with some delicious grilled veggies for summertime, you simply can't go wrong! (During the cooler seasons of the year, roasted vegetables from the oven will be just as appetizing.)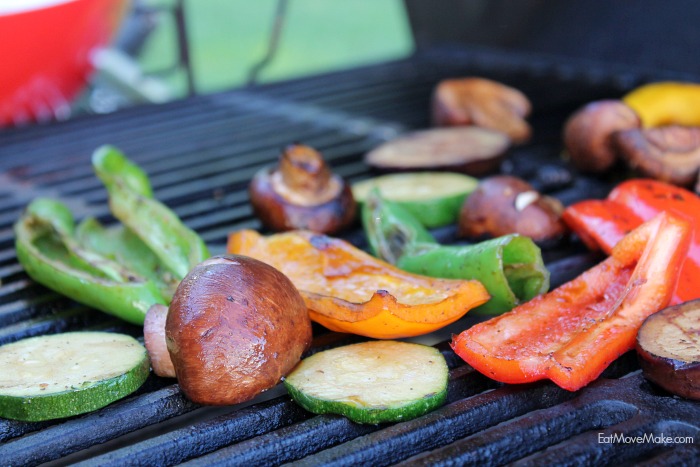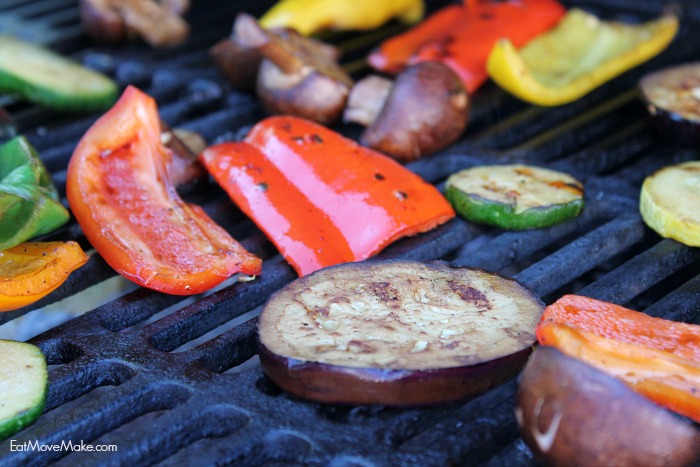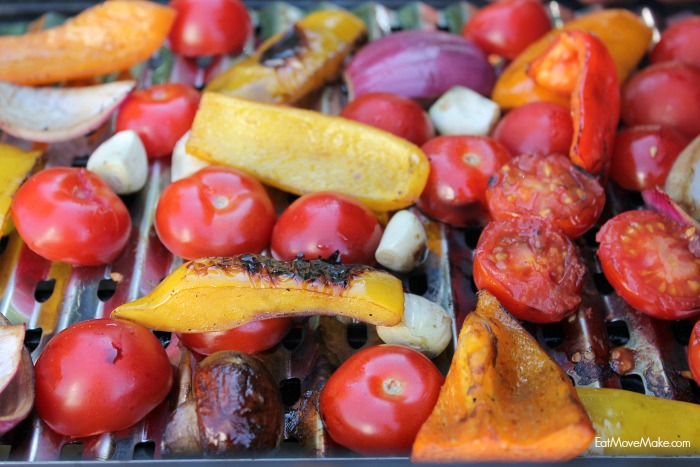 Yummy, right?!!! Serve the grilled vegetables with pasta, cooled or hot… your choice!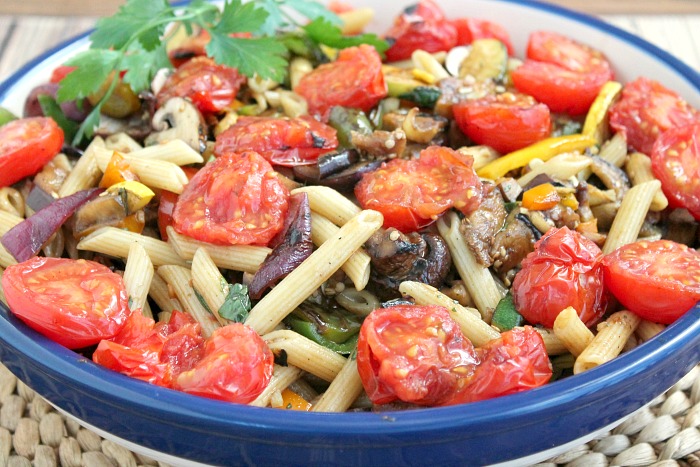 You'll find this recipe and other delicious Dreamfields Pasta recipes here!
Celebrate#Pastapalooza2016 with Dreamfields!
It's six weeks of prizes, pasta and picnics! Dreamfields is THE go-to pasta for summer pasta dishes, so each week between May 25 — July 5, 2016 will have a different theme and prize package for you to win!
For this week's sweepstakes, we want you to show us what your ideal All-American Cookout looks like. Just create a Pinterest board with all the key ingredients to a fabulous outdoor bash. Submit the URL from your board to enter to win this week's fantastic prize – a family pack of Dreamfields pasta + a fully stocked picnic basket + a $100 Visa gift card!
HOW TO ENTER:
Create a Pinterest board with all the key ingredients to a fabulous outdoor bash. What would you serve? Where would it take place? How would you decorate?
Visit the Pastapalooza contest page here to submit your Pinterest board URL.
PRIZES:
Coupon of the week (get your coupon early, limited number available)
$100 gift card, a picnic basket and family pack of Dreamfields Pasta; Total Value $200
Every daily entry feeds into the Grand Prize Drawing for a Year's Supply of Dreamfields Pasta AND a $1,000 Visa Gift Card.
Limit one entry per day. If you enter every day, that's 42 chances to win the Grand Prize!
Click here to find my grilled vegetables with pasta recipe, GET A COUPON and/or enter to win!