On a whim the other day, I decided to make a Valentine's Day fabric garland for my fireplace mantel, and I'm so glad I did. It's cheery, festive and the pretty pinks and reds really pop against the white wood. I love it!
I thought I'd share how easy it was to make in case you have the perfect spot to put a Valentine's Day fabric garland in your home too.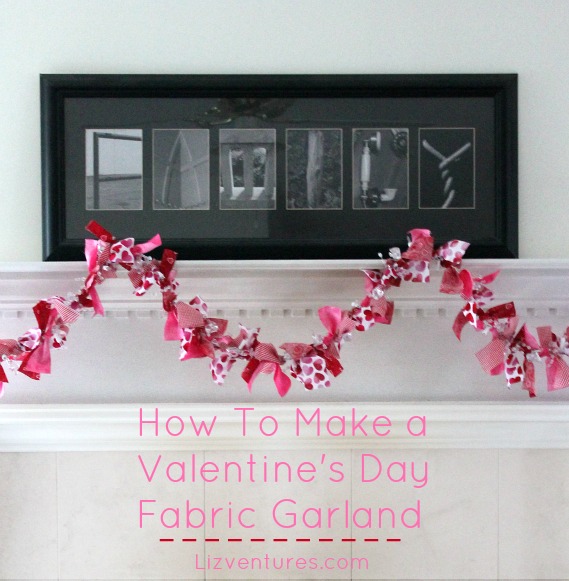 First, you need to choose your fabric at a fabric store, unless you're lucky enough to have scraps around. Choose a combination of colors and designs, and go with whatever is pleasing to your eye. I chose four different fabrics, but you could do more, depending on your taste.
If you can find material with no wrong side, it'll make things even easier, but it's not essential. I purchased a yard of each of my four fabrics, but I think I could have gotten away with 1/2 yard.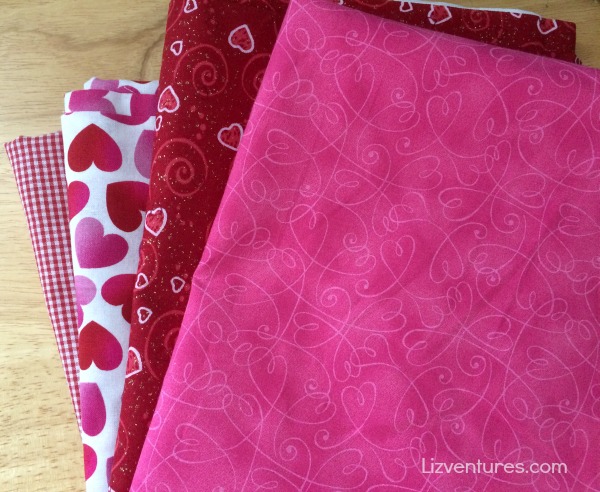 I happened to have a decorative light strand with crystals on it which I decided to use, but any 100-count clear mini light strand will work perfectly.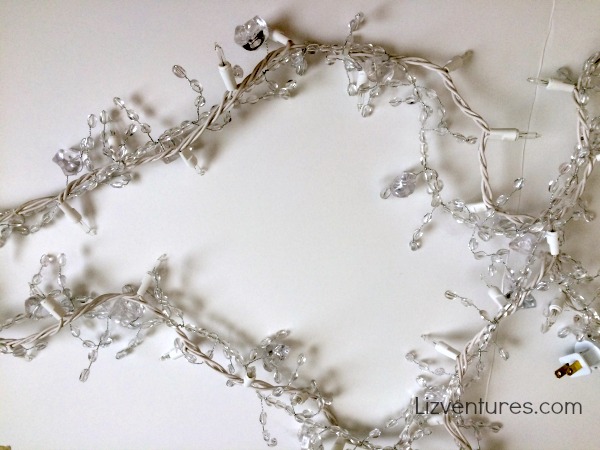 Cut your fabric into 2″ x 9″ strips.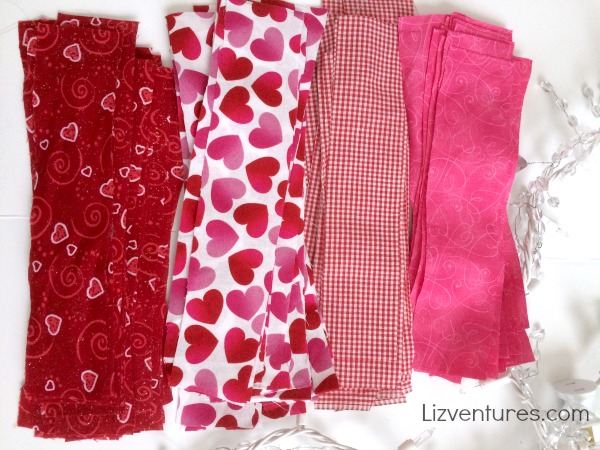 Tie fabric strips around light string in single knots.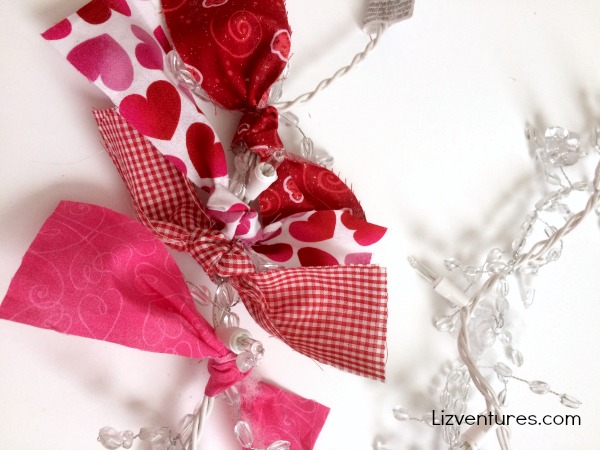 You can follow a pattern (like I did), or you can be willy nilly about it. You may have to work the fabric a little bit to get the right side to show.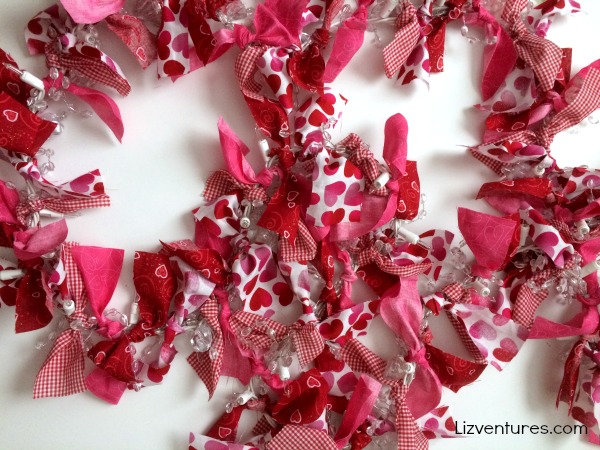 When you're done tying on fabric strips, put it on display! I put clear push pins into my mantel and looped the light string around those to hold it in place. It worked perfectly!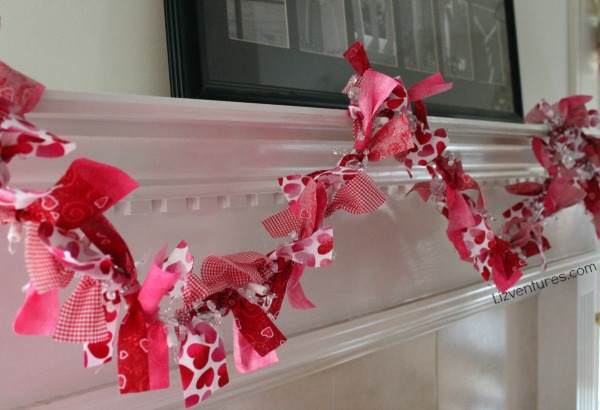 It's beautiful in the daytime and nighttime, and so easy to make!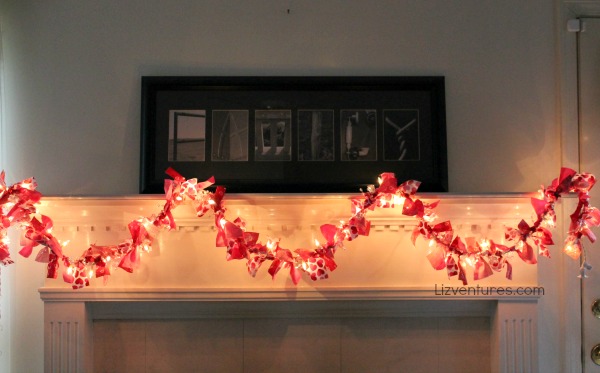 Happy Valentine's Day!