The reason I'm sharing how to make a tulle wreath starts with love.
My boyfriend and I say the "I love you, I love you more" thing all the time, which is weird because romance and gooey sap like that makes me retch. Yet, somehow I still find myself uttering that fluffy "I love you more" crap. Disgusting.
So anyhow, I found this adorable sappy art the other day for 60% off at Kohl's and my lovesick(ening) self had to have it.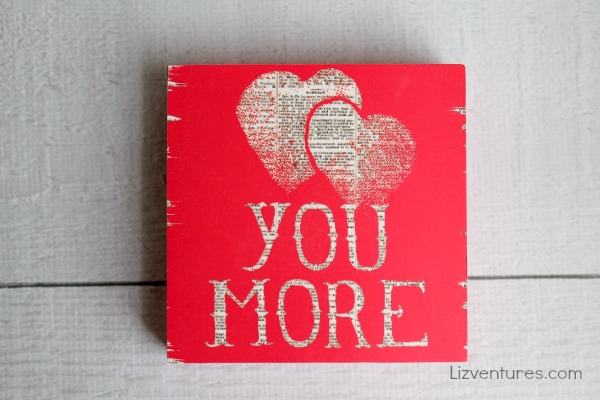 While it's perfectly cute on its own, I decided it would also look cute as the centerpiece of a wreath. I had seen the wreath idea on Michael's website over the holidays, but I didn't like what they did with the center, so when I found my art, I knew I'd solved that problem.
I love how it came out!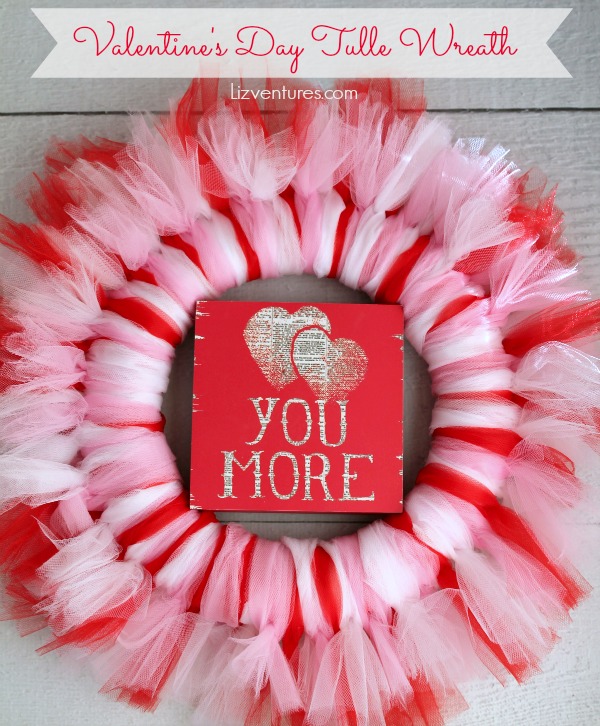 And now I'll stop rambling and show you how to make a tulle wreath for Valentine's Day or for any other occasion.
I'm using pink, white and red for my colors, but you can choose your colors based on any season, theme or holiday that works for you.
How To Make a Tulle Wreath
What You'll Need:
12-inch styrofoam wreath (white is best, but if you can only find green, that's ok)
3-4 (6-inch x 25-ft) rolls of tulle in the colors of your choice
Optional: Ornament or art to hang in center of wreath (mine is a 6 x 6-inch square and fits perfectly)
Scissors
Measuring tape or yardstick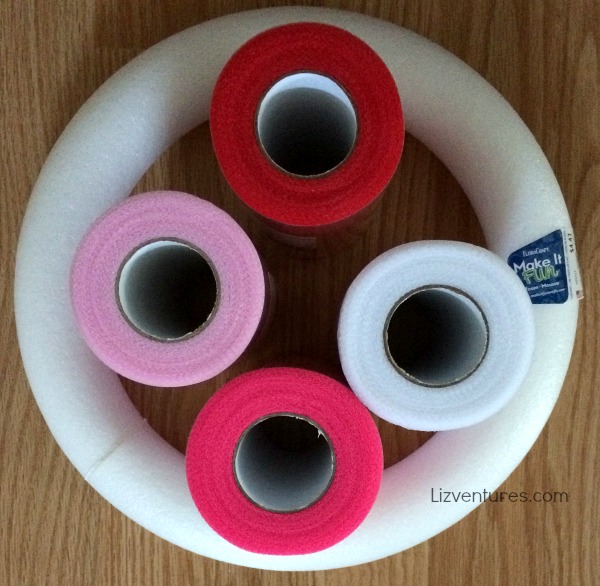 Directions:
1. Cut (20-inch) strips of tulle in each color. If using 3 colors, you'll need about 60 strips of each. If using 4 colors, you'll need about 45 of each.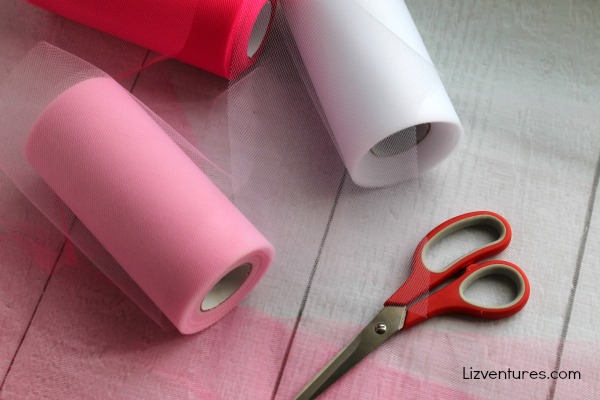 2. Take two pieces of tulle and make a lark's head knot around the styrofoam circle, pulling tight with loose ends on outside of wreath.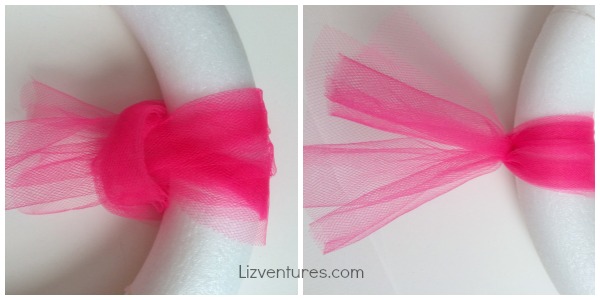 3. Alternate colors and work your way around the wreath filling it in completely. You'll need to squish the tulle strips together as you go to make sure it's filled in tightly. The colors will overlap, and that's good– it looks pretty that way!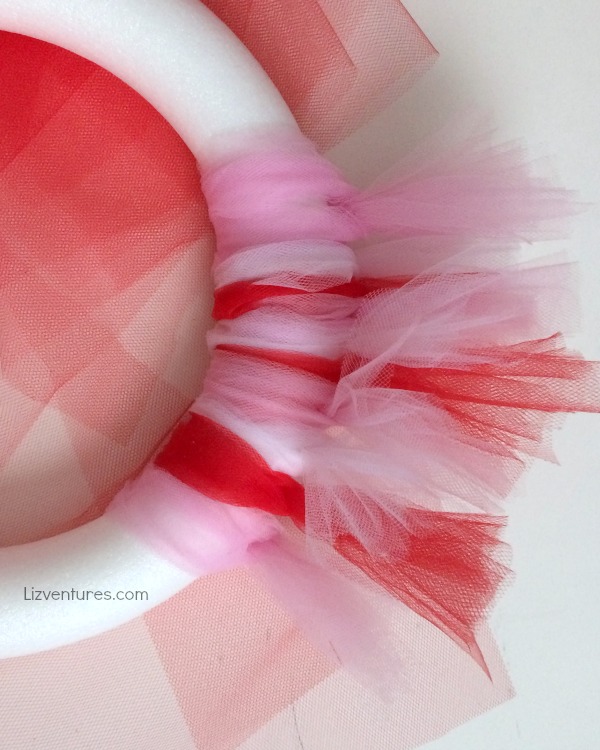 Tip: Since it takes less than an hour to put together, you could remove the tulle strips and replace them seasonally with other color combinations and use the same wreath. I tried it, and it went super fast, so I'm going to keep doing it!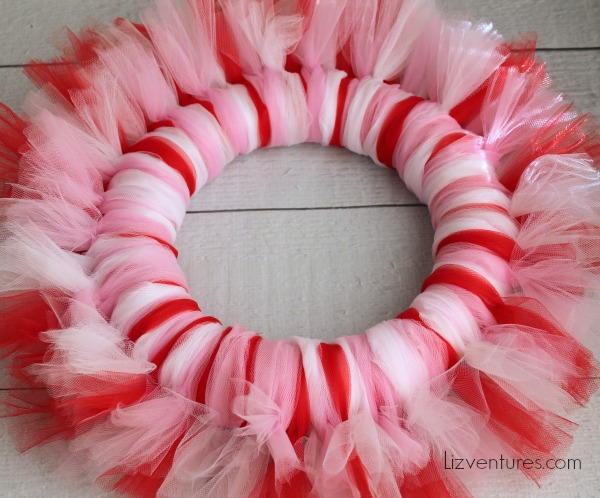 4. When the tulle is in place, hang a pretty ornament, photo or anything else you'd like in the middle, and hang on display. (My 6″x 6″ square art fits in the center perfectly and doesn't need adhesive of any kind to stay put.)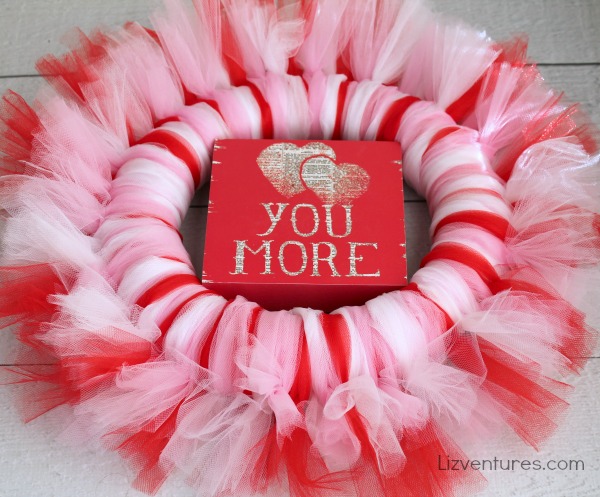 Happy Valentine's Day!