I'm so excited to share this Mexican watermelon salad recipe because it's bursting with freshness and flavor and so easy to make. It's one of the new recipes I've been trying in my year of healthy changes!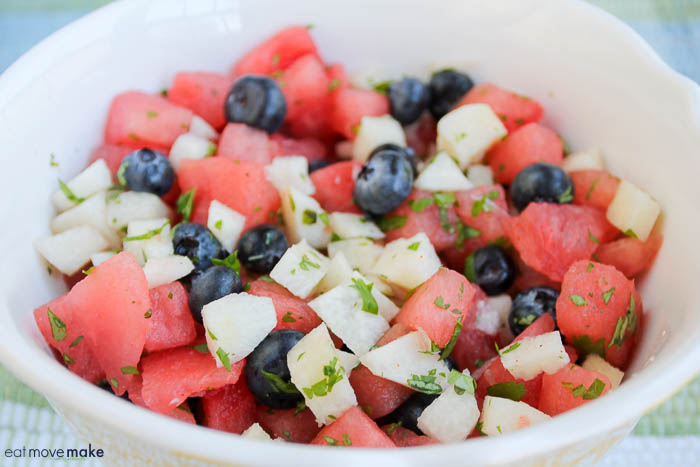 We all know that living a healthier life includes a nutritious diet and regular exercise, but it can be difficult to make those changes when we're stressed, tired and ultra busy. When you have support at your fingertips, it makes it a heck of a lot easier. I feel like I have my own personal cheerleader and coach in Frelii (pronounced Freely) now though, along with a wealth of resources to help me as I'm starting to live a better life.
Frelii is a monthly subscription service (get a one month free trial here — that's what I did,) then take the simple questionnaire to get your personalized diet and exercise plan and discover any of your potential health hazards (like stress/anxiety, adrenal fatigue, cardiovascular health, etc.) and how much they're affecting you.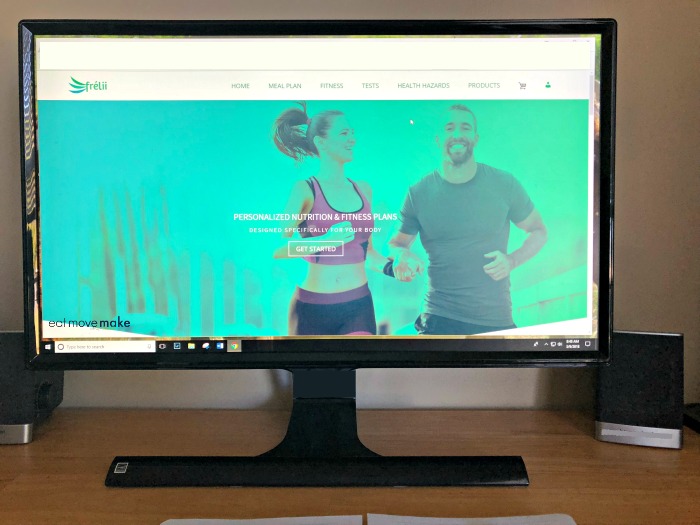 The idea isn't to to give you a doctor's diagnosis (please see your doctor regularly), it's more like a resource of preventative health recommendations personalized to you and your life! Based on your questionnaire results, you'll even see recommendations for vitamins and supplements. Of course, Frelii recommends that you get blood work done before purchasing them.
My personal results show that adrenal fatigue is my biggest health challenge and Frelli recommended a couple of supplements to try along with my nutrition and exercise plan. I'm checking with my doctor first (as they recommend), but I'm looking forward to trying them!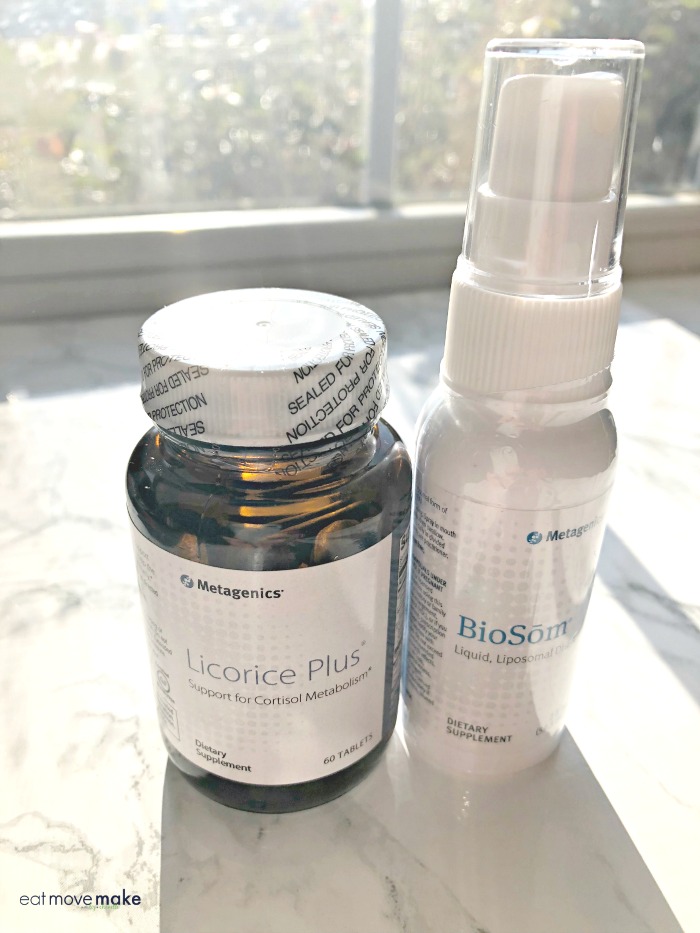 One of my favorite parts about Frelii is the library of beginning to advanced exercise videos. I prefer solo workouts at home rather than going to the gym, so this is ideal for me. They're all quick workouts, so it's the perfect way to get back into the routine of moving again, and I can easily access the videos while I'm traveling and keep up the exercise.
But my very favorite part of Frelii is the customized meal plan with recipe ideas for breakfast, lunch and dinner. You'll also see your hero and nemesis foods, snack suggestions and tips and tricks to help you along the way.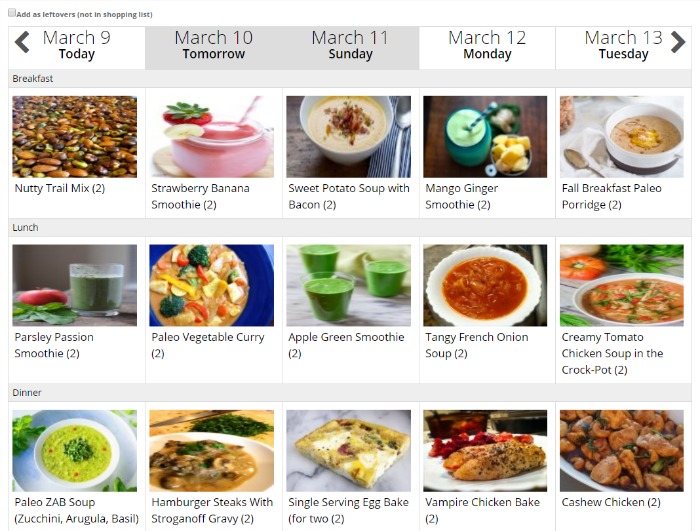 And that's where I found this Mexican watermelon salad recipe. I added blueberries to it but otherwise, the recipe is direct from Frelii, and it's a goodie!
Mexican Watermelon Salad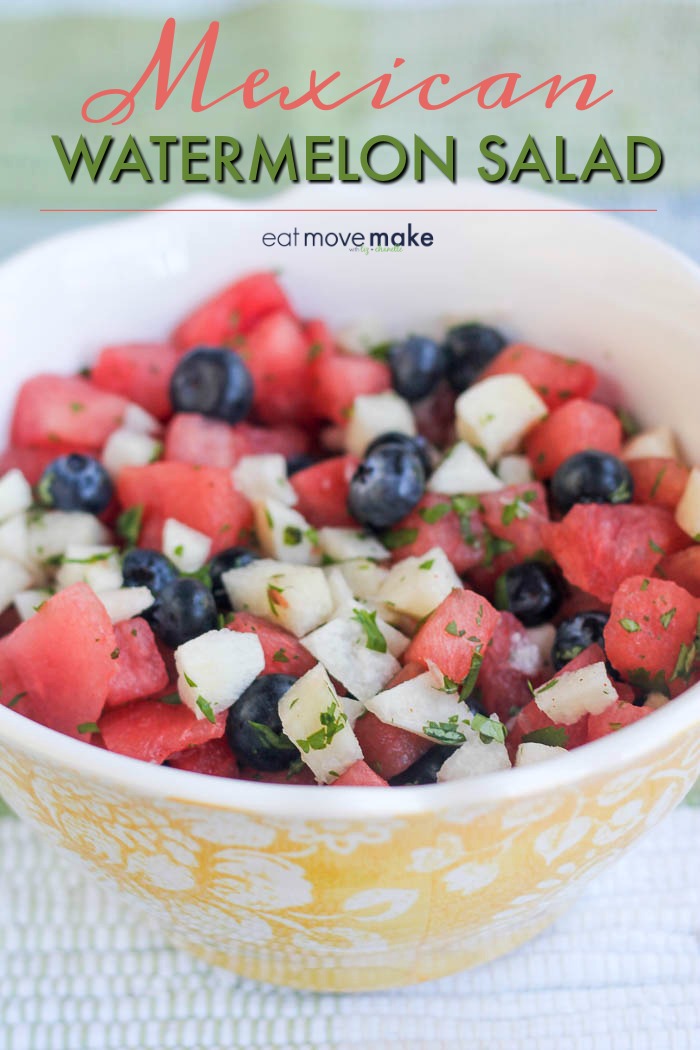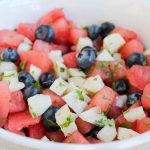 Mexican Watermelon & Blueberry Salad
Ingredients
4

cups

watermelon

cubed

2

cups

jicama

cubed

1

cup

blueberries

1

lime

juiced

1/4

cup

fresh cilantro

chopped

dash

cayenne pepper
Instructions
Cube both watermelon and jicama and add to a large serving bowl. Gently stir in blueberries.

Using a hand juicer, squeeze the juice from your lime over the watermelon, jicama, and blueberries.




Sprinkle fruit bowl with fresh chopped cilantro and mix well. Garnish with a dash of cayenne powder if you like a little kick of heat.




I hope you try this delicious Mexican watermelon salad with blueberries and try Frelii FREE FOR A MONTH. Frelii has lots of resources to help you get started living a healthier lifestyle.
Be proactive about your health, not reactive. Try Frelii!