I created this Sweet 'N Low recipe for skinny strawberry white wine slush as a sponsored post for the Socialstars #donthesitaste campaign. The recipe and opinions are my own.
I made this skinny strawberry white wine slush recipe because I love foo-foo drinks, but I don't love the sugar (aka the calories) in them. That means I hardly ever have them.
But as I was trying to decide how to sweeten up the 4th of July for my backyard get-together, it dawned on me that I should try making a refreshing summer drink with Sweet 'N Low. It's a zero calorie sweetener, which cuts out the extra calories while leaving me with the sweetness I love!
Win-win.
And I'm here to tell ya that this is a definite win-win.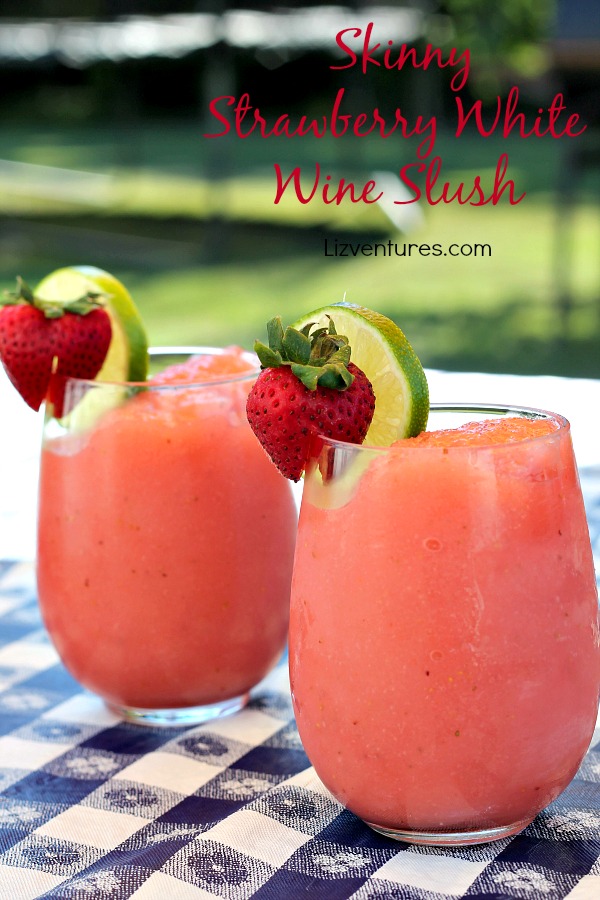 Skinny Strawberry White Wine Slush
To make this ultra refreshing summer cocktail,  you'll need only 4 ingredients: a quart of strawberries (hulled), a bottle of Riesling wine, lime juice and Sweet 'N Low.
Reserve one cup of the wine, and keep it chilled in the fridge.
Place the strawberries, remaining wine, juice of 1/2 lime and 6 packets of Sweet 'N Low in a blender, and puree the whole shebang.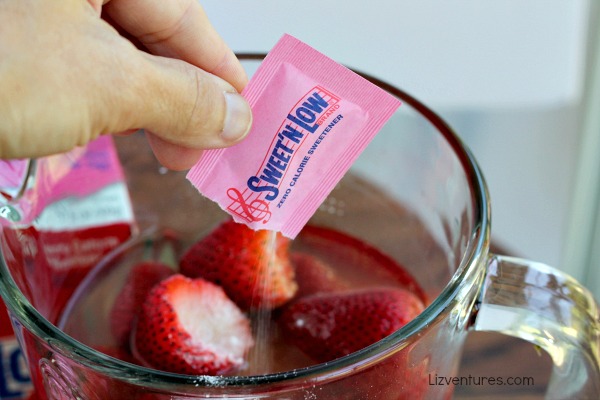 Pour the mixture into ice cube trays and freeze it solid. (You'll need two trays.)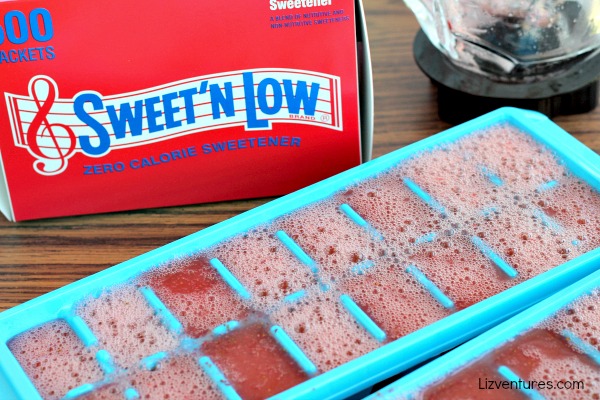 Just before serving, puree the ice cubes and chilled cup of wine in a blender. It's going to turn into a perfect slush mixture! Pour that into some glasses, pop in a straw and sip away!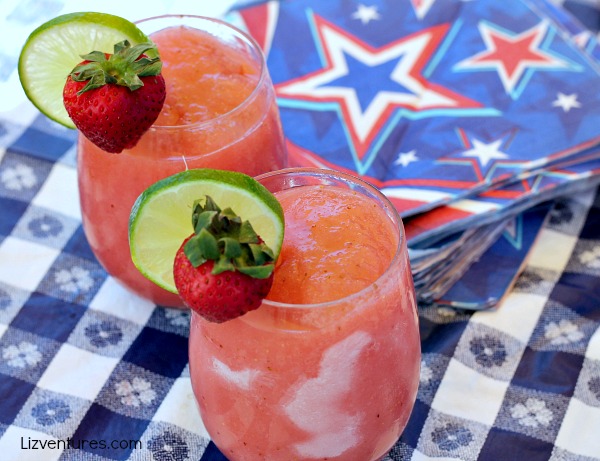 Want to make your summer even sweeter? Come hang out with Sweet'N Low® on their summer sampling tour! Try some Sweet'N Low® sweetened iced tea, play fun games and snap hilarious pictures of all the fun.

Be sure to mention "LIZVENTURES" at the event for a special gift.

See where you can meet up with Sweet'N Low® this summer at: sweetnlow.com/tour.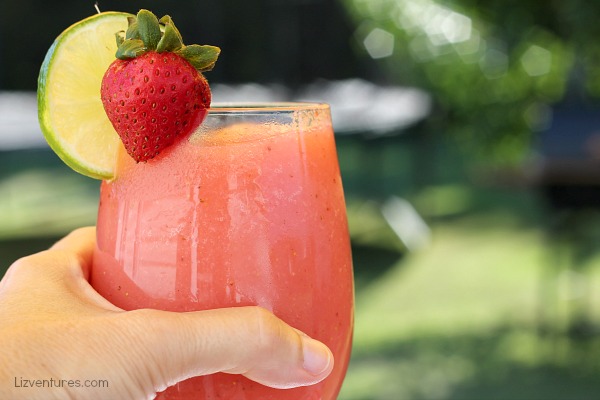 This skinny strawberry white wine slush is the perfect way to sweeten up summer without feeling guilty. Happy 4th of July!