This strawberry banana protein shake is really thick, creamy and satisfying without added sugar, and it's an excellent way to boost the protein in your diet and stick with healthy choices since protein powder is one of the ingredients.
Strawberry Banana Protein Shake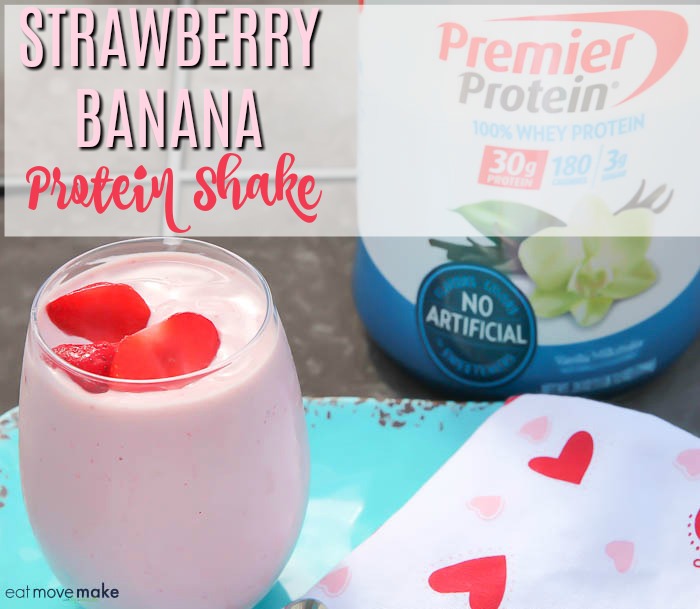 This blog post is sponsored by Premier Protein.
Since I'm not a traditional breakfast person, sipping on this strawberry banana protein shake is the perfect way to rev up my engine for the day without having to "chew". It's a great start to a morning!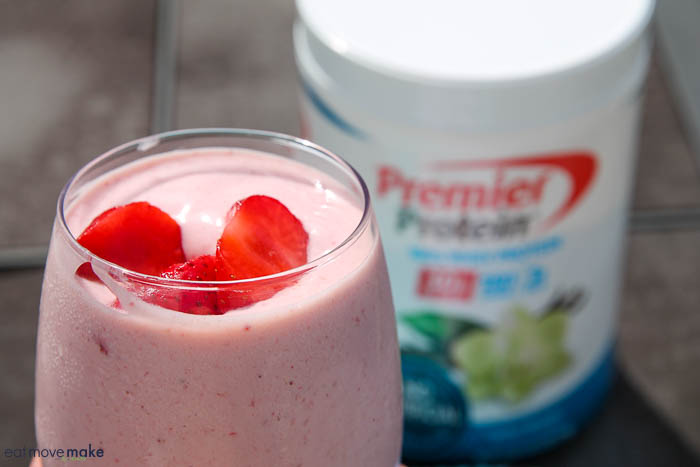 Sneaking some extra protein into your diet through protein powder also helps fuel your body and keep it full longer, so you're not as likely to be tempted to reach for unhealthy choices.
You're probably wondering what kind of protein powder I used, so I'll solve the mystery for ya. I'm using Premier Protein's Whey Powder because it has zero artificial flavors, colors or sweeteners (three things I've been actively avoiding this year).
The facts: 30g 100% whey protein, 180 calories and 3 g of sugar.
Premier Protein's Whey Powder comes in two flavors: Chocolate Milkshake and Vanilla Milkshake and it can be mixed with water or milk, so it's perfect for blending into this delightful strawberry banana protein shake. I also suggest trying it mixed in with a bowl of oatmeal or even baked into a protein-packed recipe.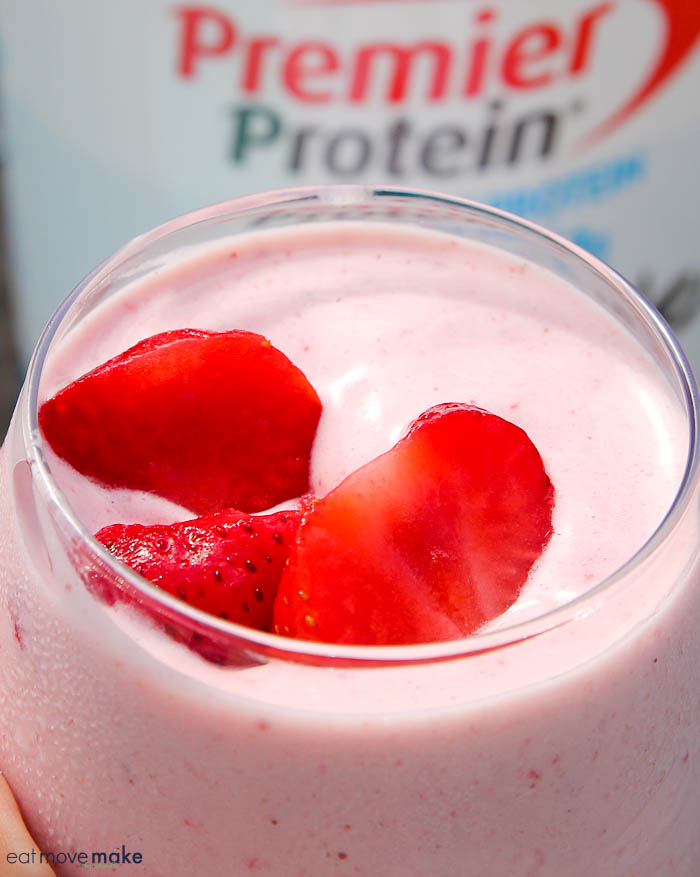 To make this strawberry banana protein shake, I like to use frozen fruit since it will give a nice thick, frosty texture to the drink. Strawberries always taste great in smoothies and a banana provides healthy carbs and potassium.
Tip: Save your overly ripe bananas. Peel them and pop them in a freezer bag to have on hand whenever you want to make a protein shake.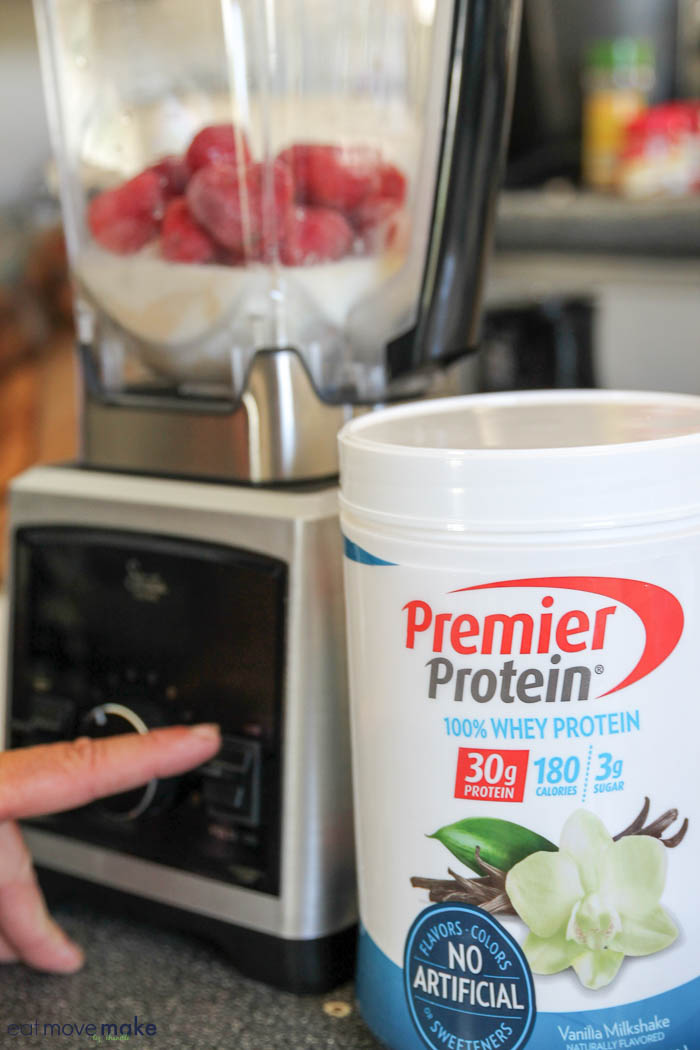 The best way to power through a workout or a busy day is to fuel your body with protein, and this strawberry banana protein shake will do just that.
Strawberry Banana Protein Shake
Ingredients
2

cups

frozen strawberries

1

frozen banana

3/4

cup

skim milk

1/2

cup

orange juice

1

scoop

Premier Protein Vanilla Milkshake protein powder
Instructions
Combine strawberries, banana, milk, orange juice and protein powder in a blender. Blend until smooth. Pour into glasses and serve.
To find where you can purchase Premier Protein 100% Whey Powder, check store locations at PremierProtein.com
Pin the strawberry banana protein shake recipe for later!