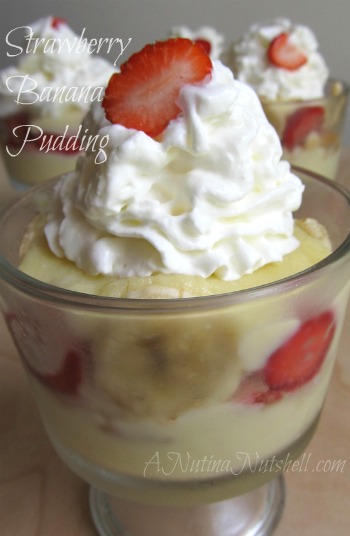 I couldn't resist making a simple and delicious homemade pudding with some freshly picked strawberries.
Ingredients
6 oz. vanilla wafers (about 1/2 box)
2 large ripe bananas
Approximately 8 good sized strawberries
1 cup sugar
2 whole eggs + 2 egg yolks
2 cup milk
2 T flour
1 T butter
1 tsp vanilla
Whipped cream, for garnish
Directions
1. Break up the vanilla wafers into pieces, and cut strawberries into slices. Set aside.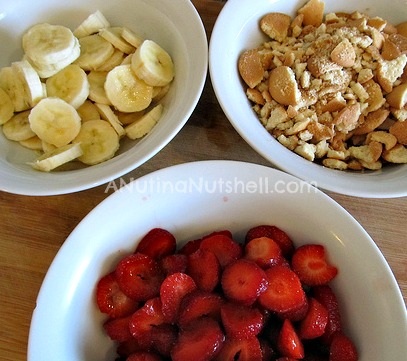 2. In a blender mix the eggs, egg yolks, sugar, milk, and flour.
3. Pour mixture into a pot, add the butter, and put on medium heat, stirring occasionally. After pudding is first placed on the stove, slice up the bananas and set aside. (When the mix gets hotter you will need to stir constantly.)
4.  When the pudding begins to bubble, remove from heat and add vanilla extract.
5. Spoon approximately one inch of pudding into four 8-oz dessert cups. Next layer the middle with equal amounts of strawberry, banana and vanilla wafers. (You may have a few leftover pieces of fruit.)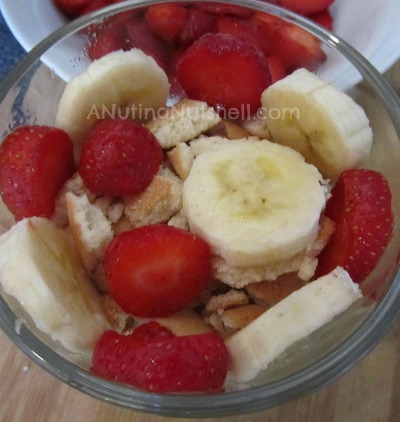 7. Pour remaining pudding equally over the fruit and cookie layers. Refrigerate for at least two hours. Top with whipped cream and enjoy!