It's National Chili Month, and October and chili most definitely go hand in hand…spoon in bowl. In fact, I've never even considered taking chili out of the bowl until this year.
So I decided to do something with chili that I have never done before: make pizza. I went into it with zero expectations and a whole lot of pessimism. But it worked, and oh man was it good!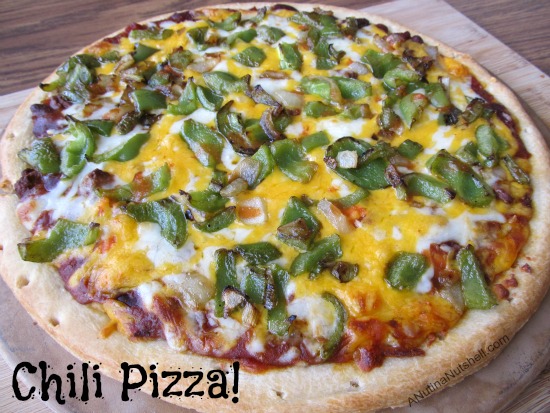 I was using a Hormel chili pizza recipe for inspiration which called for chili with no beans, but I was feeling sassy and really wanted to try the Roasted Tomato Cook-Off series variety (which does have beans), so I used that. I made a couple of other changes as well and loved how it came out.
You have to try this. It's just so easy!
Top a ready-to-bake pizza crust with a can of Hormel chili, then add some shredded cheese, green peppers and onions. Bake it and EAT IT!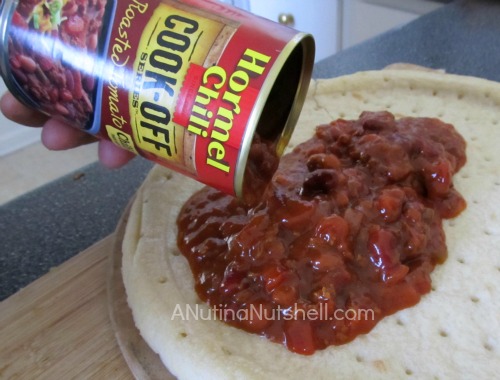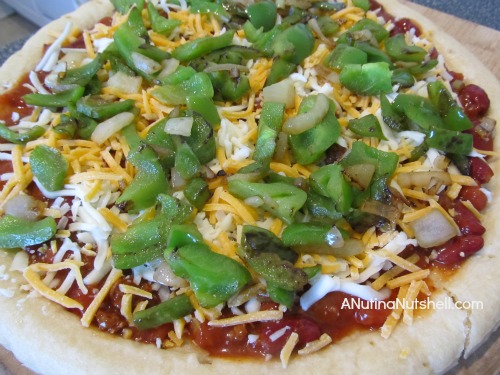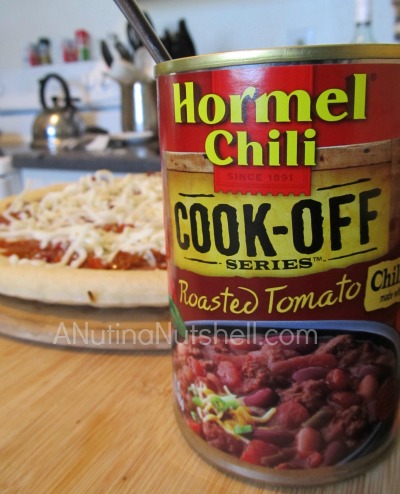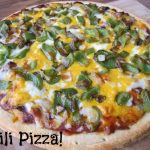 Chili Pizza Recipe
Ingredients
1

12-inch ready-to-bake pizza crust

1

15-ounce can HORMEL® Chili No Beans

1

cup

shredded mozzarella cheese

1/2

cup

shredded Cheddar cheese

1

green bell pepper

chopped

1/2

small onion

chopped
Instructions
Sautee peppers and onions until tender. (You don't have to sautee them if you like your green peppers to be crisp.)

Heat oven to 425°F.

Spread pizza crust with chili. Sprinkle with cheeses, green pepper and onions. Bake 8 to 10 minutes or until cheese is melted and bubbly.
Never in a million years would I have thought chili and pizza could mingle and play nice, but oh my gosh… I'm hooked now. This is delicious!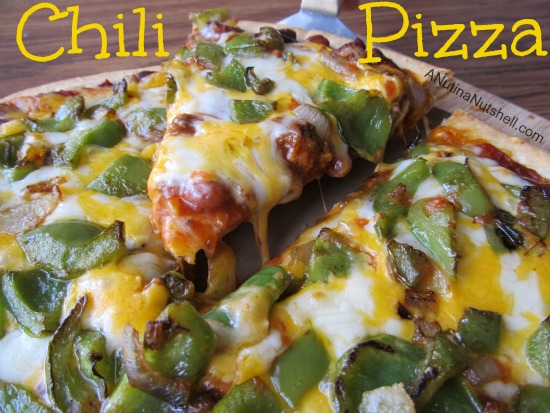 What are your favorite chili dishes?