I get so excited when St. Patrick's Day rolls around each year, partly because I'm a wee bit Irish, and partly because I love corned beef! I only make corned beef and cabbage once a year, but I make a corned beef and noodles casserole all throughout the year!
And guess what? The 'luck of the Irish' is with you because I'm going to share the recipe.
Corned Beef and Noodles Casserole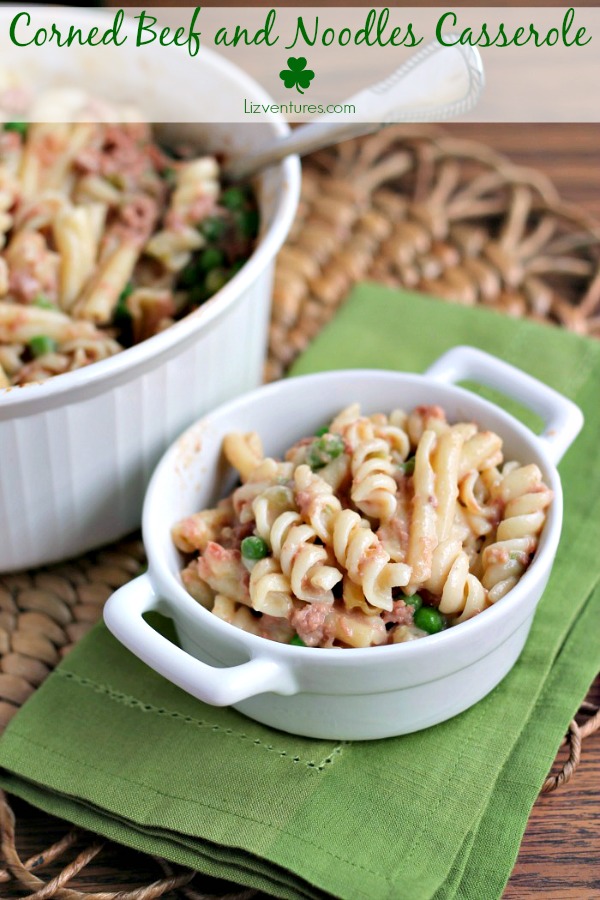 Firstly, pretend you don't notice that there is more than one kind of noodle in my photos, mmmkay? Just hush.
I make this with rotini and of course, the day I went to make it to show y'all how it's done, my rotini box was only half full. Clearly the luck of the Irish skips the actual Irish person — me.
But truth be told, it would work with most any noodle shape you like.
Rotini, rotini, rotini.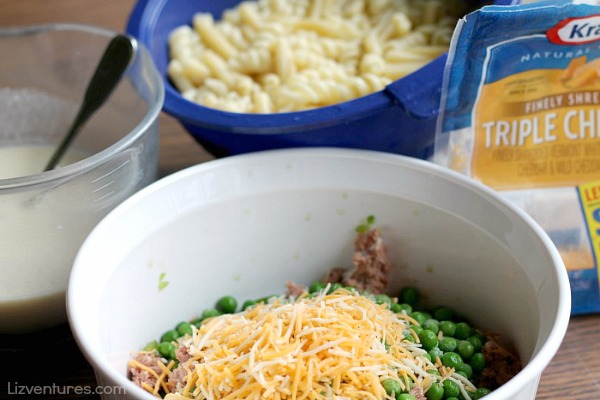 The beauty of casseroles is that they're so darn easy to make, but they taste like you've been cooking all day.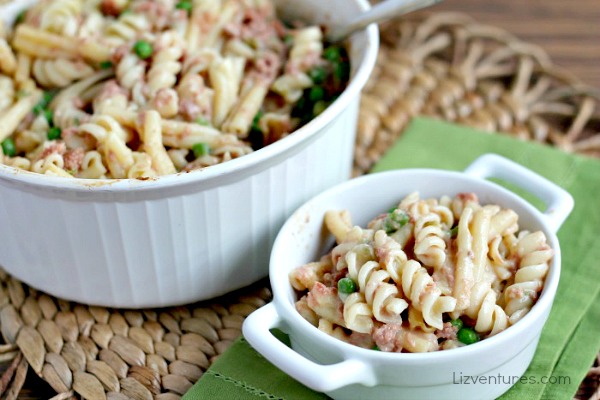 This corned beef and noodles casserole is a warm, satisfying feel-good meal that deserves to be made all year long, not just on St. Patrick's Day.
But St. Pat's ain't a bad day to start.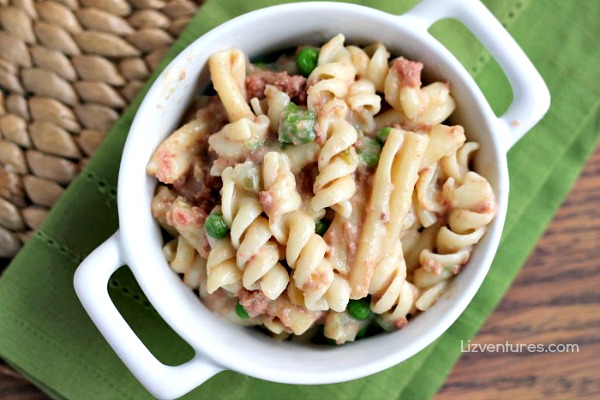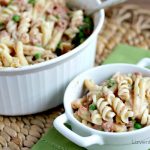 Corned Beef and Noodles Casserole
Ingredients
1

pkg.

16 oz. rotini pasta

1

can

12 oz corned beef

1

can

10.5 oz condensed cream of celery soup

1

cup

milk

1/2

tsp.

black pepper

1

cup

frozen peas

1/2

cup

KRAFT Shredded Triple Cheddar Cheese with a TOUCH OF PHILADELPHIA
Instructions
Preheat oven to 350 degrees.

Cook pasta according to package directions omitting salt, rinse and drain.

In medium bowl, stir together cream of celery soup and milk until mostly smooth. Mix pasta, soup/milk mixture and remaining ingredients in a 2 1/2-qt casserole. Cover and bake for 40 minutes.
I'm also sharing it on KraftRecipes.com here. Enjoy!
What's your favorite Irish-inspired recipe?