How about some S'mores Brownies to celebrate National S'mores Day? The world's most popular campfire treat is an ooey, gooey sweet delight!
But what if it rains and you can't make a campfire? Or it's winter and far too cold outdoors? Or you want to eat them with a fork, like me?
Voila! You bake S'mores brownies!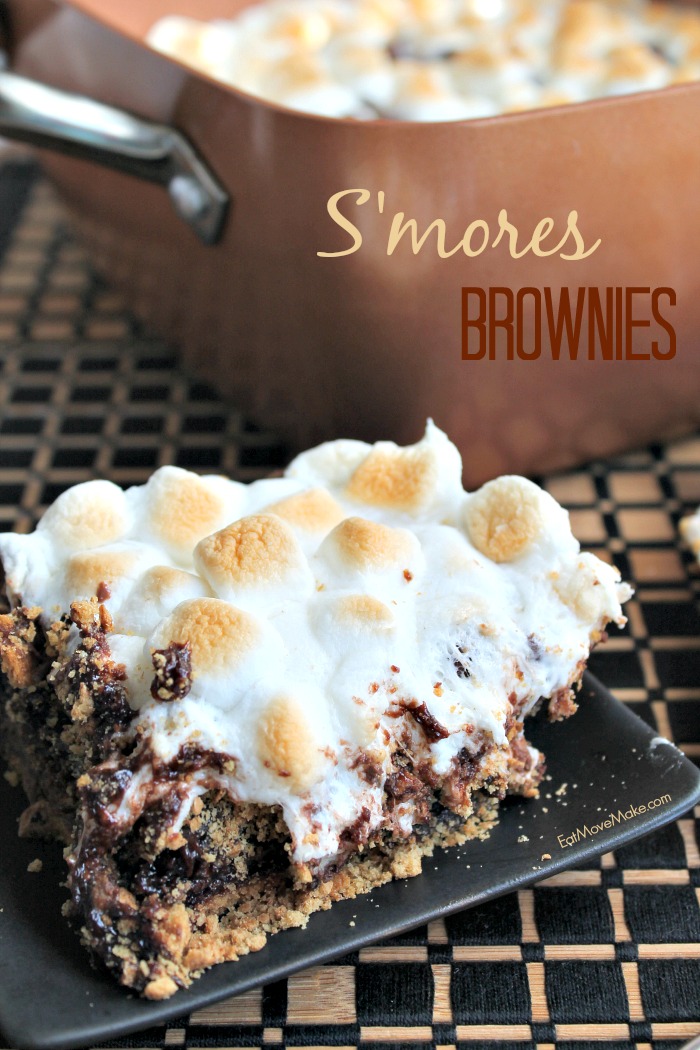 It's as simple as layering graham crackers and crumbs, chocolate chips, brownie mix, and marshmallow. You know… s'mores stuff!
Well, I've added the brownies because well, brownies.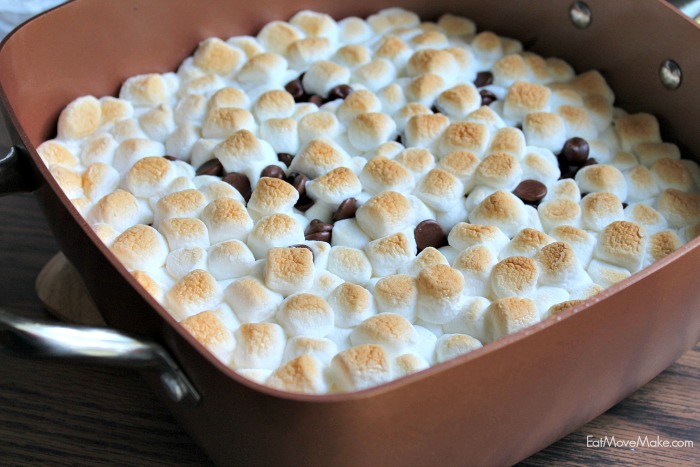 But take a lesson from my past mistakes, and be sure to use an easy-to-clean pan like I do. Marshmallows are a mess, albeit a delicious one.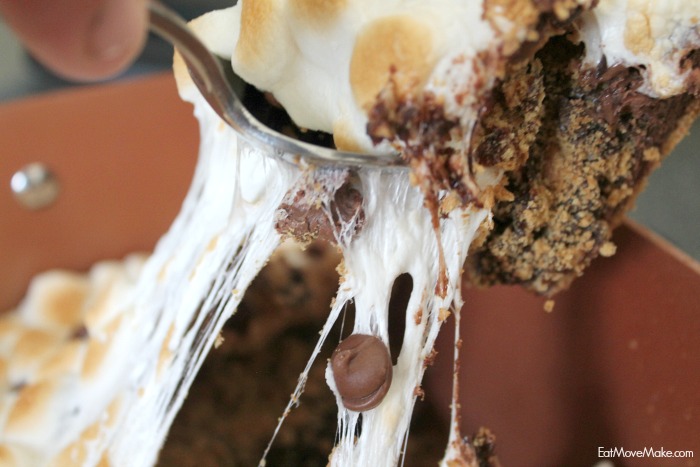 S'mores Brownies
Ingredients
1

pkg fudge brownie mix + ingredients needed to make brownies

look on pkg

8

graham crackers

cut in half

1/2

bag mini marshmallows

1

bag chocolate chips
Instructions
Preheat oven to 350 degrees.

Mix the brownie mix according to the instructions on the box and set aside.

Place 9 half graham crackers on the bottom of the Copper Chef pan.

Sprinkle half the chocolate chips on top of the graham crackers.

Pour the brownie mix on top.

Place the pan in the oven and cook for 15 minutes.

Crush the rest of the graham crackers.

Sprinkle the crushed graham crackers and the rest of the ingredients over the cake.

Place the pan back into the oven for another 5 minutes until the marshmallows are melted.

Let cool.

Serve.
If you're curious about the pretty copper-colored pan I used and am reviewing, it's from Copper Chef Cookware™ and it's NON-STICK! It's part of a multi-purpose 5-piece set which includes the 9 ½ inch square pan with lid, a steam and roast rack, fry basket and recipe book.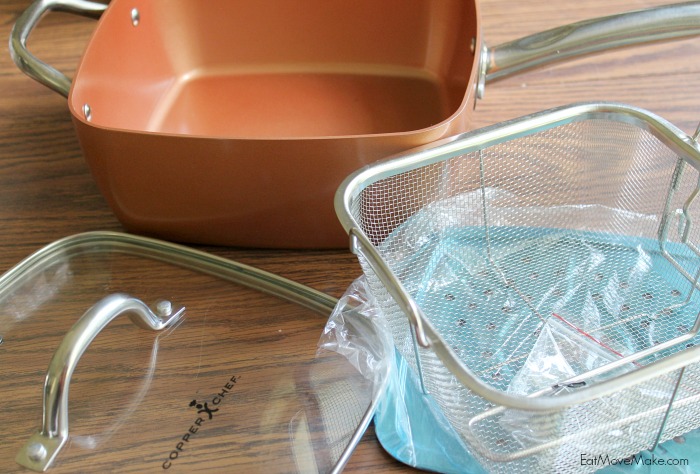 With its long handle, I worried it might be too heavy when full of food, but the pan itself is pretty lightweight, so it's not a problem at all.
It can be used as a roasting pan, rice cooker, steamer, stock pot, wok and baking dish for these yummy s'mores brownies.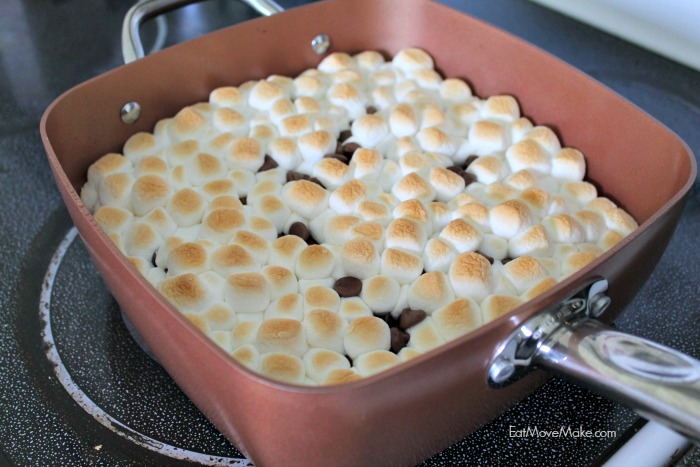 What I really like about it is that I can use it in on any stovetop surface – gas, electric, ceramic or induction, and I don't need to use oil or butter when I make other sticky foods like eggs, macaroni and cheese or lasagna. Plus, it washes up really nicely by hand and in the dishwasher.
Tip: Be sure you use non-stick tools and scrubbing pads with it. I wasn't thinking and used a knife to cut my brownies, so I have a few slight scratches on the bottom of the pan.
I've only had it for about a month, so I can't speak to longevity yet, but it's got versatility down pat, and for families of up to four people, it's the perfect size for main dish cooking.
And dessert, smores brownies-style.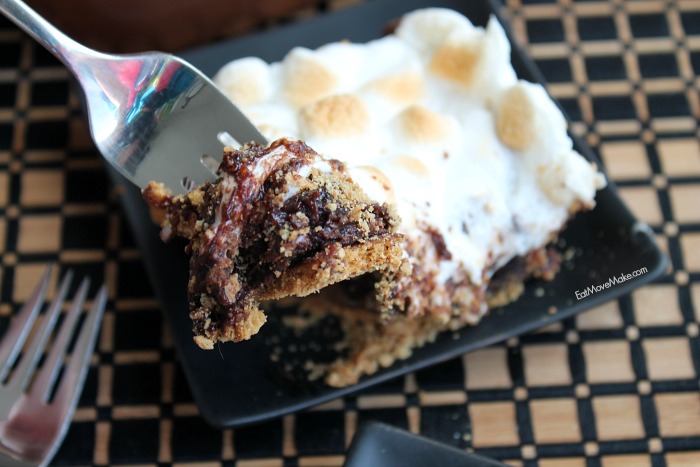 Enjoy!