You can't go wrong with these baked cheese bites for a savory snack or party appetizer. With the snap of sharp cheddar and the bite of a biscuity-cracker, they'll be snatched off the serving tray in no time.

Baked Cheese Bites
I make these in a couple of different ways, depending on my mood. Sometimes I roll the dough into balls and press them flat with the tines of a fork, but sometimes I shape the whole batch of dough into a loaf, chill it for a bit and then cut it into thin slices. Whatever works for you is fine!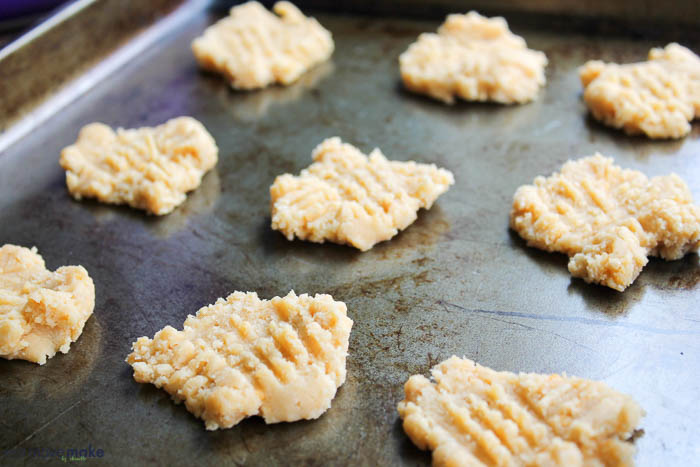 Do you like things spicy? There's plenty of flavor in the crackers, but if you really like a kick, add a little more cayenne pepper.
Baked Cheese Bites
Ingredients
1 cup sharp cheddar cheese
1 cup extra sharp cheddar cheese
1½ sticks unsalted butter
1½ cups flour
1 tsp garlic powder
1 Tbsp Worchestershire sauce
½ tsp salt
¼ tsp black pepper
½ tsp cayenne pepper
3 cups crisped rice cereal, crushed
Instructions
Cream cheese, butter, flour and seasonings together. Add crisped rice cereal.
Heat oven to 350 degrees.Shape into loaf; chill for about 15 minutes.
Cut dough into very thin slices and place on parchment paper-lined baking sheet. Make criss-cross designs in top with fork.
Bake 15 minutes at 350 degrees until crisp. Makes 3 dozen.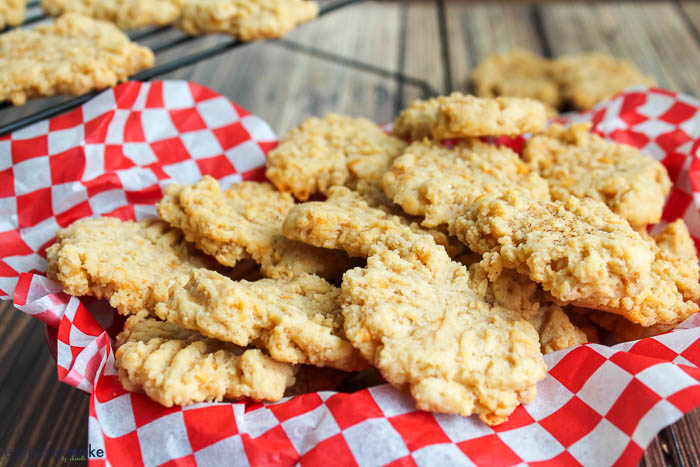 Not only do these savory cheese bites work on their own as a party appetizer, but they are delicious when paired with a crisp green salad. Enjoy!