I wish I was a breakfast for breakfast person, but I'm just not. The only time I force myself to eat it in the morning is when I'm traveling, because I worry that I'll run out of energy and we all know the first meal kick-starts the day with fuel.
That being said, I have mad love for breakfast at dinner, even lunch. (And my kids do eat breakfast at breakfast like good little champions, so there's that.)
And so it was that I found myself eyeing a hearty morning recipe from Hormel Foods, and I had to make it! It called for Canadian bacon but I used diced ham instead.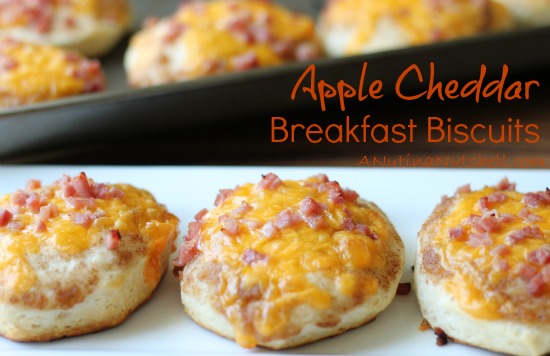 Apple Cheddar Breakfast Biscuits 
Ingredients
1 (16-ounce) can refrigerated buttermilk biscuit dough
1/4 cup applesauce
1/4 teaspoon ground cinnamon
2/3 cup shredded sharp Cheddar cheese
1/2 cup Hormel Cure 81 diced ham (or Canadian bacon)
Directions
1. Heat oven to 350°F.
2. Separate biscuits; press each into 4-inch circle. Place on baking sheet.
3. In small bowl, combine applesauce and cinnamon; mix well. Spread applesauce over biscuits. Sprinkle with cheese; top with diced ham.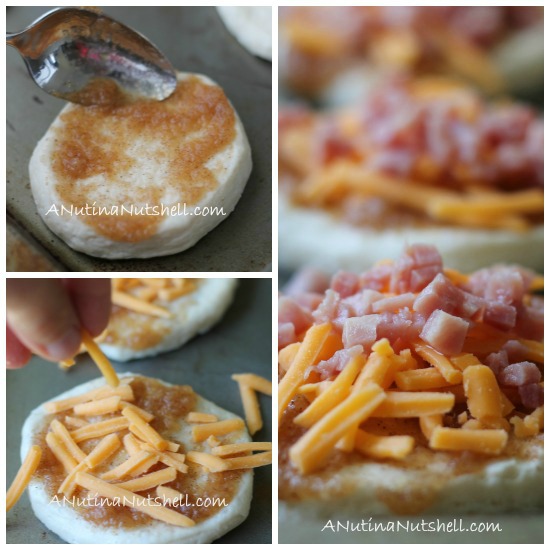 4. Bake biscuits 15 minutes or until they're golden brown and the cheese is melted on top.
I was shocked at how much I liked the blend of flavors in this recipe. The sweet and savory combination totally worked for me, and I really enjoyed the biscuits. Thanks, Hormel!
What's your favorite breakfast food?
As part of my role as a Hormel blogger, they provide thought starters and inspiration to me. All content, thoughts and opinions are my own.