I created this Cinnamon Swirl French Toast because I don't really like french toast. I know, I know… that's practically unheard of and beyond foolish. I think it's because it tastes too "eggy" to me.
So, I decided to figure out a way to make french toast less eggy and more something else, and by golly, I did it!
Cinnamon Swirl French Toast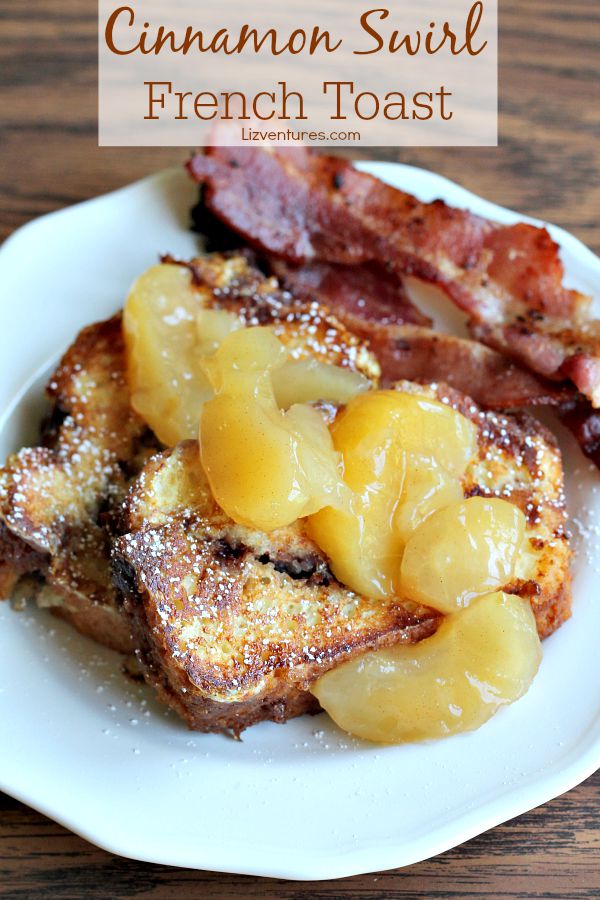 The secret is to take a package of Krusteaz Cinnamon Swirl Crumb Cake & Muffin Mix, but don't stay common and make muffins with it.
Nope, not this time. (Although muffins are quite delectable.)
This time, bake it into a loaf, and then thick slice it for a french toast like you've never had before.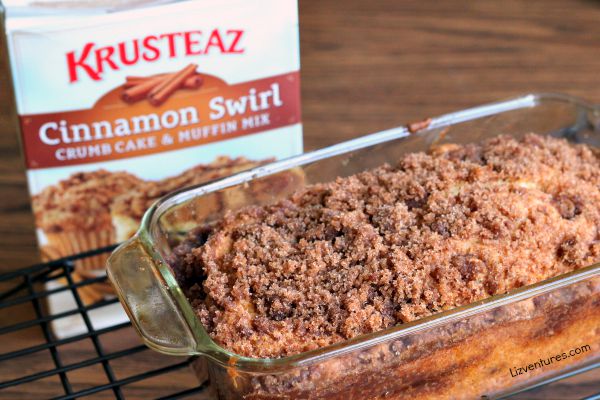 Kapow!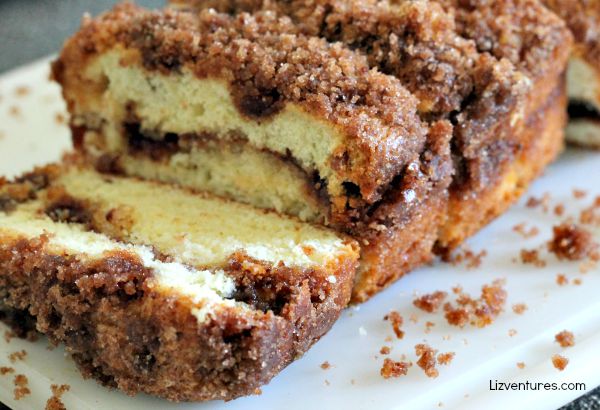 Naturally, you do still give it a quick dip in an egg wash before griddlin', but trust me. the flavor is all about the cinnamon, starting with the aroma while it sizzles.
It'll knock yer socks off!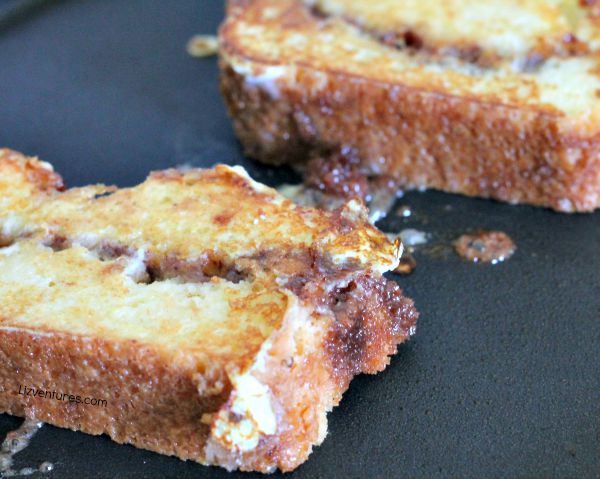 Once the french toast slices have been cooked, stack them on a plate and top with a spoonful of apple pie filling and some warm maple syrup.
Get crazy and add whipped cream if you need a bigger party! (The party was big enough for me without it.)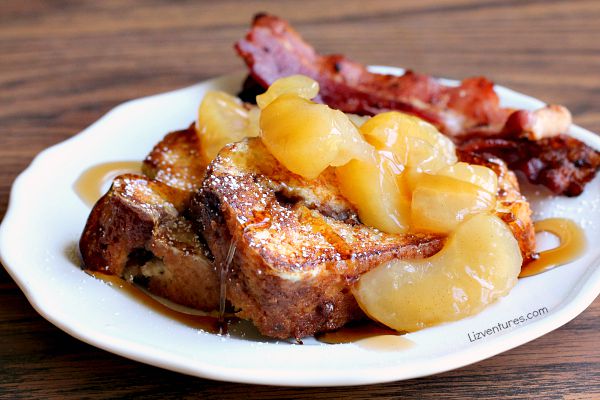 Although I made it for a morning breakfast, I saved the leftovers and the night my daughter moved in, it was the first thing she ate. She couldn't stop talking about it for days.
It's just that good.
As a Krusteaz ambassador, I'm happy to say that my recipe is featured here on the Krusteaz website, where you can find all the ingredients and directions.
Let me know what you think, and if you were on the fence about french toast before (like I was), this cinnamon swirl french toast recipe could change your life… or something.