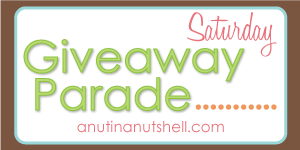 If you're hosting a giveaway, add it to the linky. (No affiliate links.)
Links must be directly to individual giveaways, not to your home page or giveaway category. Try to remember to put an end date!
Tweet and share to help spread the word too!
Sorry the linky wasn't working the last couple of weeks. I have been trying to schedule it, but for whatever reason it doesn't hold the code when I do that. I'll go back to publishing it manually from now on.