Green isn't a color I typically use in excessive amounts when it comes to baking, but that's why St. Patrick's Day is so fun! I get to turn things green just because.
So this year I decided to make my pineapple upside down cake with a St. Patrick's Day twist. By adding some lime and a little green food coloring, my original recipe turned a wee bit Irish. 😉
Ingredients
5 T butter or margarine
3/4 cup packed brown sugar
5-8 pineapple slices pineapple in juice, drained
5 maraschino cherries without stems
1 1/2 cups all-purpose flour
1 cup granulated sugar
6 T shortening
1 1/2 tsp baking powder
1/2 tsp salt
3/4 cup milk
1 egg
2 T key lime juice
1/2 tsp green food coloring.
Directions
1. Heat oven to 350°F. Melt butter and place in 8-inch square pan. Sprinkle brown sugar evenly over melted butter. Arrange 5 pineapple slices over brown sugar.(Fill in spaces with pieces of pineapple slices.) Place a maraschino cherry in center of each whole pineapple slice.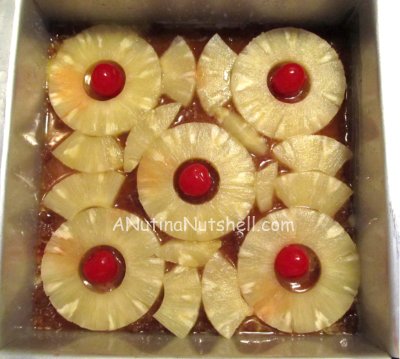 2.  In medium bowl, beat sugar, milk, egg, and shortening with electric mixer on low speed thirty seconds, scraping bowl constantly.
3. In a separate bowl, mix together flour, baking powder, then add to the sugar mix. Beat on medium-high for two minutes.
4. Mix in lime juice and beat for thirty seconds. Add green food coloring and mix until evenly colored.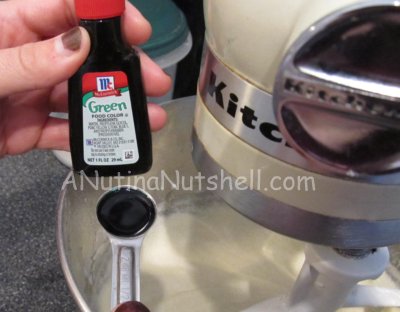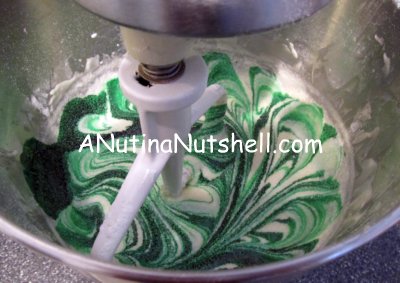 5. Pour batter over pineapple and cherries.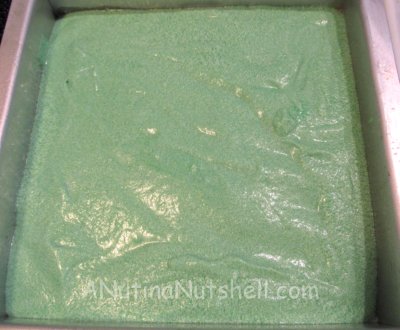 6. Bake 50 to 55 minutes or until toothpick inserted in center comes out clean.
7. Immediately place a serving plate upside down over pan. Then flip them both over.  Leave pan on top of cake a few minutes so brown sugar mixture can drip and drizzle over the cake. Remove pan. The cake is best served when warm, but is still delicious at any time.