Date Bite Crispies are tiny bits of happiness, and since they're bite-sized, there's little to no guilt involved in having them for a snack or dessert.
Dates are delightfully and naturally sweet, and bonus… they're nutritious.  I think they taste kind of caramel-y, so it's no wonder figs are often called nature's candy.
One of these days I hope to try fresh dates, but to this point, I've only ever had them as dried fruit purchased in a pouch. I'm not mad about that though because they're wonderful, and I love using them in baking. Exhibit A: this date bite crispies recipe.
Date Bite Crispies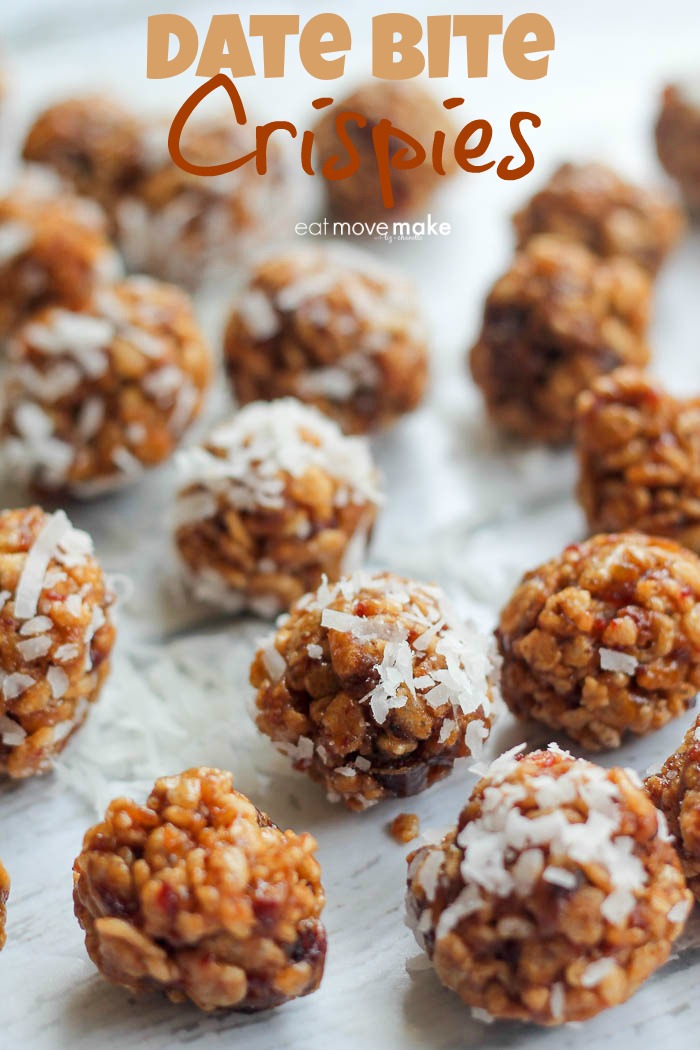 You might be able to find chopped dates at your grocery store, but mine doesn't carry them, so I chop them myself. No problem.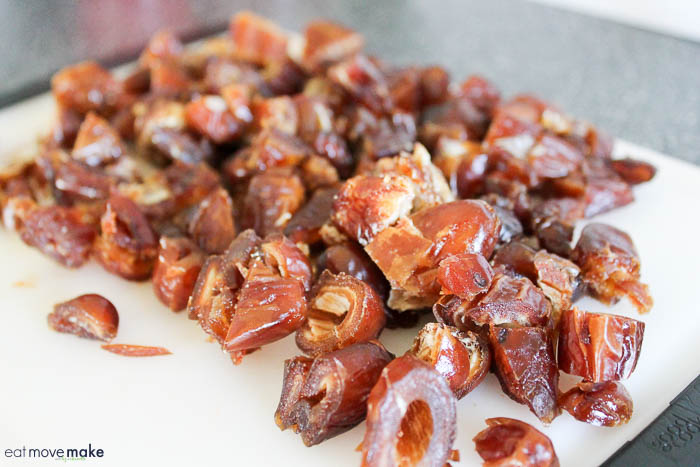 Next, you'll cook the chopped dates along with butter, sugar, and egg in a saucepan on the stove. The dates will kinda melt and break down. It's important to keep a watchful eye on the pot and keep stirring as it cooks, so it won't burn.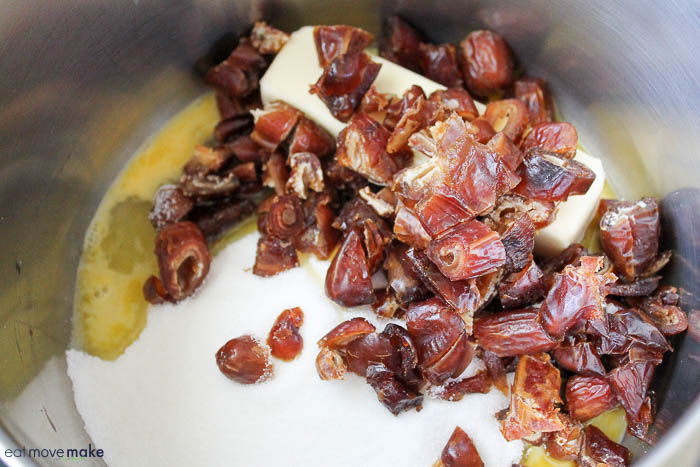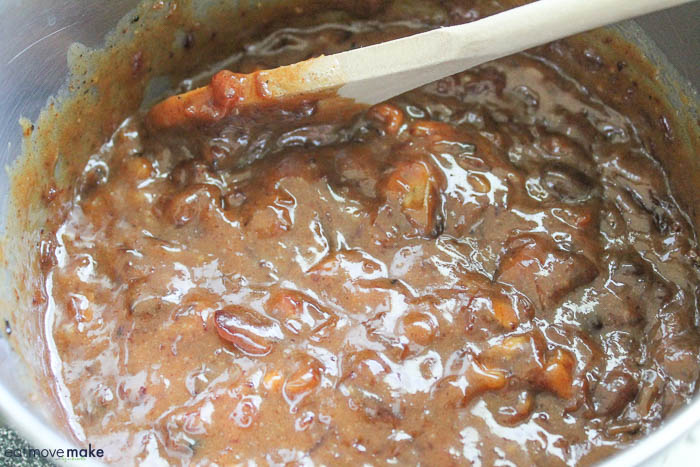 Once the "sauce" has reached a consistency you're happy with, mix in some crisped rice cereal until thoroughly combined. It's quite hot at this stage, but you don't want the mixture to cool, so as soon as you can tolerate it, roll the mixture into balls, and then roll the balls in coconut (if desired). Set on waxed paper to cool completely.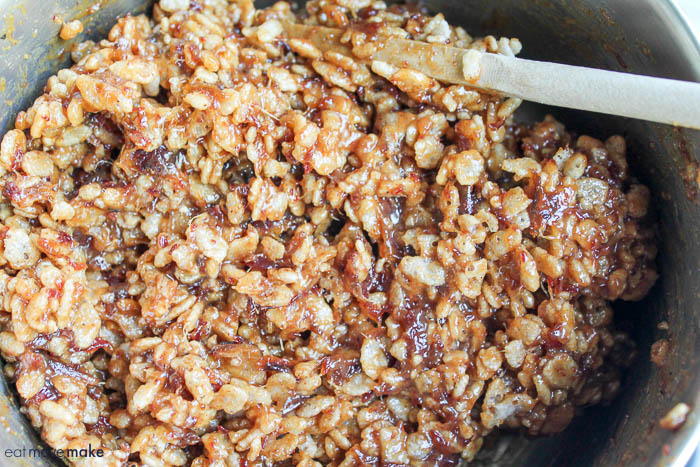 Crisped Rice Date Bites
Ingredients
1

cup

sugar

1/2

cup

butter

1 stick

1

egg

beaten

1 8

oz

pkg dates

chopped

3

cups

Rice Krispies

Optional: 1/2 cup chopped walnuts

Optional: Coconut
Instructions
In a medium saucepan over medium-low heat, cook sugar, butter, egg and dates until dates melt or break down (about 20 minutes). Stir continuously or mixture may burn.

Stir in crisped rice cereal (and walnuts, if adding).

When cool enough to touch but still very warm, pinch off mixture and shape into balls. Roll in coconut, if desired. Let cool completely. Store in airtight container.
Enjoy!