Did you see Melissa d'Arabian on The Today Show last week where she made this chicken with lactose-free mushroom sauce recipe? It looked really good, and she's all fancy in the kitchen, so it had to be good, right?
It got me thinkin'.
Since my tummy gets furious with me when I eat certain dairy products, Lactaid has become a very dear friend. Lord help my intestines if I have high fiber anything without it. Or ice cream. Or frozen pizza. Helllllppppp.
So why couldn't I sub out Lactaid when I'm cooking or baking and do my tum-tum a favor? And so I gave it a go, with cupcakes of all things.
Sweet and fiery cinnamon Firecracker Cupcakes… sans lactose. (Those of you lucky ducks without dairy digestion issues, feel free to use milk. The rest of us are playing it safe with Lactaid.)
Firecracker Cupcakes
Ingredients
1/2 cup butter
1/2 cup margarine or butter spread
2 cups sugar
4 eggs
2 1/2 cups all purpose flour
2 teaspoons cinnamon
1/4 teaspoon cayenne pepper
1 tablespoon baking powder
1 teaspoon salt
1 cup small or chopped up hot chewy cinnamon candies
1 cup milk (I used Lactaid)
1 tablespoon vanilla extract
Directions
1. Preheat oven to 350 degrees. Spray muffin tins with cooking spray or use paper liners. Combine flour, baking powder, salt, cinnamon, and cayenne pepper. Set aside.
2. Combine the milk (or Lactaid) and vanilla. Set aside.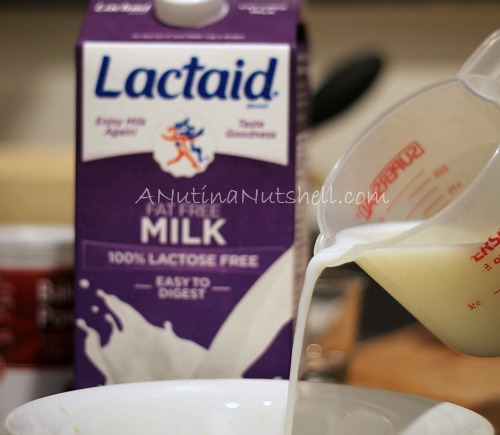 3. Using a mixer, cream the butter, margarine, and sugar together. Beat in the eggs, one at a time, then alternate adding the milk and vanilla and the flour mixture, a little at a time. Mix just until combined; try not to overmix.
4. Stir in candies. Spoon into prepared muffin tins.
5. Bake for 20- 25 minutes or until toothpick inserted in center comes out clean. Remove from oven; cool. Decorate as desired.
Makes about 2 dozen cupcakes.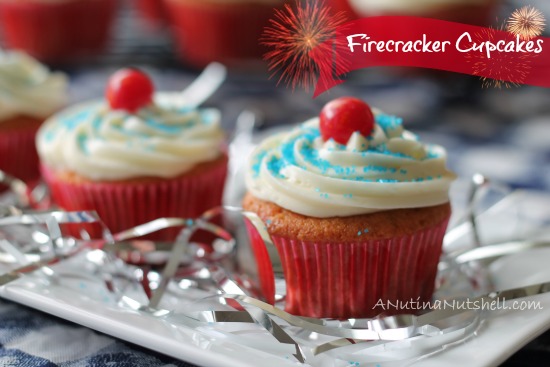 This post is part of a sponsored campaign through The Motherhood. All opinions are honest and my own.