This recipe for garden fresh quinoa salad with apples and ginger curry dressing is part of a sponsored campaign on behalf of GROHE and Millennial Blogs.
This garden fresh quinoa salad with apples and ginger curry dressing combines summer's fresh from the garden taste with a hint of fall's earthy and warm flavors.
I grew up having a salad with every single meal and I LOVE salads, but over the years I've slacked off on having one everyday. Why? I guess it's that making a salad feels like such a production to me, and I've gotten lazy. BUT… making this salad was a pure delight, and you'll probably never guess why, so I'll just tell you.
Garden Fresh Quinoa Salad with Apples and Ginger Curry Dressing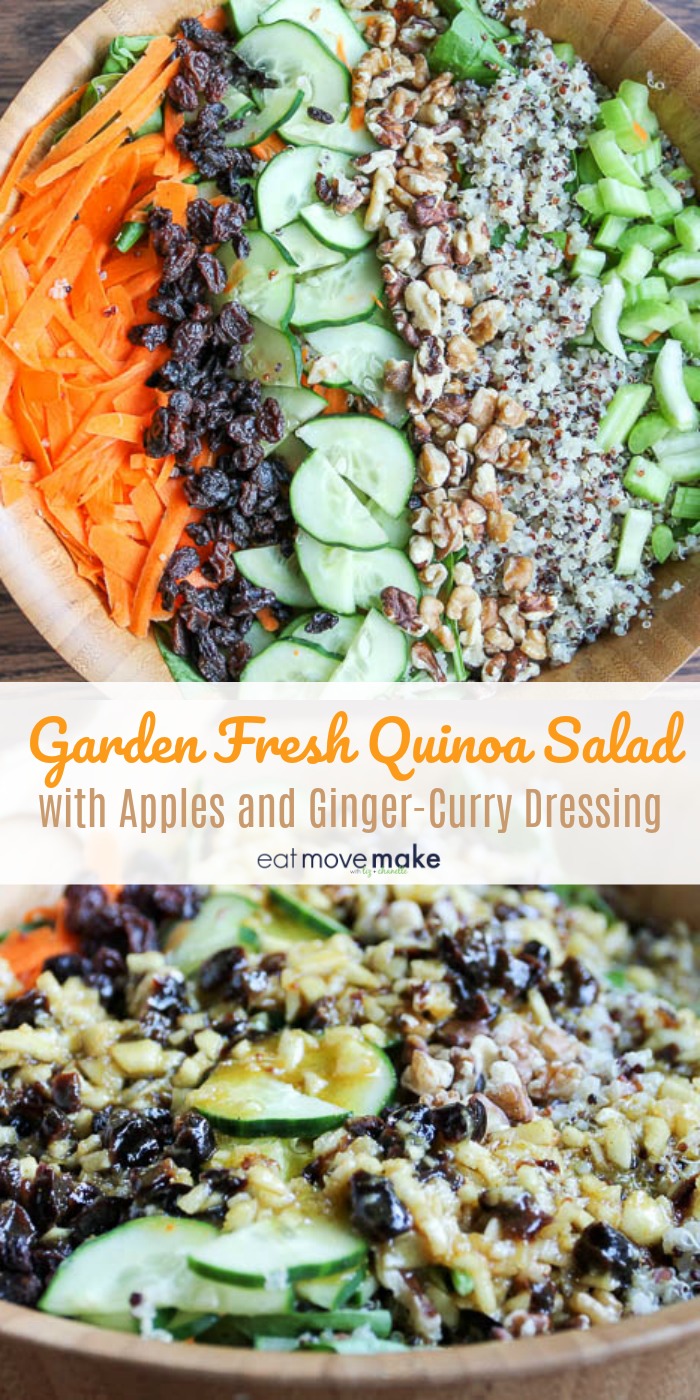 It's my faucet, y'all – the GROHE K7 from heaven. Ok, I added the from heaven part because it has foot control technology. Do you even understand what that means? I don't have to touch the faucet handle, holler for someone to come turn the water on for me or wave my hands wildly trying to activate a motion sensor (you know… like in public restrooms).
Get this… I turn the water on and off by just tapping my foot on an activation plate hidden under my kitchen cabinet base. It blows my mind! Pure water enjoyment.
I'm dead from happiness. Dead.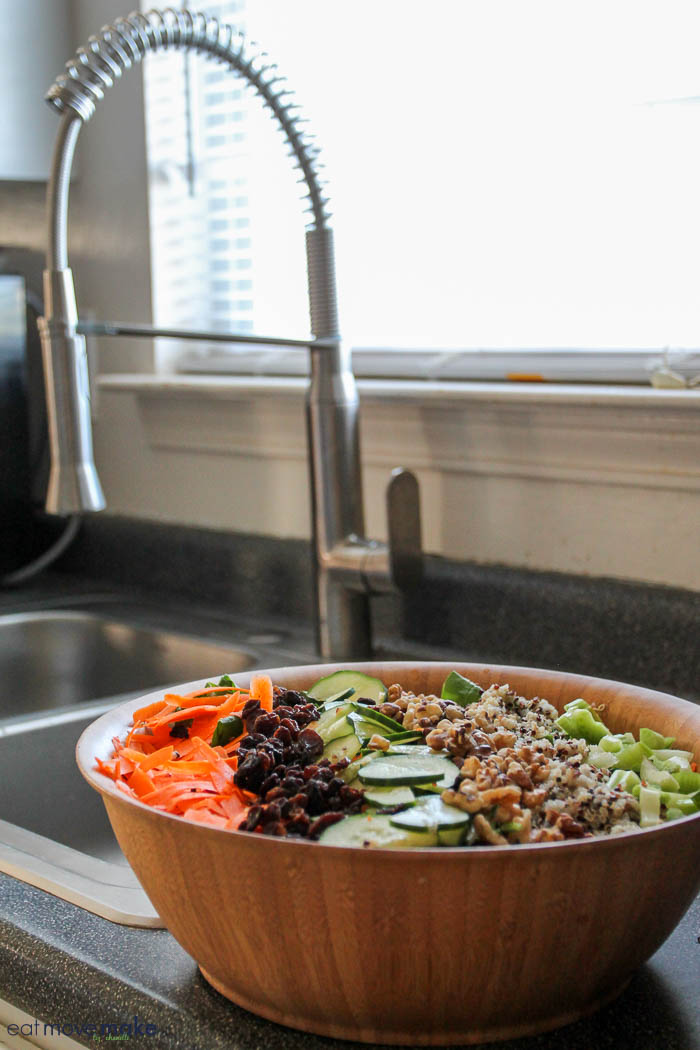 Even my plumber was all ooh-y and aah-y over the GROHE German-based approach to design when he installed it for me. The design innovation and excellence exceed customers' expectations (like mine) and I feel kinda cool since it's a semi-professional kitchen faucet.
It makes filling up heavy pots with water so much easier, and I really appreciate that I don't have to touch the faucet handle, so it inhibits the potential spread of germs. Mostly, I just love that I have both of my hands free for whatever I'm doing.
In this case… rinsing off my fruits, veggies and greens.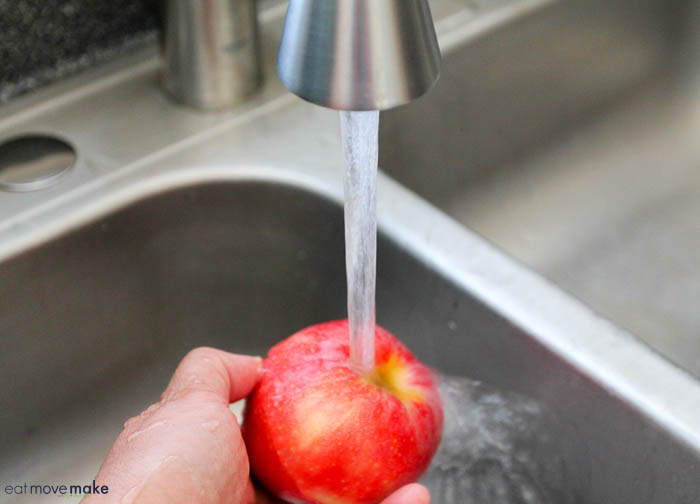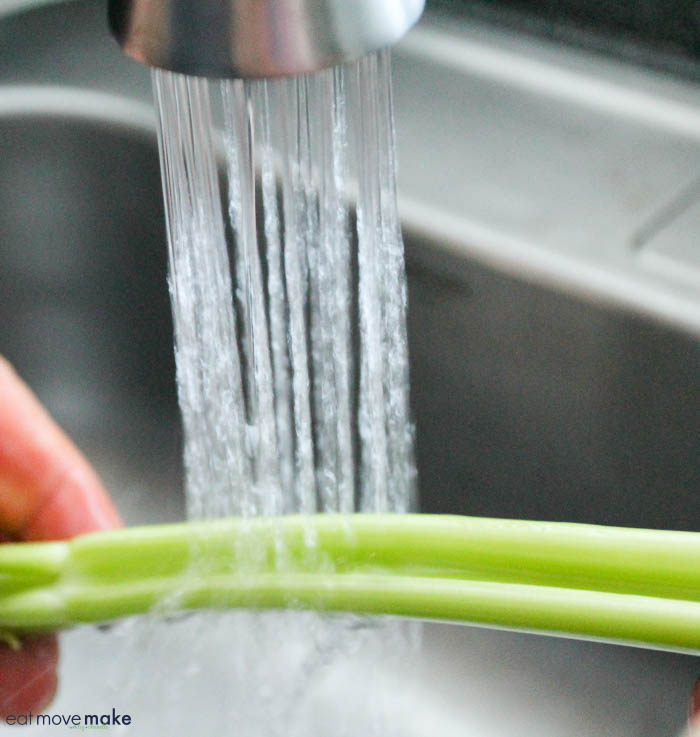 Oh, and while you don't have to touch the faucet, you can touch the faucet. A rocker switch lets you go from regular water flow to spray, and the 360° turntable spring arm can be pivoted to suit your needs.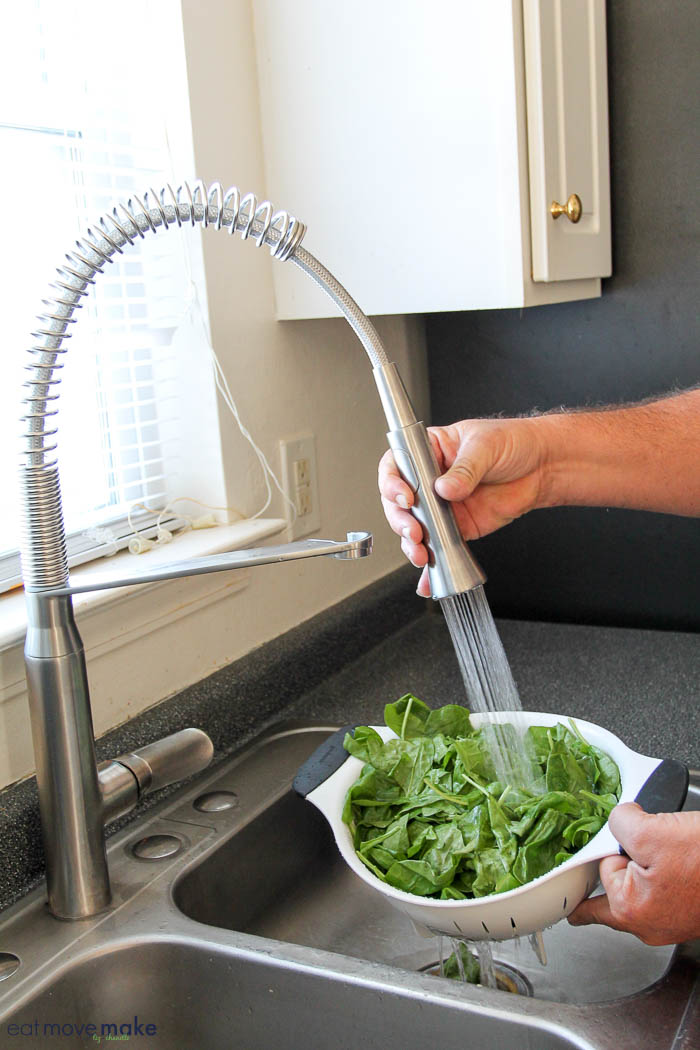 Can you tell I love it? GROHE changes people's lives by making life easier, healthier and more beautiful. (And GROHE is changing my life by bringing salads back into my meals on a regular basis.)
Yummy.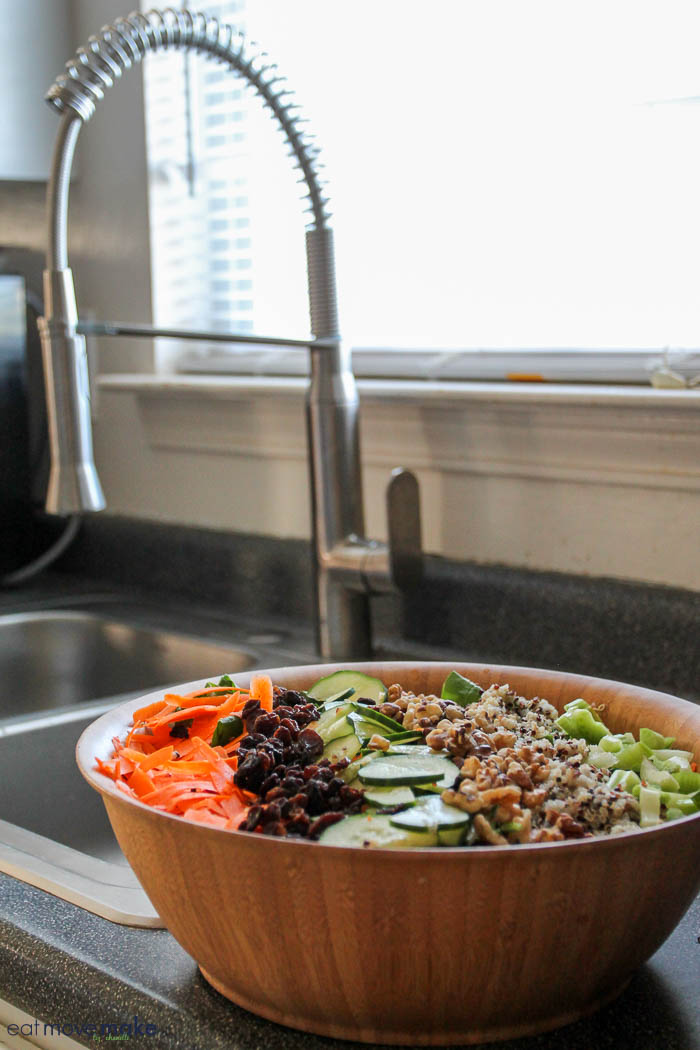 Time to eat. Wash your hands at my kitchen sink, and I'll meet you at the table! (Find out more about the GROHE K7 faucet here.)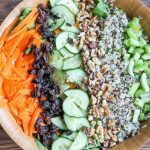 Garden Fresh Quinoa Salad with Ginger-Curry Dressing
Ingredients
3

cups

baby spinach or romaine

1/2

cup

tricolor quinoa

1

cup

water

1/2

cucumber

washed and sliced in half moons

1/2

carrot

peeled, washed and cut into peels

1/2

stalk celery

washed and sliced

1/3

cup

raisins

1/3

cup

chopped walnuts or pecans
Dressing
2

red apples

washed, peeled and chopped fine

3/4

cup

extra virgin olive oil

2

Tbsp

lemon juice

juice of one lemon

3

Tbsp

honey

1/4

tsp

crushed garlic

1/2

tsp

kosher salt

1

Tbsp

minced ginger

4

Tbsp

dried cherries

chopped

Dash black pepper
Instructions
Cook quinoa in water according to package directions. Rinse in fine-mesh strainer; set aside.

While quinoa is cooking, whisk together salad dressing ingredients. Set aside.

Place spinach leaves in bottom of salad bowl. Add quinoa, cucumbers, carrots, celery, raisins and walnuts.

Serve with salad dressing on the side.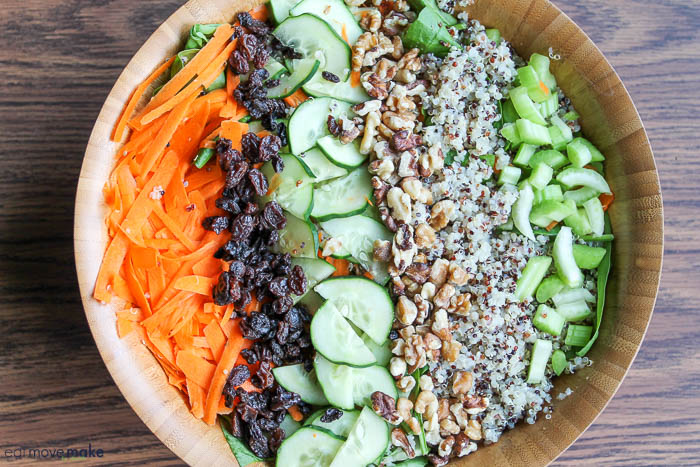 Enjoy!